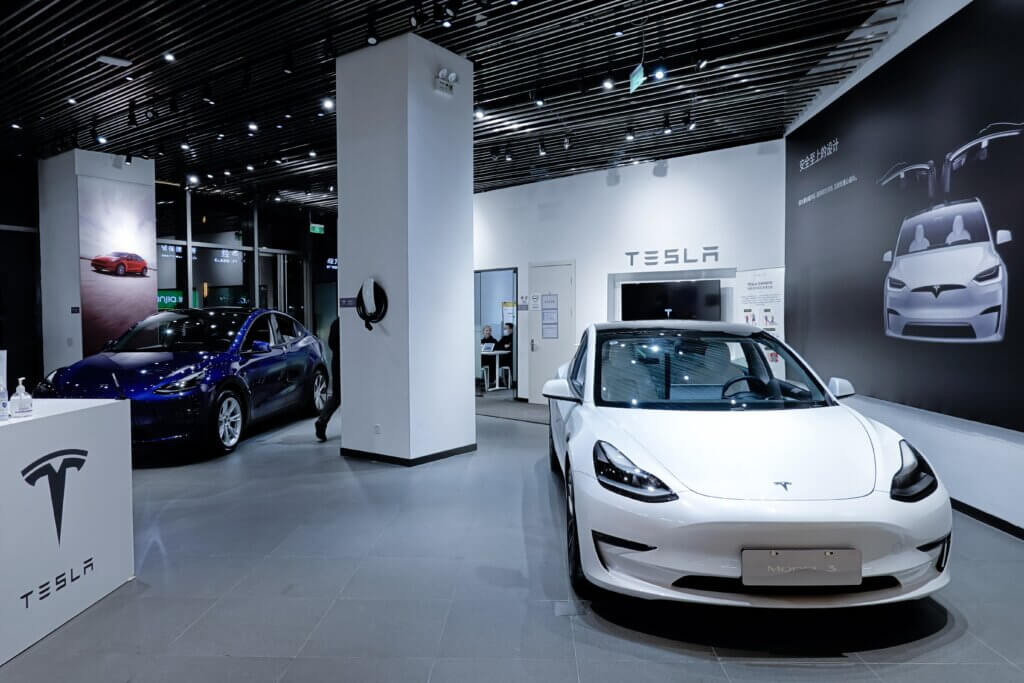 Analysis by GlobalData shows that strong growth in the US and China was instrumental in delivering a solid performance to global battery electric vehicle (BEV) demand in February, somewhat compensating for the very poor January. However, year-to-date growth, at 27%, remains well below the 70% seen for 2022 as a whole. Analysts at GlobalData maintain we are in a period of slower growth, though they also caution there are strong seasonal effects in play during the first quarter of the year.
GlobalData analyst Al Bedwell says he sees strong growth ahead for the year and highlights the impact of price cutting, especially in China. "Our current expectation is that global passenger car BEV sales will expand by 40% in 2023.
"Some of the strong gains made in February's BEV market were due to the price cutting initiated by Tesla and followed by some others. However, this effect – Tesla aside – is predominantly seen in China where a full-blown price war has broken out, to the extent that some weaker brands may not even be in business by the time peace breaks out again."
He also points to BEV order backlogs as a positive factor in the outlook, keeping supply tight. "Backlogs remain strong for many OEMs in the USA and in Europe hence there is little need or advantage to be gained by following Tesla's lead and cutting prices at this point. That may change later in the year when underlying demand becomes more visible, potentially being a drag on sales."
GlobalData analysis shows that February saw global BEV and PHEV (plug-in hybrid) growth get back to the long-term trend after the cliff-edge drop in January, albeit at a lower level of volume. FHEV was not impacted and had a strong start to 2023 as more models are rolled out, particularly in China, to meet fuel efficiency standards.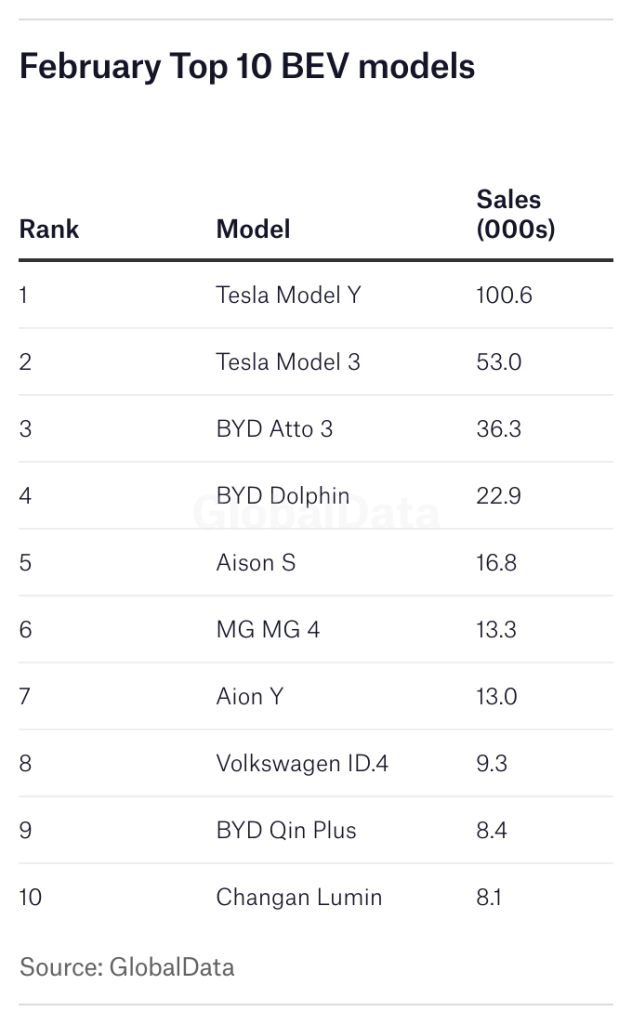 China price war
GlobalData analyst Kevin Zeng says Tesla's sudden announcement of price cuts in early January kicked off a price war between major new NEV manufacturers. "This price war has continued," he says. It has also spread from NEV focused OEMs to traditional ICE OEMs. And, Zeng maintains, it has further fuelled the wait-and-see mood of consumers.
In response to the falling sales in January, Hubei province teamed up with Dongfeng Auto and started to offer significant subsidies for vehicle purchases (across seven brands and fifty-six models). For example, the price of Dongfeng's Citroën C6 model has plummeted. Dongfeng's discount of CNY45k is matched 1:1 by the Hubei government, resulting in the C6 price falling from CNY210K (US$30,400) to CNY120K (US$17,400). This news instantly disrupted the car market, as the subsidies were only available in Hubei, causing residents from all over the country to rush to the province to buy cars.
Although many provinces have introduced local subsidy policies after the New Year, the hot car market in Hubei has caused several provincial governments to follow, and they are actively preparing to introduce similar subsidy policies. At the same time, OEMs also feel threatened because Dongfeng's drastic price reduction broke the relationship between brands and segments. Because of this, multiple OEMs have begun to offer huge cut prices one after another. In the past few days, rumours have surfaced that BMW dealers are offering massive subsidies for certain models and that, for example, a BMW 1 Series will only cost CNY120K (US$17,400) compared with a normal price of more than CNY200K (US$28,900).
"This will undoubtedly squeeze the market for lower-end auto brands, leading to further price wars," says Zeng.
BYD surges in China
China's largest NEV manufacturer, BYD Auto, has continued to increase its dominance.
The company is reaping the benefits of having switched its product range entirely to NEVs a year ago and has continued to grow strongly and efficiently as a result. The company reported a net profit of over CNY16bn (US$2.33bn) for 2022 – up by 425% from the previous year, as sales surged 213% to 1,857,379 units – including a 184% rise in BEV sales to 911,141 units and a 247% rise in hybrid sales to 946,238 units.
In the first two months of 2023 BYD reported a further 89% sales rise to 341,828 vehicles, including 25,411 exports. This represents a massive outperformance over the rest of the market, with the company now accounting for 34% of total NEV sales in the country year-to-date. Its PHEV sales almost doubled to 179,851 units, while BEV sales were still up by a highly impressive 81% to 161,977 units.
Tesla remains the second biggest NEV brand in China, where its local BEV sales also outperformed in the first two months of 2022 – with a 21% rise to 140,453 units according to local sources. Deliveries from its Shanghai plant rose by around 50% to 710,865 units last year, including an estimated 440,000 domestic sales and 271,000 exports.
For more automotive data and analysis, see GlobalData's dedicated research platform, the Automotive Intelligence Center