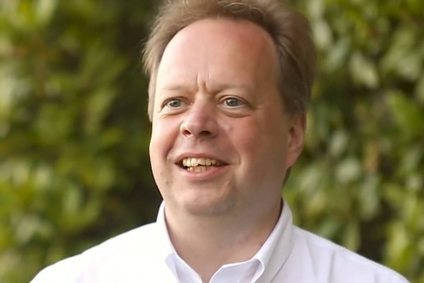 Aston Martin CEO Andy Palmer has voiced concerns over the possibility of higher non-tariff barriers to UK-EU trade following the UK's exit from the EU.
Palmer told reporters in Japan, where Aston Martin announced significant new investments this week, that non-tariff barriers to trade were his biggest concern about Brexit.
Palmer noted that a premium carmaker such as Aston Martin could absorb tariffs, helped by the depreciation of the pound [versus the euro] and the high price of its cars. However, he also said that the imposition of new administrative costs applying to trade would be a worry.
"If I was to list my priorities from top to bottom I start with non-tariff barriers being the thing that I worry about the most," Palmer told reporters, according to Reuters.
"What I can't cope with is my cars being stuck at a French port for six months," he added.
Reuters reported that Palmer also said he was "cautious rather than nervous" over the current uncertainty over post-Brexit trading arrangements.
The Brexit negotiations between the UK government and EU representatives have yet to make sufficient progress to trigger formal negotiations on a future UK-EU trade deal. The UK side is hoping to start negotiations soon and wants to see future trade arrangements as close to current practice as possible, while recognising that the UK will be outside of the EU's single market and customs union. The EU position is that the UK cannot enjoy all of the benefits of the single market as a non-member, implying an element of higher cost to UK-EU trade in the future (or the UK continues to pay into the EU budget for continued market access benefits, as Norway does, for example).
See also: Aston Martin announces trade and investment package with Japan