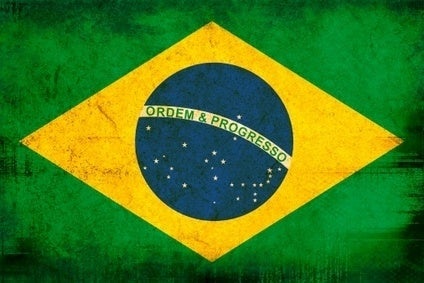 Global labour body, IndustriALL says it was action organised by Mercedes-Benz staff in Brazil, which has led to dismissed workers being reinstated.
Some 1,500 staff at Mercedes-Benz's plant at Sao Bernardo do Campo have now been taken back on after receiving what IndustriaALL described as support from "dozens of unions in Brazil" and the Daimler Works Council.
"These struggles and victories prove we need strong workplace organisation and solidarity networks at both the national and international levels in order to confront the multi-nationals," said IndustriALL assistant general secretary, Fernando Lopes.
"They force the companies to negotiate and respect workers' rights."
Mercedes-Benz confirmed the 1,500 redundancies planned for this week had been cancelled, with employees now having job security until 31 August next year.
However, staff, both hourly and salaried, will have a 20% reduction in working hours and 10% of wages by adopting the Employment Protection Programme – EPP.
"After intense negotiations with the union, the company believes that [it] reached over a solution to manage the high idleness at the factory while there is economic growth," noted a translated Mercedes-Benz Brazil statement.
"Mercedes-Benz is the first vehicle manufacturer to adopt the PPE as a measure to mitigate the negative effects of the crisis to its employees."
A downturn in the economy has seen Brazil's auto industry alone, excluding components, shed 20,000 jobs in the past 19 months despite the opening of new BMW, Chery and Jeep assembly plants.
"This is a breather for both the company and for employees facing a severe economic crisis in the country ", said Mercedes-Benz Brazil and Latin America CEO, Philipp Schiemer.
"During the constant negotiations before official the need for lay-offs of 1,500 people, the company has always stressed its willingness to find a solution that would allow the company and its employees [to] withstand the crisis.
"Sales expectations for the commercial vehicle market in 2015 remain negative and there is no recovery expected next year. In this regard, the country needs measures to get out of recession by controlling high inflation, high interest rates, resuming economic growth and raising investor confidence to make new business.
"The lack of political and economic stability generates customer distrust. This situation, if unresolved, will continue to threaten businesses and preservation of jobs in the country."
Mercedes has had a troubled history in Brazil since a late 1990s venture to build the A-class compact in a new factory faltered in 2004 after low sales.
The car plant was under-utilised for years before being converted for a much more successful commercial vehicle venture.