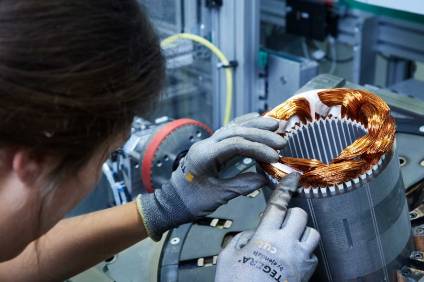 BMW's South Korean distributor, BMW Group Korea, announced it had agreed to build a new research and development (R&D) centre to develop advanced mobility services for local customers.
The company said it had signed a preliminary agreement with the Incheon metropolitan city authorities to build the BMW R&D Center Korea in the Cheongna Incheon Hi-Tech Park with completion scheduled for 2023.
The centre will focus on adapting and introducing advanced technology to the local market, including autonomous driving, connectivity and powertrain electrification.
The company said in a statement: "BMW Korea will cooperate with its German parent group and other South Korean companies to develop future mobility technologies at the new centre."
The automaker already has a much smaller R&D unit within its BMW Driving Center in Incheon which it established in 2015. This new development would be much larger and designed to handle more advanced technology.
South Korea is a significant market for BMW, with sales in the first 11 months of 2021 rising by 17% to 61,436 units.