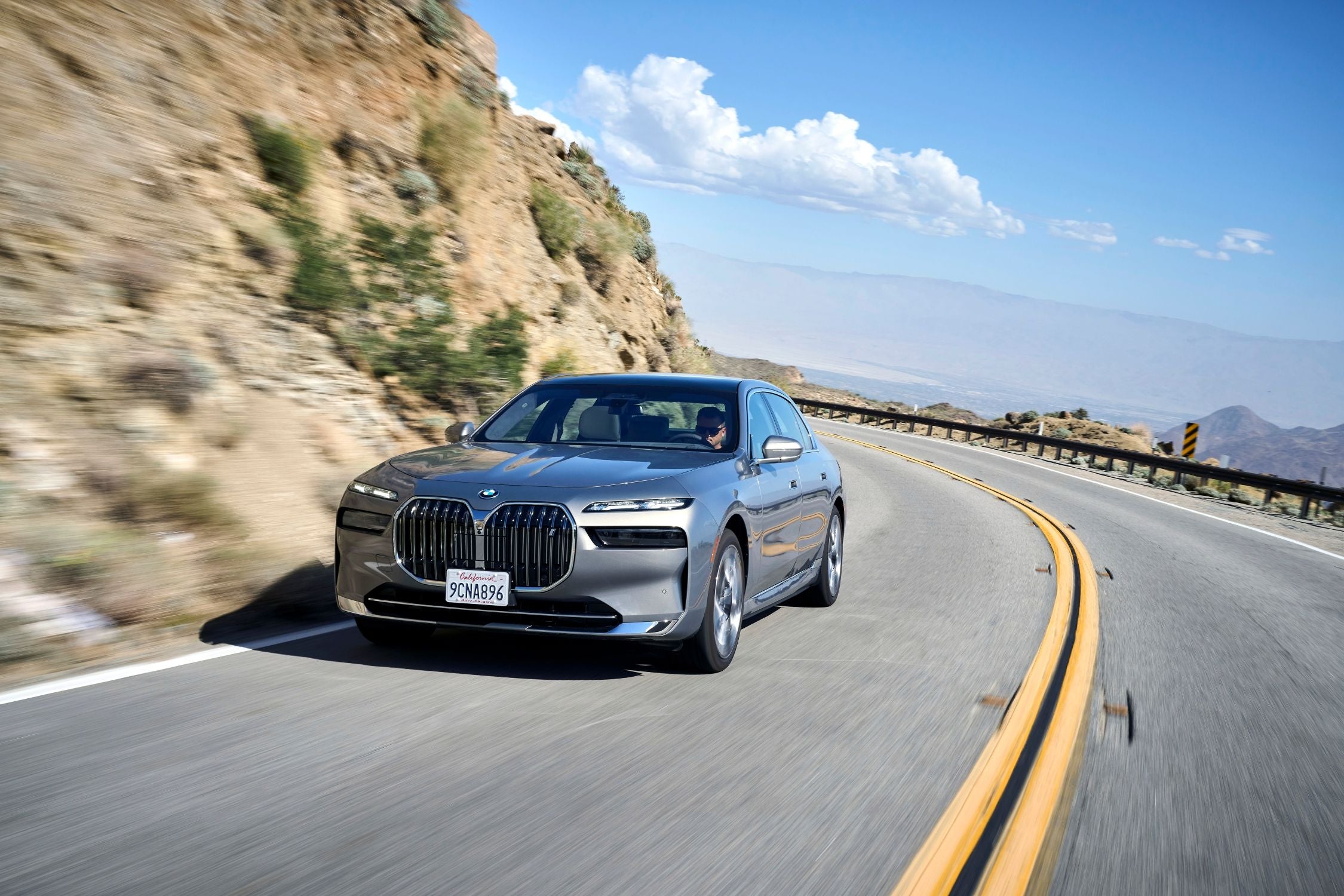 BMW Group has reported sales of its cars sharply up in the fourth quarter of 2022 as supply constraints caused by the global chips crisis continued to ease.
The BMW Group delivered a total of 2,399,636 BMW, MINI and Rolls-Royce vehicles to customers worldwide in 2022 (-4.8%); a year in which all industries faced headwinds from supply bottlenecks, China's pandemic lockdowns and the war in Ukraine. The main impact was felt in the first six months of the year, with deliveries down compared to the previous year. However, the company said sales increasingly picked up in the second half of 2022.
In the fourth quarter, the BMW Group reported significant sales growth of +10.6%, with 651,798 vehicles delivered to customers.
"Our strong product line-up is the best response to a challenging environment – and enabled us to more than double our sales of fully-electric vehicles again in 2022," said Pieter Nota, member of the Board of Management of BMW AG responsible for Customer, Brands, Sales. "We are confident we can build on this success in 2023, as we continue to see particularly high order intake for our fully-electric models," Nota added.
BMW said the next milestone for 2023 is for 15% of its total sales to come from fully-electric vehicles. "With the launch of the BMW i5 later this year, we are taking another important step on the road to electrifying our model lineup," said Nota.
The BMW brand sold a total of 2,100,692 units (-5.1%) worldwide last year. The BMW brand also saw strong growth in electrified vehicles. Sales of electrified vehicles (incl. plug-in hybrids) for the full year were up +35.6% on the previous year, at 372,956 vehicles.
The premium automotive brand MINI sold 292,923 units last year (-3.0%). Sales of electrified MINI models developed positively: The number of electrified MINI models sold (incl. plug-in hybrids) climbed +14.3% to 60,839 vehicles and therefore accounted for around 21% of total MINI sales worldwide in 2022.
The fully-electric MINI Cooper SE remained the brand's best-selling model variant in 2022. A total of 43,744 MINI Cooper SEs were sold worldwide last year – an increase of +25.5% compared to the previous year.
Rolls-Royce Motor Cars reported the highest sales in its 118-year history, with 6,021 motor cars delivered to customers worldwide (+7.8%). Many regions achieved their highest-ever sales.
BMW said that global demand remains buoyant across the entire RR product portfolio, led by Cullinan and Ghost. The order bank across all models stretches far into 2023 with 'very strong pre-orders' for the new all-electric Spectre, following its world premiere in October. The Rolls-Royce brand plans to build only fully-electric cars by the end of 2030.