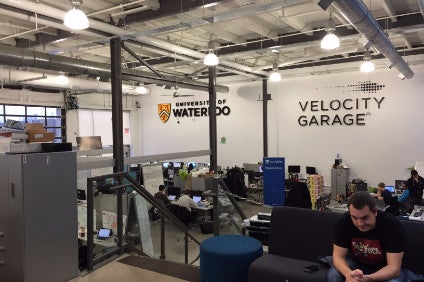 BlackBerry announced an agreement had been signed with Ford for expanded use of the software specialist's QNX and security software.
"The deal signifies an acceleration in BlackBerry's pivot from hardware to software in support of the automaker's goal of providing connected vehicles and mobility to its customers," Blackberry said in a statement.
"The future of the automobile is all about embedded intelligence. I believe our expertise in secure embedded software makes us the preferred technology provider to put the smart in the car," said John Chen, executive chairman and CEO at BlackBerry. "Ford is an industry leader and the opportunity to contribute our world-class technology to their products is a privilege. Ford's expanded application of our software and services illustrates the diverse and broad value we can bring to market."
BlackBerry will dedicate a team to work with Ford on expanding the use of the QNX Neutrino operating system, Certicom security technology, QNX hypervisor and QNX audio processing software. The terms of the deal were not revealed.
"With the success of our SYNC 3 system globally, which is based on the BlackBerry QNX operating system, we understand the importance of the connected car experience to our customers," said Raj Nair, product development head and chief technical officer at Ford. "Growing our expertise, experience and use of the BlackBerry QNX embedded software platforms will help ensure we deliver the high-quality, highly secure experience that our customers expect."
The combination of BlackBerry's expertise in security and QNX's operating systems and software for automotive applications, allows the company to offer what is claimed to be the most secure, trusted and reliable platform that can power every aspect of the connected car.
QNX software already powers more than 60m vehicles, including the Panasonic-supplied SYNC 3 Infotainment system in Ford's current models.
Reuters reported the deal with Ford is the first BlackBerry has done directly with a major automaker, though it currently sells its technology to suppliers.
BlackBerry is hoping the new deal will expand use of its software in Ford vehicles as the two companies identify other systems where it might be used, the news agency said.
"We can form the basis of the entire vehicle all the way from autonomous drive through to infotainment," John Wall, head of BlackBerry's QNX unit, told Reuters.
QNX's software is certified for use in autonomous driving and active safety systems, according to Wall.
"In the initial engagements you can think of an expansion into the cockpit; telematics, infotainment, cluster," Wall said.