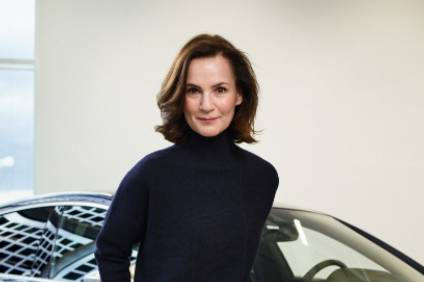 Hildegard Wortmann, Audi board member responsible for sales and marketing, has told just-auto that Audi's electric vehicles will be more profitable than combustion engine cars 'within two years'.
In an exclusive interview with just-auto she also pointed out that ICE cars need huge investments to meet tighter emission and CO2 regulations.
"Within two years our BEVs will be more profitable than ICE cars," she said.
She added: "Remember, ICE cars still need huge investments to meet regulations. We will have to do ICE and electric. The consumer will decide how long we will sell ICEs."
'Sustainability is the new premium'
In the interview Wortmann also said the premium market will move faster to electrification than the mass market. "Sustainability is the new premium," she said. "Other things were more important in the past but we have to change the company and the brand towards sustainability. It is a priority for 73% of millennials. They expect a brand to have a stance. It's just 34% of baby boomers.
"If you're not sustainable you're not going to be relevant any more. It's crystal clear. I see a huge chance for Audi to leapfrog the competition. It's a total impression of Audi as a company and a brand, fulfilling what the customers and the capital markets demand."
Wortmann also made it clear that electrification is at the heart of Audi's strategy for the high performance segment. "But you don't win just through products," she pointed out. "You need to win through the company, and the whole value chain. Our production sites are becoming carbon-neutral. Brussels has been since 2018. Zwickau, which makes the Q4, is net carbon neutral."
Wortmann also believes that the pandemic has changed what people expect of a premium brand such as Audi, albeit tied to long-standing brand values.
"We have had the slogan 'Vorsprung durch Technik' [progress through technology] for 50 years. What is progress now? Not just speed and horsepower. Covid emphasises new values. We must use technology and progress to contribute to society. So we are staying with that slogan."