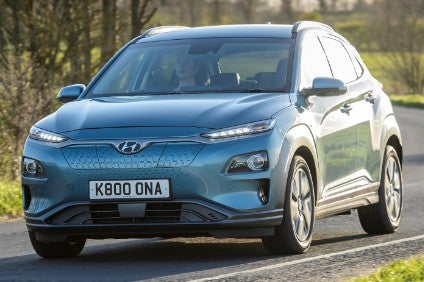 A total of 1.59m eco-friendly vehicles, comprising mainly electric, hybrid and hydrogen fuel cell vehicles, were in circulation in South Korea at the end of 2022 according to registration data released by the country's Ministry of Land, Infrastructure and Transport.
This represented 6.2% of the 25.5m vehicles in circulation at the end of December, which increased by 2.4% last year. The number of battery electric vehicles (BEVs) in circulation had risen 68% to 389,855 units by the end of 2022 from 231,443 units a year earlier.
Hyundai Motor Group, comprising Hyundai Motor and Kia Corp, reported separately it had sold 1,022,284 BEVs globally in the 11 years since it launched its first BEV model, the Hyundai BlueOn. The Hyundai and Genesis brands accounted for 601,448 of the total and Kia 420,836 units.
The group's best selling BEV model is the Kona Electric, with cumulative global sales of 256,907 units, followed by the Niro EV with 200,302 units, Ioniq5 with 165,637 and and the Kia EV6 with 112,893.
By the end of last month, the group had also sold 45,384 Porter Electric and 31,458 Bongo EVs, light commercial vehicle models available only in South Korea.
The second generation Kona Electric is scheduled to be launched in South Korea in the second quarter of 2023.