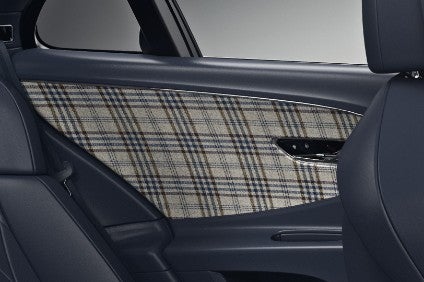 Volkswagen Group's Bentley is now offering a 'sustainable' tweed door trim option. There are four variations.
The tweed is sourced from Lovat Mill in the Scottish Borders town of Hawick. Bentley claims the mill "goes to extraordinary lengths to ensure its tweeds are produced in the most ethical and environmentally friendly ways".
It operates a dry production facility with no adverse impact on the local environment. There are no hazardous industrial chemicals (such as AZO dye) used on site and they weave on 'environmentally aware' versatile rapier looms. Some 90% of local electricity consumption comes from renewable sources, emissions are "negligible" and "the local highly skilled workforce lives mostly within easy walking distance of the facility" so the mill is able to minimise its carbon footprint.