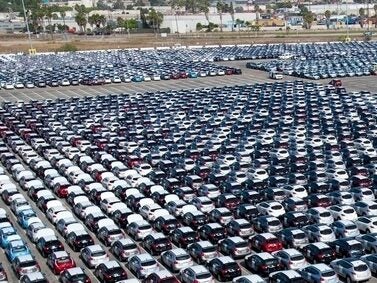 China's government is reportedly planning to slash auto sector taxes in order to stimulate sluggish demand and help domestic companies.
China's automotive sector is considered by Beijing to be an essential pillar of the economy and the government has not hesitated to support it in the past when economic growth prospects have weakened.
The State Council is, according to media reports, preparing a number of measures to stimulate the economy including a cut to vehicle purchase taxes – though no details are available yet.
Some reports have suggested that the purchase tax applying to most cars on sale in China could be cut from 10% to 5%.
Analysts say that such a cut to purchase tax could stimulate the market and add up to three million units to annual sales.
China's auto industry has been rocked this year by lockdowns in Shanghai, in particular, with April's market down by almost half on year-ago levels. Although some recovery from that low is expected May, sales are still likely to be significantly down on last year.
Beijing is also said to be considering extending incentives for EVs that are scheduled to end this year.