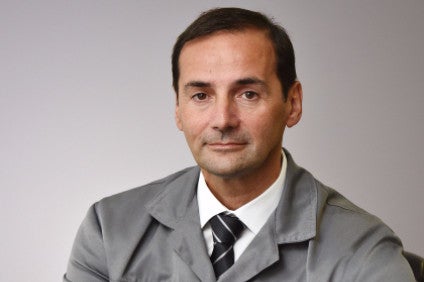 AvtoVAZ has appointed Ales Bratoz to the new position of EVP for Production and Supply Chain Management.
Bratoz will lead a team of vice-presidents, Nikolay Strokov (VP for Vehicle Production), Sergey Uryupin (VP for Autocomponent Production), Paul Miller (VP for Supply Chain Management) and general director of the Lada-Izhevsk Plant, Mikhail Ryabov.
Bratoz has spent 32 years in the Renault Group, where in recent years he was Plant Manager of Avtoframos Plant (Moscow, 2005-2008), general director of the Revoz Plant (Slovenia, 2008-2013) and general director of Oyak Renault (Turkey, 2008-2013).
In May this year, Bratoz was appointed as advisor to the AvtoVAZ president on production.
"[The] Introduction of position of EVP for Production and Supply Chain Management will assure centralisation of competencies and establishment of a common decision-making centre," said AvtoVAZ president, Nicolas Maure.
"Ales was successful at performing his duties at [the] Alliance's Plants in Slovenia and Turkey. I am sure his experience and professionalism will assure even more efficient management in vehicles and components production processes."
The Russian automaker has also unveiled plans for a recapitalisation aiming to raise RUB25bn (US$386m).