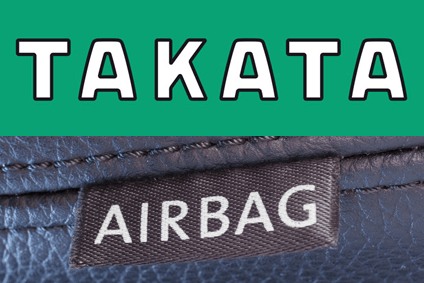 The US National Highway Traffic Safety Administration (NHTSA) has confirmed details of the latest 1.7m vehicle recalls by two major German automakers and said a third also plans to recall multiple vehicles from model years dating back over a decade. All are fitted with driver side airbags with potentially faulty Takata inflators.
According to the latest NHTSA information, BMW will recall 840,000 vehicles, Daimler Vans 136,361 and Mercedes-Benz 711,266 for a total of 1,687,627. NHTSA also lists VW models with no information on the number of affected vehicles but this has been reportedly separately as an additional 630,000.
All the NHTSA notifications say much the same thing: "Upon deployment of the driver's frontal air bag, excessive internal pressure may cause the inflator to rupture. In the event of a crash necessitating deployment of the driver's frontal air bag, the inflator could rupture with metal fragments striking the driver or other occupants resulting in serious injury or death."
BMW's latest recall list of about 840,000 vehicles includes 2006-2011 3 series models, 2007-2013 3-series, 2013-2015 X1, X3 and X5, 2009-2013 X5, 2008-2014 X6, 2010-2011 X6, and 2008-2011 M3.
Daimler will recall 136 361 vans sold in the US under Dodge, Freightliner and Mercedes-Benz brands. Affected models are 2007-2014 Freightliner and Mercedes Sprinter 2500 and 3500 models made between 1 July 2006 and 31 July 2014.
Meanwhile, Daimler's Mercedes-Benz Cars faces a complex recall of 711,266 units comprising a mix of nameplates and specific model variants. Recalled models include 2009-2010 ML320, GL320 and R320, 2011 E350 and E350 convertible, 2009-2011 ML and C63 AMG, and specific 2011-2012 and 2009-2012 GLs. The list also includes 2007-2008 SLK, 2011-2014 SLS, 2012 SLS and 2013-2014 SLS AMG. C-series cars inlude 2005 C230 and C320, 2006-2007 C series, 2008-2011 C300 and 2010-2012 GLK.
Mercedes has also announced the recall of 2006-2007 Chrysler Crossfire models built using shared Mercedes platforms and components during the DaimlerChrysler era but the repairs will be handled by Fiat Chrysler dealers.
Daimler said earlier it expected this recall round to cost about EUR340m.
The 630,000 additional Volkswagen group cars to be recalled in the US include 2005-2013 Audi A3, 2006-2009 A4 cabriolet, 2009-2012 Q5 and 2010-2011 A5 cabriolet as well as 2010-2014 VW Golf and Jetta, 2007-2010 Passat sedan/wagon, 2012-2014 Passat and Eos and 2009-2014 CC.
According to US magazine Motor Trend, since Takata first announced the fault in April 2013, about 34m vehicles in the United States alone have been potentially affected along with another 7m recalled worldwide.