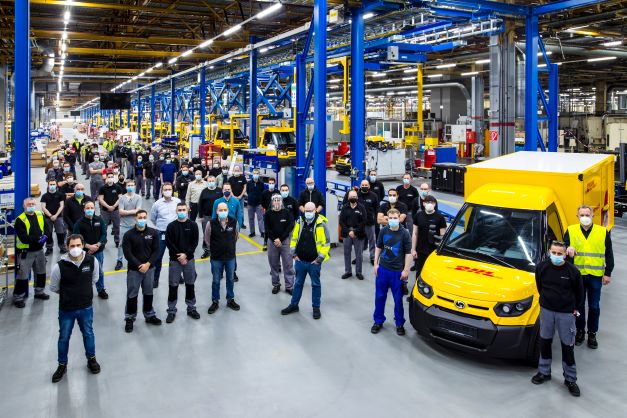 Odin Automotive has officially started production of the first StreetScooter Engineering (StSE) vehicles under the new management team.
The vehicles are being manufactured on StSE's existing line in Dueren, Germany, and will be delivered to former owner Deutsche Post DHL Group (DPDHL), beginning the fulfillment of their order for 3,500 vehicles to continue electrifying their postal delivery fleet.
This announcement came three weeks after Odin officially acquired StSE's existing IP, production lines, and subsidiaries in Switzerland and Japan. Concurrently to the acquisition, DPDHL also placed an additional minimum order of 3,500 StSE vehicles and retained a 10% investment stake in the venture.
Odin operations EVP John Burton who, in his over 50 years of manufacturing experience has served as executive director for General Motors, deploying their manufacturing system in 12 plants across Europe and personally managing plants in the UK, Germany and Poland, and as both a VP for Fiat-Chrysler and GM of FCA's joint venture with GAC in China, oversaw the setup and reorganisation of manufacturing operations under the new owners.
"We are incredibly proud to announce this step for our new venture and the tireless team behind it," said Burton. "We knew that the operational maturity of StreetScooter Engineering provided a huge first-mover advantage to us from the beginning, and today is proof that we meant it when we said we intend to capitalise on that advantage."