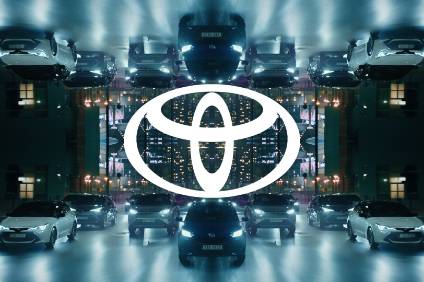 Toyota has posted record quarterly profit for the quarter ended 30th June, amid recovering demand in its major markets. However, kept its guidance on the outlook for the year unchanged as it warned of ongoing uncertainties.
Toyota is considered by many to be a company relatively well positioned to respond to supply chain problems such as those created by the global shortage of semiconductors. It recently reported strong first half vehicle sales, despite the crisis.
Operating income for the quarter ended 30th June was posted at 997.4 billion yen – a new company record – with net income at 897.8 billion yen.
However, the company kept to its forecast for an operating profit of 2.5 trillion yen this fiscal year. It said the forecast of consolidated financial result is unchanged from the initial forecasts due to "uncertainties in and after the second [fiscal] quarter".
For the quarter ended 30th June, Toyota said sales volume recovered to a level (2.545m) close to that of 2019 despite the severe business environment.
The company also provided some insights into how its approach to the supply shortages has helped its operations. In the US, the company noted that it is common for dealerships to sell vehicles from their ground stock. However, Toyota says it is sharing accurate in-coming supply information and "our dealerships can sell vehicles from the pipeline".
Toyota's US dealerships are also allowed to trade or transfer vehicles from other dealerships by themselves "so that they can deliver them to our customers in time".