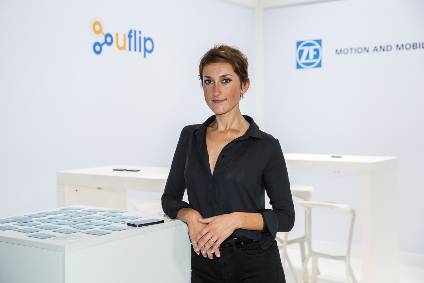 ZF used the most recent CES to reveal a product called ProAI, designed to bring self-driving capabilities to cars and trucks. The safety supplier says its solution, based on Nvidia's processing technology, will enter production next year ready to meet the automated requirements for Level 4. To find out more, we spoke to Dr Malgorzata Wiklinska, who is manager of advanced R&D at ZF Denkfabrik.
Could you tell us about some of the technologies that ZF highlighted this year at the CES and your main message?
At the 2017 CES, ZF highlighted the 'Think' portion of its See, Think and Act strategy. The announcement of the ProAI controller in conjunction with Nvidia represented a highly significant step forward for the processing power needed for future autonomous driving functions and other high-level decision making needed as vehicles become more and more intelligent.
The X2Safe algorithm was another highlight as we look to transform ourselves into a digital as well as an industrial company. In addition, we highlighted our acrylic truck on our stand as ZF continues to bring technologies that it first developed for passenger cars into the commercial vehicle and virtually all transportation markets.
We are hearing more the opportunities for artificial intelligence in autonomous vehicles. Could you explain the unique features of your ProAI? What will it enable vehicles to do and by when?
ZF and Nvidia are providing a computing platform for multiple applications for automated operations, including automated driving up to level 4. The solution is based upon Nvidia's PX2 processor. ZF made it automotive-ready with regard to temperature, NVH, durability and implemented all necessary interfaces for automated operations, i.e. for automated driving, camera, radar (and in the future) lidar. For higher levels of automation, ZF ProAI will be based upon the next generations of processors currently under development.
What opportunities does ProAI open?
With the ProAI artificial intelligence will enter the automotive sector and other applications, a level of intelligence never before seen in the auto industry. ZF will be the Tier One in this case and the vehicle manufacturers will work with a well-known, reliable partner and gain access to multi-platform capability and of course gain access to the competencies of both ZF and Nvidia.
The ZF ProAI will be offered to OEMs by 2018 in order to meet the requirements for higher levels of automated driving. Industrial applications will be ready within the same timeframe thus other industries will have the opportunity to reap the benefits of this technology.
We understand that the point of ZF's X2Safe Intelligent Algorithm is to detect the behaviours of individuals, e.g. a pedestrian crossing against a light then it would calculate the odds that an approaching vehicle could collide with them. Is that correct?
This is correct in principle. The point of X2Safe is to connect both vehicle drivers and vulnerable road users (VRUs) such as pedestrians and cyclists outside of the vehicle in a safety network utilising smartphones, smart watches and instrumented wearables that would allow for tracking of those road users. This would help to cover the many situations where pure 360-degree sensing does not have a sensing technology that can detect these VRUs in their field of view or range. Furthermore, X2Safe not only calculates but also predicts a potential collision, the actual position of vehicles and VRUs and warns if necessary. We are then able to add an intuitive capability into autonomous vehicles.
Both the VRUs and the vehicle drivers can receive warnings on their smart devices or in-car screens or head up displays and be warned of a potential collision. Users can easily download an app on their smart device allowing them to be tracked anonymously. This technology is particularly valuable in crowded urban areas where there are so many VRUs and so many potential obstacles blocking a clear detection for traditional cameras, radars and lidars. The ultimate goal is to reduce accidents. As approximately half of the 1.25 million road deaths each year are VRUs, this is potentially an important technology in reducing this number.
In what ways do you plan to further develop Blockchain Car eWallet?
We believe that a 'machine 2 machine' transaction and payment solution is a prerequisite for truly autonomous vehicles and shared mobility. Initially, the project Car eWallet started with a set of use cases aimed to fulfil the basic needs of autonomous vehicles. These are charging, parking, sharing, toll collection and parcel delivery. However, our CES experience was that many utility and service providers had their own great ideas and use cases for which our platform would fit the developing ecosystem. Be it insurance companies, car rental companies, fleet managers from logistic firms or city development offices, the list of new use cases and interested parties is very long.
The project team is now following up on the contacts made at CES while simultaneously working with our partners (UBS, Innogy) to start fleet tests in due time. A proof of concept with an OEM is also in preparation.
Looking around CES, it seems like almost everything is now connected to everything else including the cars. What is your vision of the connected car?
There is no question that the connected car – whether it is vehicle-to-vehicle or vehicle-to-infrastructure – will play a highly significant role in coming transport systems. ZF is watching this transformation closely as we move to being a more digital company and looking to understand how we can add value. For the time being we see these as highly important inputs to advanced vehicle safety and automated driving but note that as with automated driving it is still a significant time horizon before we will see a critical mass of vehicles with the technology. In the meantime, the on-board sensing systems will be paramount in having the larger impact on drivers and other road users.