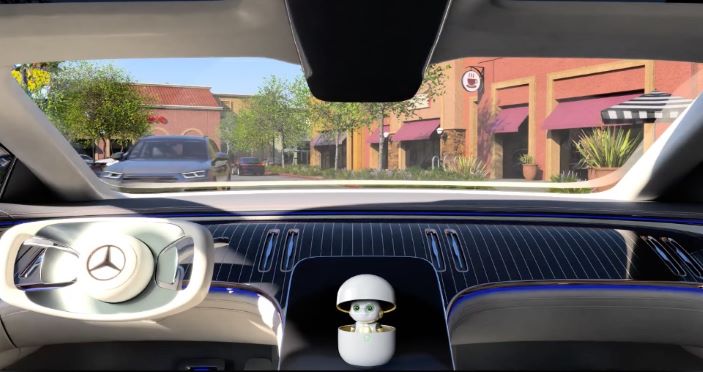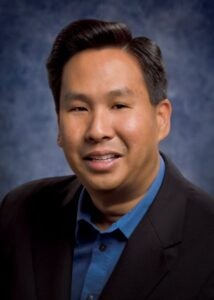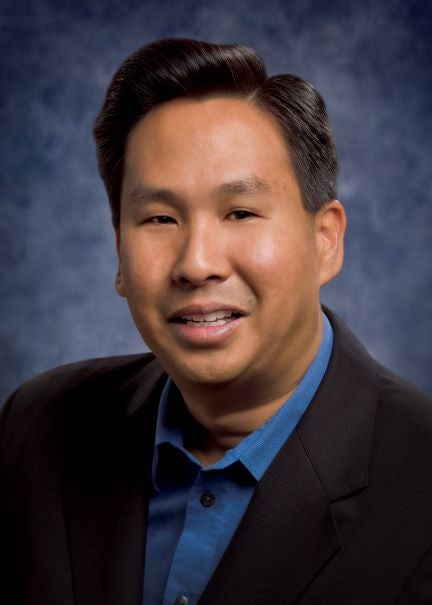 What is a software-defined car?
The age of fixed-function devices is over. Whether it's smartphones, digital assistants, or smart TVs, consumers now expect their products to get better over time through new software updates. These software-defined experiences offer greater convenience, enjoyment, and increased productivity. This software-defined approach is also changing transportation, making vehicles safer and more efficient, while adding convenience features for drivers and passengers.
What we've found, though, is that traditional vehicle architectures were never designed to support a software-first approach. Most vehicles still rely on many dozens of electronic control units (ECUs) throughout the car, with each ECU specialized for a certain task. These ECUs are rarely updated and updates are usually done at the dealership.
Rather than hard-coding dedicated functions into ECUs, a modern vehicle architecture requires high-performance centralized computing, and complex software stacks leveraging artificial intelligence. With this unified architecture, automakers can integrate and update advanced software features throughout the car's entire lifetime. Like a mobile phone, which receives regular software updates, these software-defined vehicles will be perpetually updateable machines that get better and better over time.
The software-defined architecture is opening up new business models for automakers. What's your vision of the opportunities?
Indeed, the software-defined architecture is opening up new business models for automakers. Revenues can be realized at the point of sale, but also at any time during the vehicle's life. New features may be free of charge, single charge, pay by use, or subscription-based.
How well do you really know your competitors?
Access the most comprehensive Company Profiles on the market, powered by GlobalData. Save hours of research. Gain competitive edge.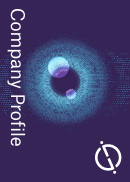 Company Profile – free sample
Thank you!
Your download email will arrive shortly
Not ready to buy yet? Download a free sample
We are confident about the unique quality of our Company Profiles. However, we want you to make the most beneficial decision for your business, so we offer a free sample that you can download by submitting the below form
By GlobalData
Traditionally, a car was at its best when it drove off the lot, but we're now turning that on its head. The vehicle will be at its most basic level the day you take delivery and then will just get better over time. The car's value may also increase because it can do things it couldn't do before. Thus, new features can be deployed through software updates and immediately monetized.
With the NVIDIA DRIVE platform, we're essentially future-proofing vehicles by bringing greater computer power onboard to run applications that deliver capabilities and experiences that haven't even been created or imagined yet.
The single biggest technical challenge for autonomy is developing the vehicle's perception of the world around it. Could you tell us how your simulation technologies can help?
While NVIDIA and our OEM customers have test fleets driving on roads, recording miles of real-world experience, it's impossible to cover every situation a self-driving car may encounter in its lifespan. NVIDIA DRIVE Sim on Omniverse – a cloud-based, scalable simulation platform – narrows this gap, providing rapid development, testing, and validation of the AV software and hardware. It's the ideal platform to test self-driving technology in any possible weather, traffic condition, or location, as well as in rare and dangerous scenarios. Real-world driving encounters very few dangerous or complex scenarios, whereas simulation can focus on not only testing these scenarios but also testing them in many different environmental and road conditions (time of day, sun orientation or weather). What's more, these tests are repeatable and scalable for comprehensive validation before cars reach the road and validation of proper behavior with every software update.
AVs are born in the data center, and simulation is a critical component of this training and validation process. In the past, simulation platforms have used gaming engines to generate virtual worlds. However, these engines have serious limitations in accurately recreating the physics and vehicle dynamics of a car driving in the real world.
NVIDIA DRIVE Sim is built on our core technologies, including NVIDIA RTX, Omniverse, and AI, to create a true digital twin environment of the world. It uses NVIDIA Omniverse Replicator to generate physically-based sensor data for camera, radar, lidar, and ultrasonics, along with labeled ground truth data to reduce valuable development time and cost.
The combination of these technologies has significantly narrowed the gap between the virtual and physical worlds, delivering a comprehensive AV training, testing, and validation platform.
Do you expect to see a bigger role for simulation as part of the training, validation and testing of AVs?
Yes, simulation will continue to play an increasingly critical role in AV development. On-road testing is limited to where you have test vehicles as well as the number in your fleet whereas simulation can scale your testing to not only different conditions but different locations as well.
Governments and regulators are challenged with the task of deciding when fully autonomous vehicles are safe enough to be deployed widely to public roads. We believe that this will be a combination of both on-road testing with a few scenarios as well as validation in simulation with hopefully thousands or possibly missions of scenarios.
Security within the connected car continues to cause debate. How is NVIDIA addressing this security risk?
Safety and security are our top priorities. An autonomous vehicle platform can't be considered safe without cybersecurity – solid cybersecurity engineering practices and development. And we have invested millions of dollars to secure our end-to-end platform and develop products that offer the highest levels of safety and cybersecurity.
Cybersecurity best practices continue to be utilized, including enterprise-class security with firewalls, gateways, and intrusion detection systems. Updating software through Over-The-Air (OTA) transactions which involve encryption, authentication and only connecting with pre-determined servers has also proven to be very secure.
To deliver a best-in-class automotive security platform with high consumer confidence, we've also built a world-class security team, aligned with government and international standards, and comply with all regulations.
There is a lot of hype around Vehicle-to-Vehicle (V2V) and Vehicle-to-Everything (V2X) communication and the possibilities for safer roadways and more efficient travel. What's your view on the realistic possibilities?
V2X connectivity can augment awareness in fully autonomous and highly automated advanced driving systems. It can be helpful in crowdsourcing traffic, road, and weather data for safe driving operations.
However, an autonomous vehicle must be precisely that – standalone autonomous. If connectivity is lost, the autonomous vehicle must still be able to operate fully autonomously. While some experts claim V2X is essential in the large-scale development of AVs, in reality, a self-driving car cannot rely on anything through external connectivity – be it to other vehicles (V2V), infrastructure (V2I), or the cloud. Driving decisions must happen at lightning-fast speed, requiring all sensor processing, perception, and planning to happen in-vehicle.
We do see value in V2V and V2X as being additional sensors for the autonomous vehicle, when there is connectivity and compatibility. Through this connectivity, the autonomous vehicle would be able to "see farther" in all directions and even around corners, buildings and large vehicles.
How does harnessing the data produced by cars bring benefits to drivers and passengers?
Self-driving vehicles require a centralized supercomputer architecture powerful enough to process data from various sensors (cameras, radar, lidar, etc.) in real time. The NVIDIA DRIVE Orin system-on-a-chip (SoC) achieves 254 trillion operations per second and is designed to handle the large number of applications and DNNs that run simultaneously in AVs, while achieving the highest safety standards. With safe and secure centralized compute, AVs can deliver an enjoyable driving experience that will continuously improve through over-the-air updates, allowing these software-defined cars to get better and better over time.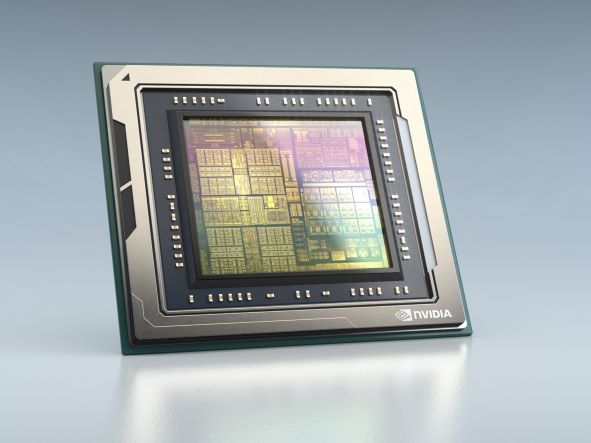 What does it take to ensure the safety and security of today's hyper-connected vehicles against malicious threats and malware?
When it comes to mobility, safety is the number one priority. We want to make sure that we're not only getting it right, but also that we're never getting it wrong. As we transition to software-defined vehicles, over-the-air software updates will help increase security over the vehicle's lifetime through added updates, features, and capabilities. This includes using the best practices from enterprise security with gateways, firewalls and intrusion protection systems.
As mentioned earlier, NVIDIA has invested millions of dollars in securing our end-to-end platform, developing safe products, and building a world-class security team aligned with government and international standards and complying with all regulations.
How do you see the digital cockpit evolving? What other changes do you predict?
With centralized, high-performance compute, automakers can now build vehicles that become smarter over time. Using natural language processing, drivers can control vehicle settings without taking their eyes off the road. Conversational AI enables easy access to search queries, like finding the best coffee shops or restaurants along a given route. The same system that monitors driver attention for advanced driver assistance systems can also interpret gesture controls, providing another way for drivers to communicate with the cockpit without diverting their gaze.
That's why we've developed DRIVE Concierge, an AI platform dedicated to removing the stress and hassles of everyday driving. DRIVE Concierge offers vehicle occupants access to intelligent services that are always on, using NVIDIA DRIVE IX and Omniverse Avatar for real-time conversational AI, recommendations, alerts, and more.
DRIVE Concierge can serve as an on-demand valet, automatically parking the car and summoning it back. It's also a guardian, using interior cameras and multimodal interaction to ensure that the driver's attention is on the road. It is aware of people, pets, and objects in the vehicle and senses intrusion. DRIVE Concierge works in parallel with DRIVE Chauffeur to provide a confidence view (rendered view of the vehicle and its surroundings that matches reality and is continuously updated) in the dashboard, building trust in the AV system with vehicle occupants.
Given the ongoing shortage of semiconductors in the automotive industry, how has that impacted your business?
The chip shortage has not impacted our automotive roadmap or timelines. Moreover, our move toward centralizing the car compute means that vehicles will no longer consist of many dozens of chips handling specialized tasks and functions.