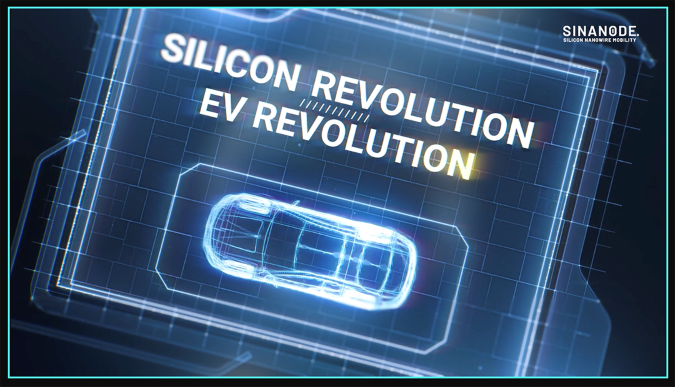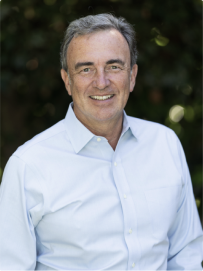 Can you tell us a little about OneD Battery Sciences and your USP?
OneD Battery Sciences has developed a revolutionary platform called SINANODE, which includes a manufacturing step that simplifies the process of using nano silicon technology to meet the market demand for more efficient and cost-effective EV batteries.
The platform supercharges commercial graphite by fusing large numbers of very small silicon nanowires. With many thousands of silicon nanowires on each graphite particle, the connected silicon can triple the amount of energy stored, half the speed of charging, and decrease costs. Additionally, SINANODE not only reduces the weight of EV batteries, but it reduces the carbon footprint. A greater silicon-to-graphite ratio lowers the CO2 produced per kWh of battery manufactured making it a lower-carbon option for manufacturers.
The SINANODE platform is the only large-scale manufacturing step that efficiently attaches silicon nanowires directly onto the graphite coating of EV cells. With more than a decade of research and development, and more than 200 granted global patents, OneD's SINANODE technology platform is perfected to optimize the safe fast charging of high-energy-density EV cells.
But what really makes SINANODE stand out is its ability to be a value-add to current supply chain processes in place with automakers. Rather than trying to replace existing suppliers, adding SINANODE replaces inefficient steps in the current processing of silicon additives with a scalable technology that increases performance and decreases the costs of the materials and cells used in EVs.
This technology is a truly unique way to empower key customers to take control of their EV technology road map and drive adoption in their supply chain.
How well do you
really

know your competitors?

Access the most comprehensive Company Profiles on the market, powered by GlobalData. Save hours of research. Gain competitive edge.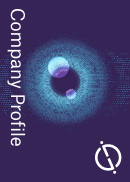 Company Profile – free sample
Thank you!
Your download email will arrive shortly
Not ready to buy yet? Download a free sample
We are confident about the unique quality of our Company Profiles. However, we want you to make the most beneficial decision for your business, so we offer a free sample that you can download by submitting the below form
By GlobalData
What challenges does your SINANODE platform solve?
To date, silicon has been a cost-prohibitive process plagued by technical challenges and with only small amounts of silicon has been added to commercial EV cells in full production today, providing valuable but so far relatively modest improvements in battery performance.
Many have experimented with encapsulating nano-silicon particles into a new type of carbon or polymer matrix mixed with inactive additives and graphite powders. However, capital equipment and manufacturing costs make these options hard to execute in a cost-efficient manner. When contemplating scaling-up to supply meaningful quantities required for millions of EVs, the new equipment must be designed, built, and tested.
This increases risks, upfront investments, and maintenance costs. In addition, by encapsulating the silicon inside a carbon matrix, the lithium ions must go through carbon to reach the silicon during charging and travel back thru carbon during discharging, creating multiple technical limitations.
While silicon has been seen as a highly engineered expensive material, OneD has found the solution for breaking this cost barrier and effectively adding just the right amount of silicon into EV batteries with its SINANODE platform.
What challenges and opportunities do the new mandates and regulations around EV vehicles present?
At COP26, a large group of automakers signed a declaration to accelerate the transition to 100% zero-emission cars and vans by 2040 globally and 2035 in leading markets. This action should not come as a surprise as automakers are racing to create 100% electric fleets as consumer and regulatory demand heats up. However, the declaration does bring to light many of the barriers and challenges currently plaguing the industry.
Consumers are demanding that their new electric vehicles have faster-charging speeds, longer range, and, most importantly, are more affordable. In turn, automakers are looking to find new and innovative solutions to satisfy consumers. However, creating a new market of vehicles – 100% of EV fleets for many automakers- is uncharted territory and to do so in a cost-effective manner takes time, scale, and new manufacturing systems.
According to Meticulous Research, the EV battery market is expected to reach about $6 trillion in annual sales from 2025 thru 2029. As automotive manufacturers work toward the goal of reaching 100% zero emissions in new cars and van sales by 2035 or earlier, the key to meeting this demand will be determined by manufacturing lower cost new higher-performance EV batteries with a lower carbon footprint.
From a material perspective, what trends are you seeing in the supply chain for EVs?
Supply chain disruption posed a real problem for several automotive companies in 2021. In 2022, chip shortages will be replaced by the constrained supply and price spikes of key EV battery materials, such as lithium, nickel, cobalt, and EV-grade graphite.
Almost all of the world's processed EV-grade graphite comes from China, a strategic supply chain issue. As such, reducing dependency on ever-increasing quantities of EV graphite shipped across the oceans is critical. Adding nano-silicon to the graphite provides a solution for several reasons. First, lower quantities of graphite are needed when combined with nano-silicon. Second, the cost of silicon-graphite composite material per kilowatt-hour is lower than when using pure graphite. Third, the EV battery weight and carbon footprint are reduced while the charging speed is increased.
The most daunting supply chain challenge for EV makers and material suppliers is to produce at a large scale without increasing the manufacturing and safety risks of EV batteries.
What are your thoughts on the current battery technology landscape and the future of silicon batteries?
Right now, the EV industry is struggling with how to supply electric vehicles with a longer range at a lower cost. While some of the advantages of using silicon have long been recognized, the solutions proposed until now have suffered from technical limitations, production costs, or incompatibility with the growing manufacturing supply chain.
With Asia taking the lead on producing today's EV batteries, it's important for other countries, including the US, to ramp up their efforts to compete in offering top-of-the-line EV batteries. To do this, I anticipate that there will be more factory openings in the U.S. and improvements to current EV battery materials, which will reduce the cost and carbon footprint of today's current EV batteries.
Because the SINANODE platform leverages current EV cell factory operations and can be applied worldwide, I anticipate that adding silicon to EV batteries will become the only way to produce competitive small inexpensive EVs with long-range as well as fast premium EVs with very fast-charging batteries.
Industry experts predict that in the next few years, the amount of silicon in the EV anodes and the number of EVs with silicon-graphite anodes will both increase.
We understand that some carmakers (VW, Tesla and even Apple) are taking a greater interest in LFP (lithium-iron-phosphate) cathode material chemistries. Why such interest in material chemistry now? Does this signal a shift across the EV industry?
By 2025, the annual production of EV batteries will exceed 1000 GWh per year, at a cost less than $100 per kWh. The technical specification and the cost targets of EV batteries are orders of magnitude apart from that of consumer electronic batteries. Simply put, given the very large EV volumes increases, there is no way to leverage the production of lithium-ion batteries in consumer electronics to enable a new technology to reach the economies of scale required for EV batteries in 2025.
China has cornered the LFP market although that could change as its patents gradually expire in the coming years. Battery chemistries outside of China, however, have been mainly nickel-based, specifically nickel-manganese-cobalt (NMC) and nickel-cobalt-aluminium (NCA). In terms of the balance of battery chemistries worldwide, how do you see the market evolving?
Actually, the key LFP patents have recently expired. The lower cost of LFP cathodes is advantageous but their lower energy density compared to nickel-rich cathodes. The new dry electrode coating and semi-solid electrode casting production technologies are soon reducing the manufacturing costs of higher energy density cells with high nickel-manganese cathodes paired to high silicon-graphite anodes. For premium and high-performance EVs, this will continue to dominate.
Thus, it is likely that various EV product segments will require differentiation in both chemistry and manufacturing processes and formats.
To what extent are you seeing emerging chemistry materials applied to certain vehicles?
The manufacturing of EV batteries requires large quantities of graphite, the material that stores energy in the anode when the battery is charged. One manufacturing process that has gained traction – and is even seen by some as the breakthrough needed to produce EVs that meet market demand for high performance – is increasing the amount of silicon in EV batteries.
I anticipate that this trend around replacing the wet coating of electrodes with dry electrode coating will lead to more efficient EV cells produced with more efficient manufacturing. EVs without silicon added to graphite in the battery will become increasingly obsolete. New declarations and demands to accelerate EV production are coming out every day as we all race for 2025 – simplifying the process and cost as it relates to silicon will be our solution – one that fulfils our promise to the planet and consumers.
Another important trend will be new material coatings that enable lower binder content and more stable electrodes.
While Europe is not awash with nickel, cobalt and manganese, being reliant on China for its raw material supplies, how is the region faring in terms of recycling those materials and other sustainability initiatives?
While EVs do not emit greenhouse gases, the current manufacturing of EV batteries requires large quantities of graphite powders. Many EV-grade graphite suppliers use energy from coal power plants, which have a significant carbon footprint.
Thus, while no greenhouse gas emissions directly come from driving EVs, it is critical to also decrease the energy and the carbon footprint for EV battery manufacturing.
The most important part of the supply chain is the processing of raw materials into materials suitable for use in batteries. These processing plants need to be more localized in each key market, more efficient to use less energy, and more environmentally friendly, generating less waste and pollutants.
We are seeing some automakers taking steps to control the battery supply, whether through vertical manufacturing or joint ventures with established battery manufacturers. Who are you partnering with? And what does it mean for LFP capacity in Europe?
Our breakthrough SINANODE technology is now available to OEMs through a dedicated pilot production program, delivering the technology and infrastructure needed to add silicon nanowires to EV-grade graphite powders from established suppliers. By providing dedicated pilot facilities to each of our large EV customers, we enable them to optimize their anode materials and cell designs and produce enough quantities more than 10,000 EV battery packs required for commercial qualifications. Our EV customers operate in a competitive world and prefer to do so under NDA and without sharing their SINANODE pilot facility with other EV makers. This is why this program has been well received.
Furthermore, this will allow our technology to seamlessly integrate into an OEM's existing production processes without disruption: during the 18-24 months of EV cell optimization and battery pack qualification, we are building large-scale processing plants to support the production of SINANODE-processed graphite anode materials for several million EV annual productions.
We have worked for years to increase yields and simplify the manufacturing process so that we can now have the lowest cost silicon solution, measured at less than $2 per kWh of added kWh silicon reversible capacity.