Continuing just-auto's annual review of the vehicle electrical and electronic distribution systems market, Matthew Beecham talked with Bill Presley, Director – Global Wire Engineering (COE), Electrical Systems Division, Lear Corporation.
just-auto: While there is a continuous flow of alternative technologies into the vehicle that allow for reduced circuitry per feature, can it keep pace with the number and complexity of features being introduced into today's cars?
Bill Presley: Lear is confident that advances in technology to reduce circuitry per feature will continue to keep pace with the complexity of features being added to the vehicle. Both OEMs and suppliers have a common goal: reduce weight, size, cost and improve quality. These are powerful motivators in the quest for technological advancement.
To what extent has greater functionality led to complex architectures in modern vehicles?
Obviously with greater functionality, auto manufacturers need to find a way to perform more functions with the same size, or smaller electrical distribution system. This leads to greater multiplexing and more complex communication protocol on the vehicle. Any other approach leads to wire harnesses which are so large in size that they become packaging prohibitive. Multiplexing and communication busses mean sensitive communication and signal circuits must be carried in the same wire bundle that also carries power signals.
Are you now seeing more and more inter-connects which are protocol based? And if so, what are the implications?
How well do you really know your competitors?
Access the most comprehensive Company Profiles on the market, powered by GlobalData. Save hours of research. Gain competitive edge.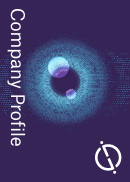 Company Profile – free sample
Thank you!
Your download email will arrive shortly
Not ready to buy yet? Download a free sample
We are confident about the unique quality of our Company Profiles. However, we want you to make the most beneficial decision for your business, so we offer a free sample that you can download by submitting the below form
By GlobalData
Yes. These sensitive communication and signal circuits must be carried in the same wire bundle that also carries power signals. That means electrical distribution engineers must not only be concerned with the mechanical integrity of the system but also with the electromagnetic compatibility of their wire harness design. Special measures need to be taken to protect the sensitive signal circuits from corruption due to switching power circuits. Lear brings that knowhow to the product design because our internal knowledge of wiring, electrical centres and electronics gives us a full vehicle system perspective.
How do you see flexible flat form wire evolving? Is it limited to certain niche applications or a mainstream technology?
Flexible flat form wire requires a completely different philosophy compared to traditional wiring when developing a power distribution system. To some extent, flat form wire dictates the board layout inside of modules because you have to design the electrical distribution network (wiring) so that the circuits remain parallel throughout the EDS system. With such a large number of modules on a vehicle, all with their own EMC specific layout needs, this becomes a daunting task. Therefore, the application for flexible flat form wire will remain largely packaging need based in the future.
In terms of alternatives to the traditional wire harness, fibre optics is a mature technology used mainly for multimedia applications. I guess there will always be alternatives to traditional wiring – such as fibre optic, wireless and multiplexed systems – yet the challenge comes with those alternatives to compete on cost, quality and reliability on a consistent basis Would you agree?
I would strongly agree. As mentioned earlier. the goals for the industry are clear: reduce weight, size, cost and improve quality. Given these monuments, I think what you will see in the future is larger exploitation of various alloys and conductor constructions like aluminium and copper clad steel. Lear has focused a great deal of engineering activity in these arenas. Specifically, we utilise our Lear Copper Clad Steel (CCS) technology on signal circuits where the load is minimal but we currently use a larger size wire than we need to just for mechanical strength. The steel provides the mechanical integrity needed and the CCS construction allows us to reduce the bundle size significantly. Where impedance requirements are too stringent for CCS, Lear has multiple conductor alloys available which allows us to balance the electrical, mechanical and cost targets to deliver a smaller size wire.
As we understand it, Lear Corp is involved in developing multiplex systems. How do you approach design and development of such systems?
Lear starts by understanding the customer's functional requirements, packaging constraints, quality targets and cost targets. Given this landscape we tailor fit the technology, protocol and interface design that delivers a product that delights the customer. Every vehicle platform requires a unique approach even though it may use the same base technology. For instance, a North American luxury vehicle and an emerging market small truck will both utilise some level of multiplexing but the implementation strategy will be tailor fit to the vehicle and the market.
Does x-by-wire introduce opportunities for certain cable technologies, e.g. aluminium cables? I guess the price stability of certain materials has a bearing on this, i.e. copper versus aluminium?
Understanding the customer's requirements is the key. Lear is expected to deliver year over year improvement in cost, size, weight and quality to the automotive manufacturers. In order to do this, Lear constantly searches for alternative technologies to meet these needs. Every technology has external market forces like supply, demand and raw material price fluctuations. Decisions on which technology to deploy are determined based on these external forces and the customers requirements.
As far as tomorrow's car is concerned, the clear trend is toward vehicles that are smaller, lighter and use a range of powertrains and materials. Small engines, hybrids, diesels, more fuel-efficient gasoline engines and electric vehicles will be commonplace in ten years time. How do you see this affecting the EEDS?
Lear is focused on meeting the customer's requirements. Which again are lower cost, smaller size, lighter weight and higher quality. These requirements are even more paramount in vehicles that strive for fuel efficiency. That is why Lear is constantly searching for alternative technologies that combine the reliability of proven technology (wire conductors) with advanced science like metal alloys and alternative conductor constructions like aluminium and copper clad steel.
In addition, the development cycle of these vehicles is becoming shorter and shorter with each new model. That means Lear has less time to engineer and manufacture each new generation. Therefore, Lear EPMS invests heavily in developing tools and processes that allow us to "reuse" data as opposed to recreating data and relearn lessons at each phase of the development. Our Lear Smart Execution Manager catalogues global information like "lessons learned" to allow us to leverage our global presence and knowledge while out propriety tools like Lear "VEDS" create manufacturing prints right from the Engineering data as opposed to manually redrawing which creates the opportunity for time consuming mistakes.