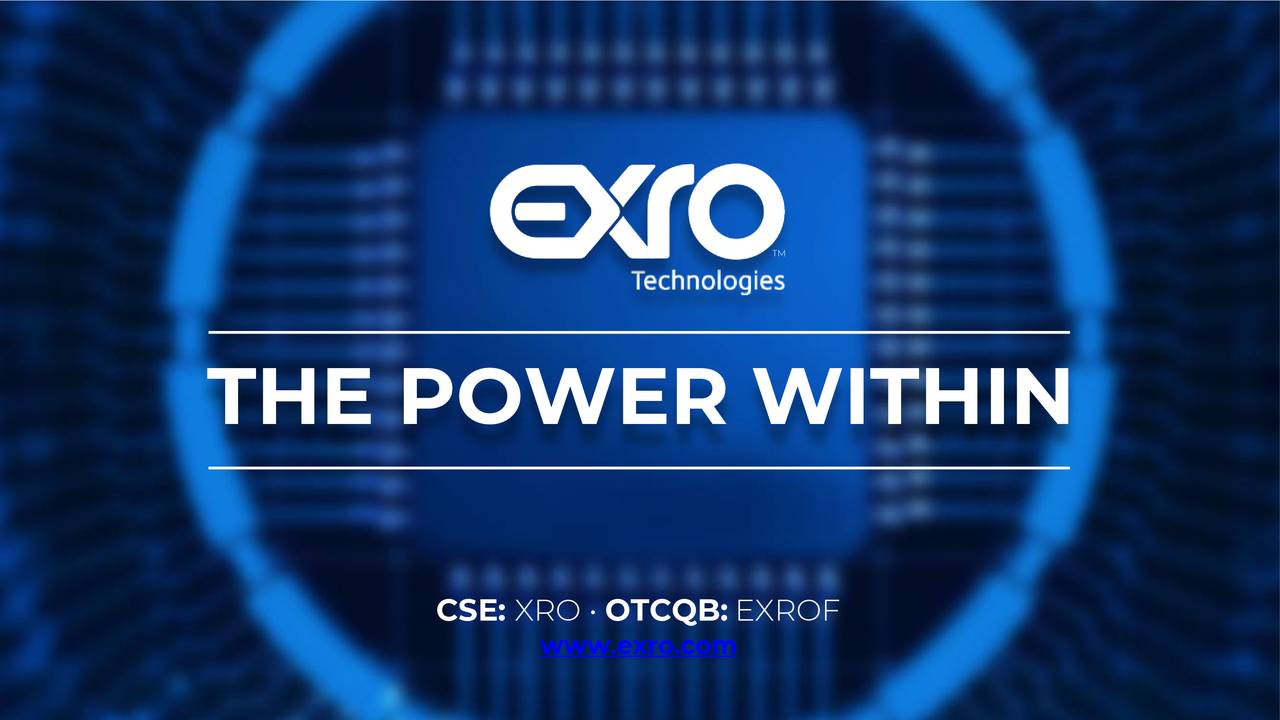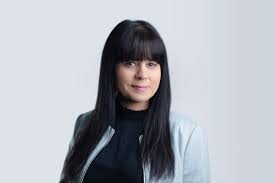 Could you give us some background on Exro Technologies?
Exro is an e-mobility company. We develop sustainable technologies that enhance the performance (speed, power, range) of any electric vehicle – scaling from low voltage applications like scooters, motorcycles, and passenger vehicles, all the way to high voltage applications like heavy-duty and commercial trucks and buses.
We are focused on building smart power electronics for mobility applications, because propulsion is where you need speed and power at the same time, and this is where our technology shines. By using our intelligent control systems to optimize the performance of the power electronics in EVs (motor, battery), we are able to expand performance for all types of electric powertrains. In one sentence, I'll say we are a one-stop-shop for companies pursuing mobility product electrification that want to unlock comprehensive, competitive, and cost-effective electric mobility technology that expands the capabilities of electric motors and batteries.
Could you tell us about your Coil Driver technology? What have you done differently?
Coil Driver is a dynamic smart controller that eliminates the need for multiple motors across all EVs, from medium-duty trucks to e-bikes and motorcycles. A major part of our business is accelerating the auto industry transition away from combustion engines by solving carmakers' performance-cost trade-off.
Our Coil Driver utilizes coil switching to optimize a motor's performance on demand and get more out of a vehicle's motor and battery. Coil switching refers to the switching of motor configurations while under load, similar to a gearbox. Though the concept of coil switching itself isn't new or something Exro invented, it is how the Coil Driver uses coil switching to combine two different formats of power electronics that were traditionally separate drives. The result: Coil Driver achieves more with less. More acceleration, gradeability, high speed torque, and better efficiencies, while reducing the number of power electronics in the vehicle. Our Coil Driver systems are also developed in collaboration with our partners to meet their specific design requirements.
What materials are used in its construction?
Generally, and from a raw materials perspective, the Coil Driver is made of silicon copper, FR4, aluminium, and plastic. Its components, the cables and cable glands are copper and stainless steel, respectively.
The electronics are made up of resistors, capacitors, and semiconductors. The construction of the Coil Driver follows electronic assembly best practices in terms of its raw materials and components and complies with standards and regulations.
Also, because Coil Driver reduces the power electronics in an electric vehicle, it eliminates the amount of materials required to construct an EV.
Can you simulate a motor design before making it?
Yes, this is part of Exro's offering. For both emerging electric automakers and legacy carmakers embarking on an entirely new electric vehicle frontier, delivering a high-performance and cost-effective product is critical to competitiveness. Right now, the industry is trying to make a one-size-fits-all EV, but that's not how it works. Each carmaker and each model have unique performance requirements and meeting them with an electric motor requires next-gen thinking.
When Exro begins working with a partner, we'll create a custom Coil Driver powertrain simulation based on the partner's base metrics, vehicle specs and requirements. We will simulate how the vehicle's performance can be enhanced (motor torque, speed, and power) by integrating the Coil Driver.
Beyond this offering, we've recently launched a new services division, Exro Vehicle Systems, in Detroit that allows us to work directly with automakers, beginning in the earliest stages of vehicle integration, to provide end-to-end engineering services for the design, development, and verification of electrified power systems.
Who are you working with?
We are working with a wide range of partners across the mobility industry. This includes Tier-1 suppliers and automotive OEMs like Linamar, with who we are working together to develop an advanced eAxle for its EV product line. We also have partnerships with SEA Electric and Vicinity Motor Corp. to deploy electric powertrains for electric buses. We are working with Potencia Industrial on their electric motor that is integrated with Exro's 100V Coil Driver. On the lightweight mobility front, we are working with e-motorcycle companies like ZERO, Untitled, and LAND motorcycles to improve their bikes' performance with Coil Driver. We are looking forward to sharing more partner milestones in 2022.
What types of vehicles will we see the Coil Driver in?
We are at a critical point right now where we are integrating our technology in EVs. Our functional electric demonstration vehicles showcase the Coil Driver's range of applications. You can see the Coil Driver in Untitled Motorcycles' award-winning XP Zero electric motorcycle right now, which has increased the bike's top speed by 13.6 per cent, max power by 25 per cent and max torque by 15 per cent. You can also see Coil Driver retrofitted in a 1994 electric Humvee and stock Polaris Ranger fully electric UTV. I'll point out that the e-Humvee with Exro's 800V Coil Driver outperformed Tesla's Semi Class 8 truck and GM's Hummer EV. The Humvee achieved 4300 Nm peak torque from one motor, compared to 1000 Nm from Tesla's truck with two motors and 1285 Nm from GM's Hummer with three motors. Each of these test cases demonstrates Coil Driver's ability to increase performance in any vehicle on any terrain.
Which geographical markets are you targeting?
We've been focused on the North American market to date. This year, we are hiring in Europe to support our European partnerships and plan to expand into Asian markets in 2023 and beyond.
Exro was born in Canada, and recently opened the doors to a new manufacturing facility in Calgary where we'll produce 100,000 of Exro's Coil Driver units for electric motors and our Battery Control System annually. Last year we grew to the United States, announcing our U.S. headquarters in Mesa, AZ, a hotbed for EV and energy storage innovation, followed by the addition of the Exro Vehicle Systems division, located in the Detroit area.
Could you tell us more about your other energy storage and charging solutions?
Yes, Coil Charger is a new application from our Coil Driver product line. Coil Charger can dramatically reduce the cost and complexity associated with deploying EV infrastructure at scale by enabling AC fast-charging and by providing power back to the grid when it's needed most. Today, EVs require three types of power electronics: a motor drive to power the vehicle in motion, an onboard charger and DC fast charger to charge its batteries from the grid or renewable energy sources. Coil Driver Charger can replace all three to deliver L1-L4 charging capabilities, and we hope this capability can support a path to enhanced EV charging infrastructure.
Our Energy Storage System is powered by Exro's Battery Control System (BCS) technology. Similar to our Coil Driver technology, Exro's BCS can enhance battery performance by controlling it at the cellular level. Our BCS technology can optimize batteries in their first life and then extend batteries into a second life, repurposed in our ESS for energy storage applications including emergency power back-up, load shifting, and peak shaving.
We understand that Exro recently opened an office in Mesa, AZ, and has broken ground on its Calgary manufacturing facility. Why did you choose those locations and what are your hiring plans in those regions?
Calgary and Mesa are both cleantech hubs. Our origins are in Canada and we must maintain our footprint here to retain our existing incredible talent while leveraging the area's growing talent from the University of Calgary and the favourable business environment. The facility will run on solar power with a rooftop array containing 576 solar modules, producing 425W each for a total nameplate rating of 244.8kW. We are also incorporating our battery energy storage solutions to work towards our net-zero carbon emissions objectives. On the other side of the border, Arizona, too, has established itself as a hub for e-mobility companies, plus, its geography also provides optimal testing conditions. Our HQ in Mesa brings us closer to American talent and potential partners in the space. We are looking to hire 50 people at each office this year.
What's next for Exro?
We have a number of announcements that are ready to be released in the coming months, including updates on existing partnerships, new partners and customers, and other company milestones, such as pursuing a NASDAQ uplisting. Our Calgary, Mesa, and Detroit facilities are also expected to grow, and we cannot wait to hire locally and add to our great team. Our state-of-the-art testing facility in Arizona will be completed next quarter. We expect to see our flagship product, Coil Driver, integrated into our r customers' vehicles, which will be a major milestone. We also hope to expand our work in the energy storage sector, which is largely underserved and will benefit greatly from our Battery Control System technology.