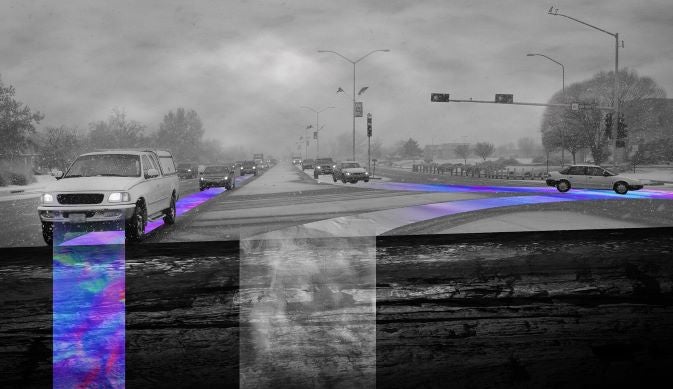 Although we are some way off from being chauffeured around in an autonomous vehicle (AV), some developers say such cars will struggle to see and navigate using LiDAR sensors alone due to bad weather, poor lane markings, and/or lack of stable features to reference. To learn how ground-positioning radar could help, we spoke to GPR CEO Tarik Bolat.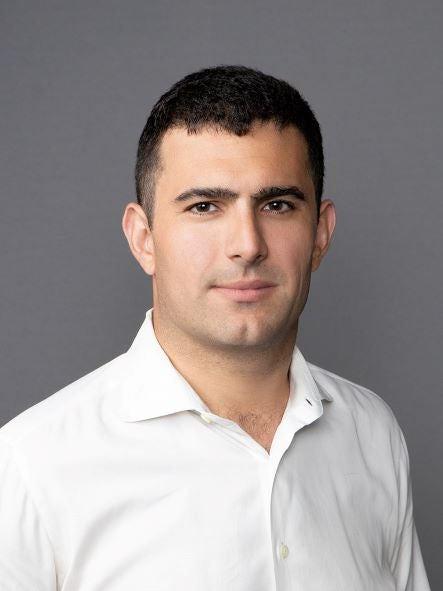 What market need is GPR filling in the automated and autonomous driving technology space?
Existing systems aim to replicate the human driving experience – meaning, the industry is overlooking a key opportunity to make autonomous vehicles and automated driving technology significantly safer, and more effective than human drivers. GPR has pioneered Ground Positioning Radar, using radar that penetrates and scans the ground below to allow vehicles to localize and determine their location with centimetre-level accuracy. Massive industries have been built by capturing data from the skies and the earth's surface, but no one has been able to leverage subsurface data at scale for automated driving until now.
How does GPR's technology work differently than other sensors including lidar and camera-based technologies?
Cameras are affordable for integration into ADAS systems, both in the production line and in aftermarket dash cameras. They require ambient light and analyse video data at pixel-level to inform lane-keeping, automatic emergency braking, adaptive cruise control, and proximity monitors. Similar to human eyes, cameras are subject to sun glare, reflection, bright headlights or the physical obstruction of a truck or other road object. Furthermore, fog, rain or snow can cloud a camera lens, distorting an image and thus its reading of a situation.
Alternatively, LiDARs produce their own light—the sensor sends out light and determines distance from reflections. While this enables night-time operation and better performance in varying lighting conditions, it is still subject to being fooled by inclimate weather such as reflections from rain and snow. The technology is also inordinately expensive and is less accessible to drivers and scalable for OEMs and Tier 1s looking to perfect automated and autonomous vehicle solutions today.
Ground Positioning Radar is not limited by the obstructed view of a camera lens, or inaccuracy of a LiDAR system. The technology focuses on scanning the unchanging subsurface below a vehicle; subterranean radar images enable an entirely new dimension of vehicle sensing, tapping into data not available to the naked eye or other sensor types – enabling safer, more efficient driving in all conditions and environments.
How does the technology perform in the snow, rain, or other inclement driving conditions?
Current AV technologies are limited in their capacity to only operate based on what they can "see" in front of them. Camera and LiDAR systems, for example, are easily obstructed by snow, dirt, and debris covering vehicle sensors. Additionally, without clear lane markings – in the event of snow, heavy rainfall, or off-road conditions – or strong GPS signals, the typical sensors tracking vehicle location will not function properly.
By scanning the subsurface below a vehicle up to ten feet deep in real-time, and comparing with previously measured stable subsurface terrain data, ground positioning radar is able to precisely place a vehicle on the roadway regardless of GPS coverage or availability, terrain, unpredictable surface environments, and other common issues where today's ADAS systems fail. This means more accurate lane assist, autonomous parking and adaptive cruise control – to name a few. Fusing several independent approaches – from cameras or LiDAR to radar – is the best way to ensure a robust solution and to reduce or eliminate failures that would endanger vehicle occupants and others on the road.
Is GPR currently working with any automotive OEMs?
GPR's technology creates a 3-D map of the road's unique subsurface signatures, enabling new levels of safety and performance for automakers and automotive suppliers. We provide OEMs and Tier 1s with the tools to deliver more reliable and secure automated and autonomous vehicle technology to their customers. With GPR, automakers pursuing Level 2+ autonomy capabilities equip their vehicles with an unmatched level of added protection that common vehicle sensors lack.
GPR is currently working with some of the world's largest OEMs and Tier 1s to evaluate and integrate our technology. We're making critical strides towards becoming an industry standard.
Are there other use-cases for GPR besides automotive?
Absolutely – automotive is just the tip of the iceberg. Our technology scans the subsurface below a vehicle up to 10 feet deep. In doing so, we see our technology having valid use cases in warehouse settings, mining and construction, utility mapping and maintenance, delivery robots and airport industries. With Biden putting significant investment into rebuilding US infrastructure, our technology could be used for determining road conditions and pothole and sinkhole location and reporting.
How will GPR's technology enhance consumer confidence in ADAS/AVs?
To truly meet the demands of today's drivers, automated and autonomous vehicles need an additional sensing component that mitigates today's common issues and increases consumer confidence in ADAS programs. Even in reliable weather conditions, automotive researchers have found that – throughout the course of 4,000 miles travelled – ADAS experiences an issue every eight miles on average. The industry has undoubtedly made huge progress in improving these systems, but there's room for further improvement.
Reliable ADAS sensors like Ground Positioning Radar can enhance user experience, and thus user confidence, in getting from A to B – ultimately building demand for higher levels of autonomy overall.
Can you share some company highlights from 2021 and goals for 2022?
In 2021, we announced our $15 million funding round led by Rhapsody Venture Partners and Impossible Ventures , as well as the addition of industry leaders such as former Ford Motor Company Automotive President, Joe Hinrichs, former General Motors CFO, Charles 'Chuck' K. Stevens III, and former CTO of Continental, Kurt Lehmann, to our board of advisors to help navigate the automotive sector. The release of our newest radar iteration – Aegis – marked an inflection point in our company's evolution as we set to tap massive unmet demand from automakers to deliver autonomous features that provide the safety and reliability drivers deserve.
We are very excited for what GPR has in store for 2022. We will soon be able to publicly celebrate more milestones that include continuing to establish critical relationships with the leading OEMs, fully integrating GPR's technology into consumer vehicles and commercial trucks and building applications beyond positioning that continue to redefine driving based on the subterranean data we are collecting. It's clear that the future of transportation is self-driving and the automotive industry needs technologies like GPR's to get there. This holds especially true during these winter months with snow posing a serious risk to drivers. GPR offers a path to safe driving all year round.