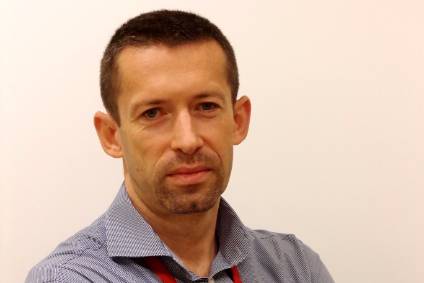 As OEMs pursue lighter vehicles to help comply with CO2 emissions legislation, ever more pressure is being placed on Tier 1 suppliers to provide lighter components. Continuing just-auto/QUBE's series of interviews, we spoke to Marcin Knapczyk, engineering manager at global braking and chassis systems specialist, BWI Group, about how far lightweighting has come and where it is set to go.
Why has the drive towards reduced vehicle weight started to impact on the design of dampers?
As the regulations limiting CO2 emissions begin to bite, in some markets vehicle manufacturers are becoming liable for financial penalties; in other regions, they may be unable to sell certain models. With the easy weight savings already taken – the so-called 'low hanging fruit' – car makers are now setting lower weight targets for every part of the vehicle. The trade-off between weight and unit price is being adjusted to reflect this, meaning the optimum choice of specification for any given component is changing.
Further pressure is coming from the inevitable weight increases associated with higher vehicle specifications to meet consumer demands, and the use of more complex hybrid powertrains; to offset these it is necessary to reduce the weight in other areas.
What have you done to reduce weight and how much weight have you saved?
We have developed a new type of monotube damper that, for the first time, combines the benefits of both twintube and monotube dampers. The new monotube can replace a twintube damper and has enabled us to save up to 40 percent of the weight of an equivalent twintube product.
Why doesn't every vehicle use monotube dampers?
Conventional monotube dampers, though excellent for temperature stability and lighter in weight, do not always give the ride comfort and isolation from road shocks and features that consumers expect. Our new design is the first monotube that overcomes this limitation, providing a wide compression damping range, even at low gas charge pressures.
How were you able to achieve this?
We redesigned the monotube system so that the pressure tube contains a fixed base valve assembly in addition to a floating piston and the piston rod, which carries its own piston valve assembly. The piston and fixed base compression valves work together simultaneously during the compression stroke in order to provide a wide tuning range, while in the rebound stroke, the damper performance is defined only by the piston rebound valve, as in a conventional monotube damper.
The damper remains fully functional in any orientation – inclined, horizontal or even inverted – and separation of the oil and gas chambers by a floating piston ensures superior fade resistance. The unit also provides exceptional energy dissipation.
Doesn't this increase manufacturing complexity considerably?
Though some components may be different, we have only increased the total parts count by one additional item, so manufacturing complexity is hardly affected.
What vehicle types are most likely to benefit and why?
All vehicles that are subjected to emissions target can benefit from the technology but we expect the first adopters to be electric or hybrid vehicles, where the batteries add a significant amount of weight.