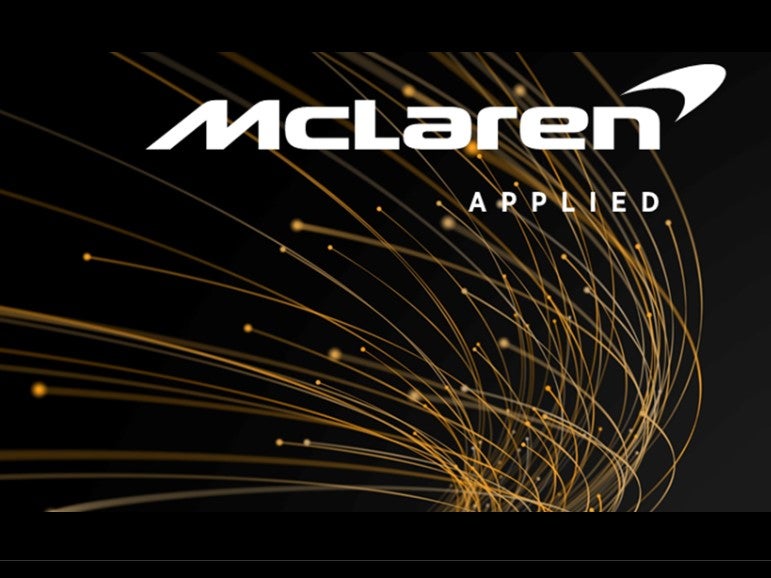 The automotive world is growing and changing everyday with new designs, technology, and innovative ideas – especially within the electrification sector. Electric vehicles are here and now which is compelling OEMs to think outside the box to ensure optimum efficiency and performance for battery powered vehicles.
The launch of an 800 volt Silicon Carbide inverter, designed by McLaren Applied, supports ultra-fast charging while delivering optimum powertrain efficiency, it is claimed. This fifth generation inverter takes its development cues from Formula 1 and Formula E, moulding it into technology suitable for the automotive market.
On a recent trip to McLaren Applied's headquarters in Woking, Frankie Youd spoke with Stephen Lambert, head of electrification, McLaren Applied, to learn more about the design for the silicon carbide inverter.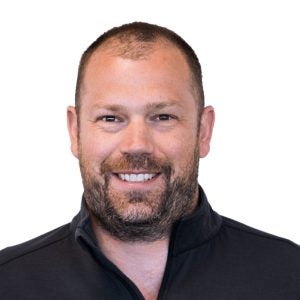 Just Auto (JA): Could you discuss your role and what it involves?
How well do you
really

know your competitors?

Access the most comprehensive Company Profiles on the market, powered by GlobalData. Save hours of research. Gain competitive edge.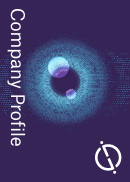 Company Profile – free sample
Thank you!
Your download email will arrive shortly
Not ready to buy yet? Download a free sample
We are confident about the unique quality of our Company Profiles. However, we want you to make the most beneficial decision for your business, so we offer a free sample that you can download by submitting the below form
By GlobalData
Stephen Lambert (SL): I joined McLaren Applied about six and a half years ago. At that time Applied was looking at ways in which they could grow and ways in which they could expand. I came in with the remit of identifying what we could do with electrification in automotive.
We had a great background in electrification, but the question I was asked is how can we take that and build something from it?
What we did was look at what our core competencies were and realised safety critical engineering is somewhere where we differentiate. People don't expect McLaren to do safety critical engineering, but we've done aerospace projects before, we've done functional safety automotive projects, we have a core competence there and in electronics.
When you look at that, creating the inverter becomes the obvious thing to do. I came in with a background of batteries, and I was expecting to build a business around building batteries. Batteries are a mechanical engineering problem; yes, we can do them well, and we did very well on the Formula E battery, but in terms of scaling that up, it turns into a commodity play. It's difficult to see where a brand like McLaren Applied can add value.
How did the design for the silicon carbide inverter come about?
When you look at the inverter, you look at how the industry is moving. The first wave is innovation, the second is mass adoption, the third wave is efficiency. A lot of what we had done was around making efficient inverters. So, when you look at Formula One, and when you look at Formula E, it's all about efficiency and the drivetrain.
In Formula E you have a set amount of energy, you have a limited amount of power, so in order to get a difference against your competitors, you have to be more efficient. For example, you can use more energy propelling yourself forward than spitting it out as heat.
Then we looked at where the industry was going in terms of 800 volts fast charging, silicon carbide high efficiency, that competition piece – it just made sense that we could differentiate because we've been doing it for the last ten years. Then also talking about the fourth wave, the drivability; putting character into vehicles, looking at driver experience.
The other interesting thing with Formula E is you can get benefit from being more efficient, so you have more energy to go forward, but also by making your car more drivable. You're giving the drivers the better tool to go faster. We have a lot of experience in making controllable converters. When we looked at what was happening in automotive, that was where we saw that we could add value; making efficient controllable 800 volt silicon carbide inverters, and that was really what spurned that that piece of work.
Could you highlight some of the benefits of the silicon carbide inverter?
When people think of McLaren, or even McLaren Applied, they think it's going to be smaller, lighter, and faster, things that most people think about supercars. What we realised is that we can take those things from Formula One and Formula E, but apply it in a sensible way to modern automotive.
So, yes, we are lighter weight, we're lower volume, which gives us a class leading power density, but that's really a by-product of what our core focus is, which is around efficiency.
If you make something efficient, it'll be smaller because you have less heat being generated, you need to get rid of it less. With the inverter, you're switching frequencies, that enables you to run faster motors so you can make the motor smaller because if you have a faster motor there's less torque, and it can be smaller.
You start making a better product or when you start focusing on efficiency
You start making a better product or when you start focusing on efficiency, your product becomes better. When automakers start focusing on that as well, they get better vehicles, their vehicles get better as they get smaller batteries which are lighter. It handles better, the battery costs less. Less cooling is needed so they can have smaller radiators, so their frontal area can be smaller. It's chasing after efficiency that brings back those benefits.
How does the work taking place at McLaren Applied support the next generation of EVs?
With a brand like McLaren, we need to be leading the way, we need to be riding the wave, we need to be the bleeding edge, pushing the technology. One way we do that is by taking things out of motorsport. But I think as well, just making sure we have a culture of innovation, making sure we're pushing the boundaries, making sure we're able to be quite reactive in what we're doing.
We're seeing some changes happening in the marketplace at the moment, so we're able to modify what we're doing so that we can react to that quite quickly. We have that culture of innovation or that culture of fast failure, not afraid to fail, to make mistakes and to learn from it and to do something. We're always trying to be at the forefront of technology.
Could you discuss the work McLaren Applied is doing focusing on the 'character' of the EV?
OEMs spend months and years tuning the throttle response of their cars. There are people that will spend their whole life doing it. When it comes to an EV, we put a small sort of control loop in and it's just torque request with a bit of a filter on and it'll drive, without really thinking about how that affects the character of the car.
That's something you can argue – if you put too much of a lag on it or have it too responsive, that makes it almost less drivable, but it gives it more character. It's trying to understand what are the interventions in that controller that we need to put in there to make it more engaging for the driver?
You're going lose the noise, so what do you replace that with? You must make it more engaging. Some EVs are good at this, you drive them, and you feel really connected to the road. It's trying to understand, once you get rid of the engine, how do you get the driver connected back to what they're doing into the car, if you're talking about a sporty EV.
Do you feel that the emission goals set out by the government for the industry are achievable at present?
A big reduction of transport CO2 is absolutely needed. The 2030 and 2035 pledges that we have now I think are absolutely required and I think they're achievable. If you look at the numbers, we're seeing a slight slowdown in the rate of uptake of EVs, but that's not driven by lack of demand – it's driven by lack of supply. If you buy an EV now, it's going to take 18 months or more to get it, that's putting people off.
I think an interesting tipping point in the market is where we had a lot of incentives for people to buy EVs when it was the early adopters, because the technology wasn't quite there or was unproven. We're at the point now where you can go and buy an EV and maybe 50% to 80% of the population wants a car to drive to the shops and do their commuting, so you can go and buy a perfectly good electric car that will do that. Not everybody buys new cars, but the point is you can buy an EV now that will do what most people want.
I think there are a lot of refinements that need to happen in terms of driving experience and getting that out – but the technology is there. It's more about building them, getting the cost down and getting people into them.