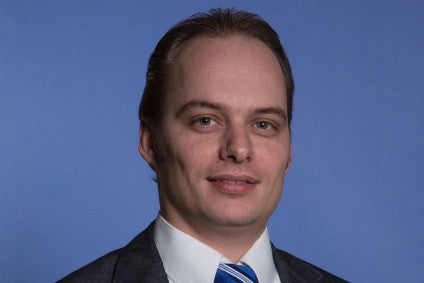 Continuing just-auto's series of interviews with tier one suppliers, Matthew Beecham spoke to Bert De Haes, Group Product Manager Ignition EMEA at Federal-Mogul Motorparts about trends in the automotive spark and glow plug market.
Could you summarize the factors which influence the design of a glow plug?
The design of each glow plug is determined by a number of parameters set by the vehicle manufacturer we are working with – each plug is designed to meet the specific needs of each application. A number of factors must be considered from the first stages of design, such as: the heating system requirement, for example pre-heating, start heating, after heating; the minimum and maximum operating temperatures required; the required heating time; and whether or not electronic control of each plug is necessary. Of course, there is one consistent factor in the design of each new plug: glow plug technology development is driven by the need to reduce emissions and improve fuel consumption.
In terms of technical specification of glow plugs, what else do you see happening?
Downsized engines and more strict packaging requirements are driving the need for a thinner, longer glow plug. For example, glow tubes under 3mm in diameter are already in production and demand for this streamlined plug is intensifying. Glow plug operation is also more frequently governed by electronic control, such as the Federal-Mogul Instant Start System and Pressure Sensor Glow Plug, for example, due to their adaptability, durability and performance benefits.
There is also a considerable R&D investment in conductive material development, such as ceramics, to ensure optimised operation of latest and next generation glow plugs.
As the range of OE spark plugs increases with varying characteristics, what are the implications for the aftermarket?
There are a number of factors influencing the proliferation of spark plug ranges, the evolution of materials and manufacturing techniques. While the aftermarket is now more complex in terms of part numbers, there is a growing requirement to supply an improved level of technical support to ensure customers not only receive the correct components, but understand their choices more fully.
Engine downsizing and increased uptake of forced induction is resulting in higher specific outputs than, say, 10 years ago, which places increased pressure on each engine component – combined with the trend for extended service intervals, components are now having to work harder for longer. To combat this, precious metals are being introduced to spark plugs to ensure heightened durability and, in some cases, we are suggesting a contraction of spark plug service times to bi-annual inspection.
It is inevitable that these changes are resulting in an increased complexity of specification definition in the aftermarket. In the future, we believe it will only be possible for OE suppliers – such as Champion and Beru – to efficiently serve the aftermarket due to such complexities and quickly evolving requirements.
Given these trends in the spark plug market, are there greater opportunities for garages to increase their spark and glow plug sales?
For modern vehicles, the trend is moving away from spark plug changes being a do-it-yourself undertaking, so there is undoubtedly a greater opportunity for garages and service centres. As engine bay packaging becomes tighter and engines are physically being hidden by more covers and protective shields, it is becoming more difficult to reach spark plugs. Greater expertise and a wider range of tools is required for a growing proportion of vehicles. If, as anticipated, plug changes become a more frequent requirement, this will intensify the challenges for at-home mechanics.
In what ways can the spark plug be further developed?
The remainder of this interview is available on just-auto's Global light vehicle ignition systems and plugs market- forecasts to 2030