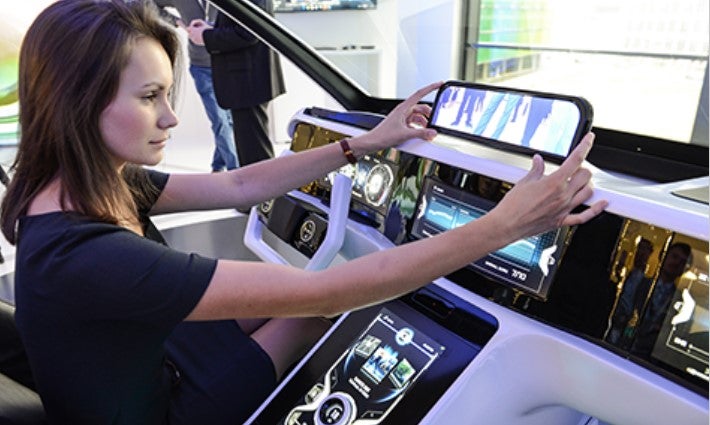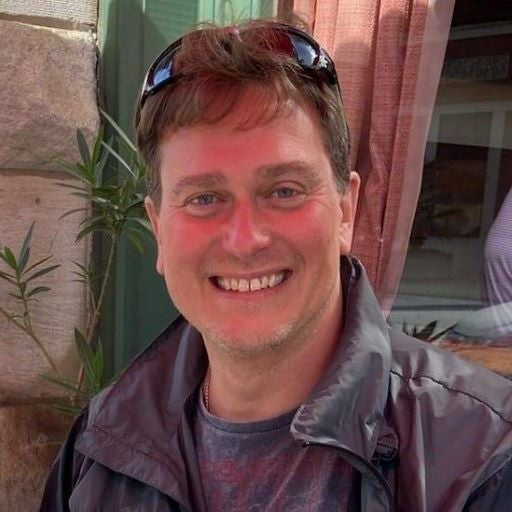 Hans Troemel Jr., Advanced Engineering Vision & Sensing Group Manager at Panasonic
We understand that head-up displays (HUDs) and augmented reality (AR) HUD offer huge possibilities in autonomous vehicles. Could you tell us what Panasonic is doing here?
All of us know the HUD benefits of providing key information while keeping your eyes on the road as you drive, but HUD products will certainly extend into the autonomous car as well. When in autonomous mode, the driver will get more informational or IVI-centric functions along with information that is tied closely to the surroundings. These features may be related to incoming calls, music or entertainment sources, greater detail about points of interest that are around the vehicle (such as stores, gas stations, etc.), as well as information about the autonomous car intent/status. Within level 3 autonomous to manual drive transmissions, the HUD will also scale the user experience to reduce the cognitive load of the UX to return to driving.
Looking around at events such as the CES, it seems like almost everything is connected to everything else including cars. What is your vision of the connected car?
Connectivity will continue to expand as an essential element in the future. We have seen personal connectivity through our personal devices for primarily entertainment, navigation, and communication through evolving interfaces of Android Auto, Apple CarPlay, and newly announced activities with Amazon (brand-specific experience). The vehicle has expanded with more embedded connectivity options to support personal devices by adding technologies like Bluetooth, WiFi, USB and more. The car has also added more connectivity options to support its needs by embedding 5G for diagnostic, upgradability, and communication (V2X) capabilities between vehicles and infrastructure. V2X will become the vehicle communication channel in a fully autonomous future. Panasonic offers a solution in V2X which is currently being deployed by state Departments of Transportation across the U.S.
What does it take to ensure the safety and security of today's hyper-connected vehicles against malicious threats and malware?
Safety and security must be considered during all phases of development prior to launch, and it is critical to implement a secure development lifecycle process. Reinforced by the recent announcement of our ASIL-D process certification, safety is a big part of the Panasonic's DNA. Ensuring the safety and security of today's vehicles is a key issue for the automotive industry and is the responsibility of both OEMs and their suppliers. Products must be designed for "defense-in-depth" and have several layers of security built in to prevent successful exploit of vulnerabilities. Post launch, vulnerability management and incident response capabilities are needed at all levels of the supply chain. Having these security capabilities allows for vulnerabilities to be patched even after a product leaves the factory. Panasonic's cyber security team incorporates the latest encryption and authorization technologies into vehicle gateways to monitor and remove threats within the vehicle buses (CAN, LIN, Ethernet, etc.) to wireless interfaces (WiFi, Bluetooth, 5G, etc.).
As the automotive industry shifts toward higher levels of driver autonomy, what are the opportunities for Panasonic?
Panasonic's opportunities lie in many areas from sensors, ADAS computing, and artificial intelligence/machine vision algorithms. With a robust portfolio, Panasonic's sensor product list includes cameras, radar, and time-of-flight for utilization in both interior and exterior to the vehicle: interior products include driver monitoring and cabin monitoring, and exterior products include RVC, IRMS, surround view, A-pillar removal, side mirror replacement systems, and 3D radar systems.  Some of these products include edge computing for pedestrian and object detection features. Panasonic can also leverage these sensors for greater vehicle system integration for applications like AR HUD, trailering/cargo monitoring, automatic parking assistance, and autonomous driving.
How do you set about creating a differentiated audio experience inside a new car such as the Acura MDX Type S?
Panasonic is bringing a number of technologies to the car that we think users really will enjoy.
Spatial audio is a great way to enhance the experience, and we are doing that in two ways, and the first is with Dolby ATMOS. By bringing high fidelity audio to the cabin, we can replace Stereo audio sources with 8, 10, and 12 channel Audio. This will allow occupants to enjoy movies, HD music, and video games in their native ATMOS configuration. Our ATMOS integration includes creating an appropriate sound stage – with breadth and depth that makes it feel like the car cockpit is larger than reality. The advantages of bringing this technology to the car include fixed listening positions and tightly controlled speaker locations which provide an ideal environment to control the quality.
In addition to integrating Dolby ATMOS, Panasonic has several of its own "stereo up mix" algorithms, which enhance stereo content to give a sense of space and make you feel like you're sitting with the band. These technologies mix the audio to five or more perceived channels creating a simulated surround environment without distorting or otherwise harming the audio. We try to deliver music the way the artist intended but with the type of improvements that accentuate the in-cabin listening experience.
Another technology we are offering is our Zoned Audio. Zoned Audio allows each passenger to listen to their own audio without having to contend with other noise. To complement that, we have added our In-Cabin Communication which improves communication between the occupants of a vehicle by isolating the voice from the ambient noises and allowing the driver and passenger to hear each other clearly. It takes advantage of cutting-edge system designs to minimize the bleeding of audio to adjacent seats.
Finally, we work with our customers to improve their system design with our premium audio products such as ELS, Klipsch and Fender. Examples of that include the stereo centre console on the Type S which helps with imaging – a truly unique listening experience. We also use materials in our speakers to enhance the acoustic performance; since Panasonic continues to produce its own speakers, we are in an excellent position to control all aspects of the design, allowing us to innovate and tailor our speakers to meet the needs of our customers.
Increasing levels of electrification mean noises from the road or wind are more pronounced. How is Panasonic addressing that through its sound systems?
Wide Band Active Noise Cancellation, aka Road Noise Cancellation, is a technology that Panasonic has been perfecting over the last several years. We are working to include this in future models, and it is anticipated to be seen in vehicles starting in 2025. This technology will improve the experience of driving with road noise. It includes additional sensors, and system integration considerations such as speaker placement, quantity, and type. It is similar to noise cancelling headphones, where algorithms work together with the cockpit design to reduce or eliminate the road noise in the cabin.
How do you see the digital cockpit evolving? What other changes do you predict?
Panasonic sees the digital cockpit evolving to become more immersive, like a jet fighter plane and/or a movie theatre. The car is becoming more of an extension of your home, giving you the tools to merge your everyday phone applications and enhancing the vehicle into a mobile experience. These two worlds continue to evolve on a much closer timeline through innovations from Google, Apple, and Amazon. But the vehicle is enhancing the user experience in many other ways tailored to the car. AR HUD is now providing that immersive experience to the driver by augmenting the world to increase your situational awareness. Panasonic continues to enhance voice recognition and communication experience through microphone array and noise cancellation technologies, as well as more personalized entertainment – even gaming – to each passenger. Yes, the car will evolve to become a personalised immersive experience for every person in the car.
How are you feeling about 2022 – both in terms of business prospects and more generally?
Einstein once said that "in the middle of difficulty lies opportunity." The pandemic has provided plenty of difficulties, and I believe the opportunity is on the horizon now! With over 100 years of innovation, Panasonic continues to be at the centre of automotive innovation and we're fortunate to have longstanding relationships with our customers. We look forward to continuing to equip our customers with next-generation automotive solutions, and advancements of our newest technologies like AR HUD, Premium Audio systems, and eCockpit controllers like Skip Gen and SPYDR, to support use of the car as a second space after the home.