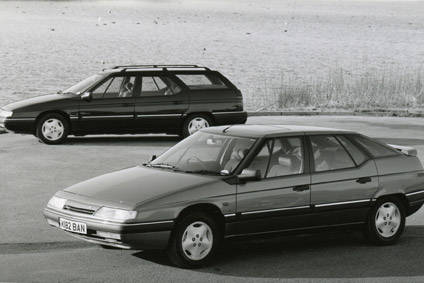 Citroen is looking to re-establish its reputation for being unconventional, or even quirky, as it aims to boost sales from 1.2m to 1.6m globally by 2020.
Central to this will be the reduction of the current 14 vehicle "silhouettes" to just seven, said brand chief executive Linda Jackson. She added that Citroen currently has different cars for its key markets of Europe and China, but she wants to have global models spanning the A to D segments within the next five years.
This has already started with the launch of the C4 Cactus and two new models will follow in 2016 followed by one a year beyond that. Jackson said that it was vital Citroen "re-defines" itself under PSA chief Carlos Tavares' 'Back in the Race' strategy.
"The brand has 96 years of history," Jackson said. "We want to get back to what we were good at – creativity, audacity and impertinence. Citroen is all about boldness and taking risks. In recent years it became mainstream and it hasn't worked."
She said the design team in Paris are drawing inspiration from famous old models such as the CX and that Citroen is currently working with a French supplier on a new suspension system that will mirror the brand's famous hydraulic suspension.
This will be introduced on the next generation C5 and will eventually feature on all models. Jackson said: "I would like this suspension to be standard throughout the range and we are working with our partner to bring cost down as much as possible."
The new system, she added, will be exclusive to Citroen. "While the three PSA brands share a lot of things, each can choose certain technologies that they can keep to themselves."
Citroen's return to individuality has already begun with the C4 Cactus with its novel 'airbump' panels and its design is already resonating with customers. Jackson said: "It was originally intended for Europe only but since launch a year ago it has achieved 110,000 sales against a projection of 70,000 and we are launching it now in Australia and Japan."
Other conventions will be discarded as well, she added. "Research told us that customers were not interested in a temperature gauge so why have one? We will also be looking at how we improve connectivity in future models but not in a gimmickry way. I believe that we need to do everything we can in terms of driver aids but we can leave aside social media. That can be left on the smartphone."