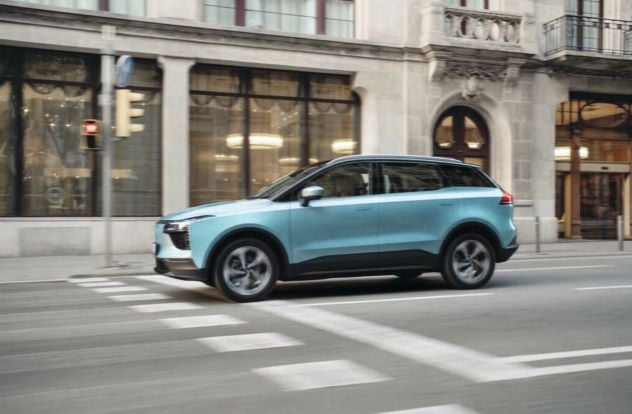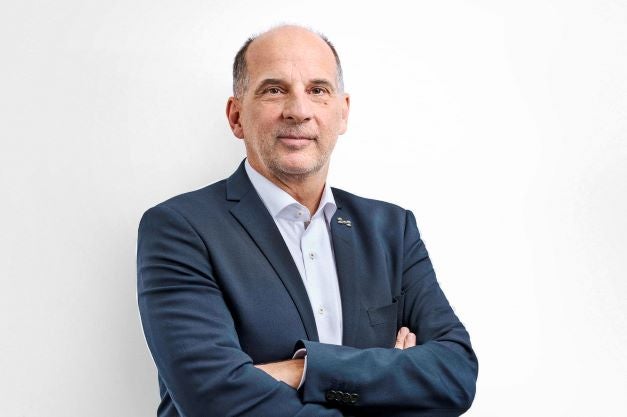 With the market about to be flooded with electric SUVs, every brand needs something that sets it apart. What are the Aiways U5's stand out features?
We believe in the unique positioning of the U5 SUV and its potential to bring EVs to a broader audience. It bridges a gap by offering practicality, ínternational quality and driving technology with Chinese future-oriented AI solutions and unique styling at an affordable price. Taking advantage of Germany's environmental bonus, for example, EV buyers can purchase the all-electric U5 SUV for as little as €29,993.
Even the most sceptical industry experts have been intrigued by the U5 SUV and have been left pleasantly surprised by the car's performance, its attributes, its broad appeal – and its ability to create unexpected competition for legacy carmakers.
We're the hardest-working Chinese automotive brand and EV startup in Europe and have quietly gone about disrupting the established order.
Which European countries are you targeting first and why? And what stage have your reached?
We are continuously observing trends in each European market to help inform decisions. When we first launched the U5 SUV in Europe, we targeted the major markets such as Germany and France, Denmark and the Netherlands. Once we had begun to establish a presence in those markets, we focused on the major EV countries on the continent such as Sweden, Belgium, Spain and Italy.
The U5 SUV is currently on sale in 10 European countries (those listed above plus Portugal and Switzerland), plus Israel and China. We will announce the addition of four new markets by the end of this month, which will take the European total to 14. No market is too small for Aiways – everyone deserves and needs access to ecomobility.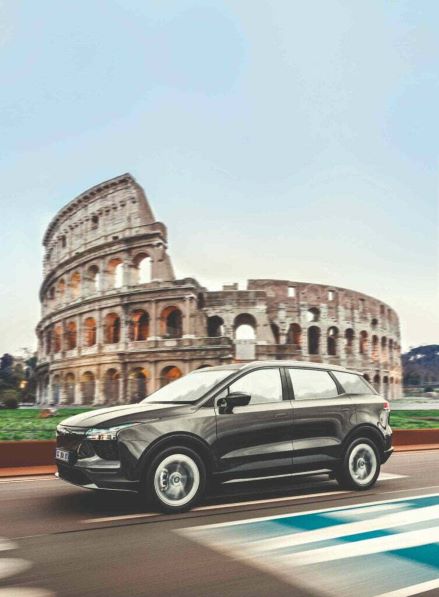 When will the U5 be available in the UK?
We have no firm plans for entering the UK right now, as this would involve a number of challenges such as altering production to right hand drive, but it's a market we obviously keep a close eye on.
In terms of your market entry to Europe, have you or will you form partnerships to facilitate this?
Our European business model is built on rapid expansion into new markets without requiring investment in permanent showroom sites. We have therefore agreed on partnerships in each of our European markets to control local distribution while a network of in-country specialists provides aftersales support.
We have already built solid foundations in Europe thanks to collaborations with respected partners such as Euronics (Germany), Koelliker Group (Italy), Andersen Motors (Denmark and Sweden), Astara (Spain/Portugal), Car East France (France) and others.
What kind of sales volume do you expect in Europe?
By the end of 2021, we already had 3,000 customers in Europe, and we were very happy with this start. By the end of 2022, we aspire to reach at least five-figure sales through the growing popularity of the U5 SUV as well as the addition of new models and markets.
Some preconceptions are lingering in the West around products Made in China. What has been your experience from your overseas marketing efforts to date? And how are you addressing that?
We have experienced some of the preconceptions you mention, but this is not unique to Aiways. Manufacturers from all countries face preconceived ideas of their nation's capability and reputation. ' Products of Chinese production are now synonymous with technical mastery and manufacturing efficiency. We are proud of our heritage and don't shy away from it.
Ultimately, we are confident that the quality and craftmanship of U5 SUV will speak for itself and dispel these outdated beliefs about Chinese products.
How can the level of competition from other Chinese EV manufacturers be sustainable for business?
We welcome competition – it's what drives us forward as a business. We don't only see Aiways as competing with other Chinese brands, we see ourselves competing against all volume brands in the European EV market.
The U5 SUV and the U6 SUV-Coupe, which will join the line-up soon, are both capable electric vehicles that will challenge the EV market by bringing parity with ICE vehicles in terms of price, space and range.
What will be the role of the regular dealer in 5 years?
At Aiways we see a future where a new generation of dealers are not only in a physical showroom but are also virtual guides who assist people to research, customise and purchase their vehicle online. However, purchasing a car is a big commitment and one which many people would not do without test driving the car first. For this reason, there will always be a place for prospective buyers to have a physical interaction with the car but maybe not with a 'dealer' in the traditional sense.
We want to make it as easy as possible for people to access ecomobility so, partnering with existing sales partners in each country is the best way to get our product in front of the largest number of people in the shortest amount of time.
If there is no dealership to go to, how will OEMs build trust with buyers?
In the new digital era, very few interactions between customer and seller are face-to-face, regardless of the product in question. This has been a natural evolution in line with developing technology but one that was accelerated by the pandemic. The levels of engagement with online purchasing are evidence that customers are happy to interact in this way. It often means they can get a quicker response to an enquiry which helps to build trust in the brand and its products.
Digital interaction is a powerful tool as it allows us to communicate multiple products and corporate messages in a more measured way. It also allows the customer to be in control of their buying journey, choosing when and how to interact and feel they are gathering information at their own pace from the comfort of their own home.
What's next for Aiways?
Aiways' story is just beginning. We started 2022 on a high by securing new funding and strengthening the China-based executive team, providing fresh management impetus and helping accelerate the company's growth plans. The new investment is accelerating development of the Aiways business globally – with a particular focus on new market launches, products and sustainable mobility, enhancing the user experience and developing the brand's digital capabilities.
We will introduce a new model each year globally, starting with the U6 SUV-Coupé going on sale in Europe later this year.