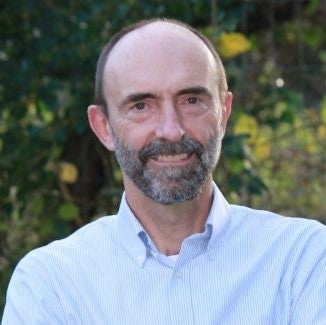 2021 was another memorable year for everyone and for all sorts of reasons. We had a bumpy recovery from the worst of the Covid pandemic, but the automotive industry was also hammered by a shortage of semiconductor parts. In your business, what stand out as the biggest challenges you faced over the past year?
From a commercial perspective, rFpro has remained strong throughout the pandemic. Our simulation offering is used to great effect by many of the leading teams in professional motorsport.  It also fits perfectly with the needs of a fast-evolving automotive industry where there is a need for increasingly complex testing, yet also the requirement to bring new developments to market in ever shorter timeframes. And where physical testing has become even more of a challenge for manufacturers due to the pandemic, a simulated environment has become even more valuable. For us, what's presented the biggest challenge, and which we've successfully navigated, is ensuring the wellbeing of our employees during such an unprecedented time. They're at the heart of what we do so it's essential to the continuity of our business that they have the support they need. Whilst our success has been encouraging, an ongoing challenge, and one which we know effects the wider industry, is being able to find people with the right skills to us as we continue to develop new products and features to meet our customers' growing needs.
Any high spots or particular successes you'd like to share? 
For us, how we have adapted our operation to work in difficult circumstances and then being able to all come together in person for the first time in over two years is certainly an achievement. Being able to do that, coupled with strengthening our senior management team, has had a direct effect on maintaining our success across the business and we've experienced some very exciting developments.
A significant amount of our work is confidential, but some of this year's highlights that we can mention include extending our driving simulation environment offering to include cutting-edge light intensity modelling; creating a fully representative digital twin of the widely-used Applus IDIADA proving ground; and partnering with embedded electronics specialist Xylon to interface real hardware with a simulated environment for both open and closed-loop testing.
Something that was particularly rewarding, given our industry-leading work and roots in motorsport, plus how this sector has been affected by the pandemic, was creating a digital model of the London FIA Formula E circuit ahead of the series' return to the UK for the first time since 2016. With teams expressing a high demand for this virtual testing environment, it was great to play a part in motorsport's recovery and help pave the way for some very exciting racing in the capital.
How are you feeling about 2022 – both in terms of business prospects and more generally?
It's been a tremendously difficult year for many and we will be taking some of the learnings from this year with us into 2022. Already a remote team, we now better understand the demands, benefits and drawbacks of working in this way and will continue to ensure our people are supported and able to flourish whilst working at rFpro. The business outlook is also very encouraging as simulation continues to deliver cost, time and safety benefits to the automotive industry, both in the traditional areas of ride and handling, powertrain etc, as well as in areas such as ADAS and autonomous driving systems and HMI. 2022 is certainly looking to be a very busy and exciting year for us as we continue to invest in rFpro's unrivalled simulation environment and develop products and services which meet the needs of our OEM, Tier 1 and motorsport customers.
Is anything emerging as a particular concern in terms of the outlook?

With the challenges already faced and overcome by the industry throughout 2021, we're confident that the pace of technological change evident in car design will ensure it remains a very exciting time to be part of the industry. The ongoing innovation will only get more intense as OEMs seek to find the answers for tomorrow's mobility solutions within very ambitions time frames! But we're in the business of solving problems. Our innovative solutions, industry-leading experience and, most of all, our passion for what we do, ensures we respond to these demands and help our customers expand the development of vehicles, vehicle systems and components.
Do you have a message for Just Auto's readers?
Best wishes for 2022 and congratulations on persevering through some incredibly difficult times. The industry can look forward to some exciting new developments from rFpro in the year ahead, including the expansion of what is already the world's largest library of digital road models. For OEMs and Tier 1 businesses who are looking to reap the many benefits of simulation, our market-leading expertise can help them realise cost-effective and time efficient ways to accelerate the development and testing of their products.