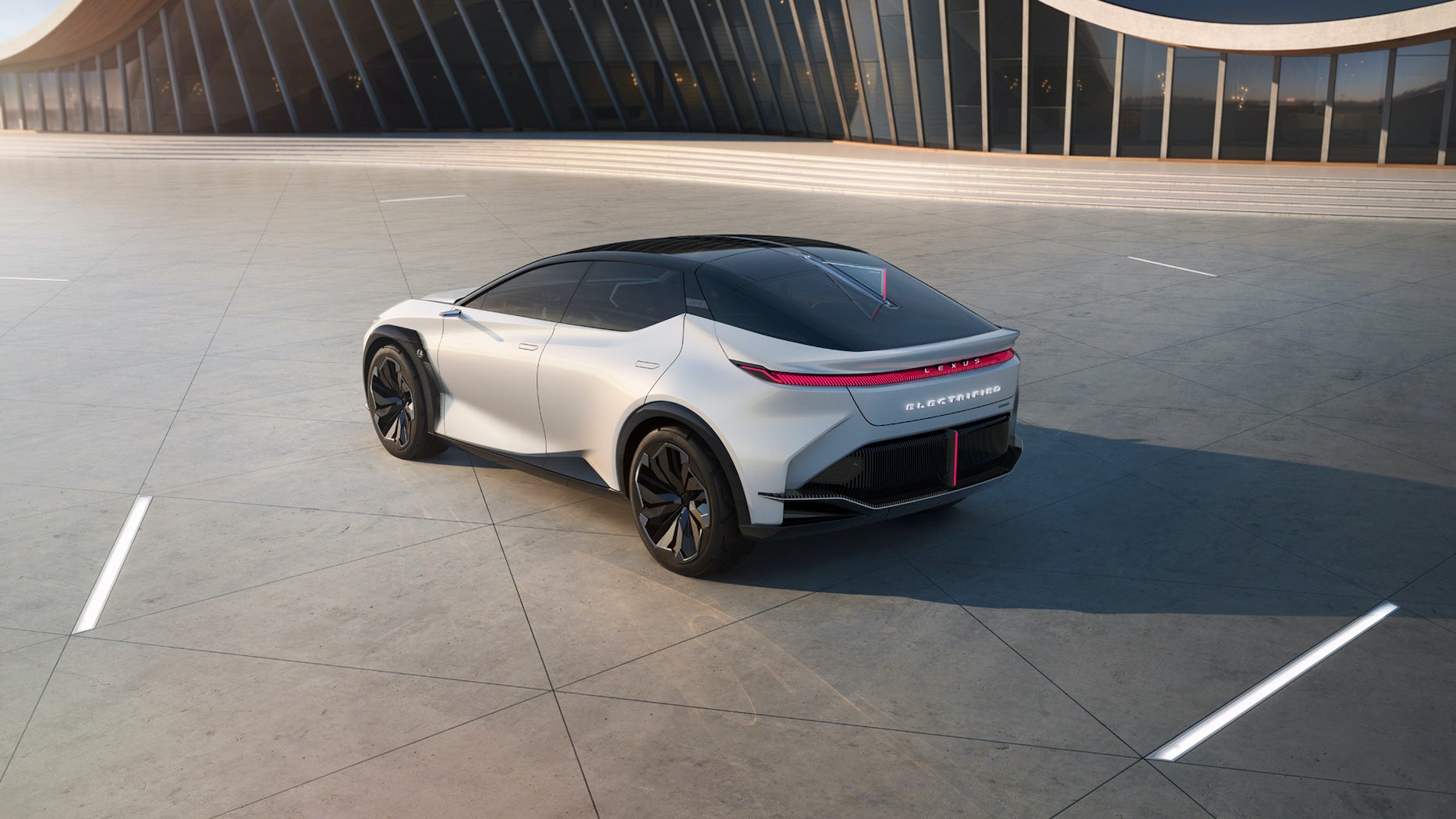 At one time, Toyota Motor Corporation's luxury brand was barely on the radar of China's car buyers. Now it's something of a force and the number one import brand year-in, year-out. Most of that volume comes from the ES, although the RX and NX are popular too. Still, TMC seems to have no plans to build any Lexus model locally.
The microchip crisis is skewing results yet there's no doubt that the popularity of the brand's models in the PRC is genuine. Monthly registrations in China have been getting close to the consistently high volume enjoyed by Lexus in the USA for more than three decades. The model and powertrain mix differs though, with hybrids more popular in Asia generally, just as they are in Europe.
Next comes a test for Lexus: will it be able to convert many of its loyal customers to EVS later in the 2020s?
TMC wants to give both Toyota and Lexus a mix of power options, with PHEVs now finally available and hydrogen-burning vehicles to come, some of which will have fuel cells too. Let's take a look then at what should be emerging from the future products pipeline.
Cars, crossovers, SUVs….and an MPV
As odd as it may seem, Toyota is said to be developing a sports car for Lexus. The UC will look very similar to the GR 86 and BRZ. In June, prototypes were seen on test in Japan and these looked very similar to the new Toyota and Subaru. The luxury brand's so-called 'spindle' grille featured too. The 'UC 300' name is speculative.
There are unconfirmed reports that a 4.2 m long crossover is also coming. It would not be for North America, the main markets being Japan, Europe and potentially, as an import, China. The BX or (it could instead be called LBX) would likely have a petrol-electric powertrain. This, as well as much else besides, would be shared with the Toyota Yaris Cross Hybrid.
The lead plant for production would be Toyota Motor East Japan's Iwate. In theory, Onnaing in northern France could also build this model. The Yaris Cross Hybrid's powertrain consists of a TMC's M15A-FXE 1,490 cc three-cylinder petrol engine (outputs: 91 PS and 120 Nm) plus a front-mounted 80 PS and 141 Nm motor. The sole transmission is an e-CVT.
The fifth generation RX is due out in 2022. It should again be built in Canada and Japan. There will be standard and long-wheelbase bodies. We should expect a plug-in hybrid or even a fully electric variant. That could be in addition to or in place of a petrol-electric hybrid.
The next generation GX, a body-on-frame SUV, has reportedly been delayed until – almost unbelievably – 2023. It should be based on Toyota's new frame platform. There could well be a hybrid variant too. The current shape model dates to early 2009 and can be thought of as Lexus' equivalent to the Toyota (Land Cruiser) Prado.
A long-overdue new LX is only a few months away. The big SUV will again be twinned with the Land Cruiser 300 Series. The current model sells well in the US, the Middle East and Russia and to a lesser extent, Australia and India. Toyota applied to register LX 600 as a trademark in the USA.
The Land Cruiser 300 was launched with not only a petrol V6 but a diesel one too, so the 3.3-litre diesel and 3.5-litre gasoline biturbos might also be offered in the big Lexus. In the Toyota, the diesel has outputs of 227 kW (309 PS) and 700 Nm while the petrol produces 305 kW (415 PS) and 650 Nm. Drive is to both axles via a ten-speed automatic gearbox.
There have also been reports that the 5.7-litre V8 of the existing LX 570 will feature in the new model. An electrified LX should also be coming but this may not arrive until 2023.
It would be breaking with the current naming convention for its crossovers and SUVs but Toyota is said to be planning a Lexus called 'LQ'. Such a model would be a large crossover in the style of the Audi Q8.
An intention to enter this segment was signalled by the debut of the LF-1 Limitless concept at the 2018 Detroit auto show. Even though 'KX' or 'MX' would be a more logical name given this model's presumed positioning just above or below the next generation LX, LQ is the hot tip.
LQ production is likely to be at Princeton (Indiana) commencing in 2023. The platform is not yet known. It could be either GA-K, which is front- and all-wheel drive, or the rear- and all-wheel drive GA-L. There will also be some form of electrified version; either a hybrid or a plug-in hybrid.
The model name isn't confirmed but a large electric crossover is coming. The market launch is expected to be in 2022. The speculatively named RZ will use e-TNGA, an EV-specific platform developed by TMC and Subaru. Some of the styling details may have been heralded by the LF-Z Electrified, a 4,880 mm long concept from March.
There is a chance that this model – the first variant could be badged RX 450e – is closely related to the rumoured LQ (see above).
Toyota revealed the LM, an addition to the Lexus model range for the Chinese and Taiwanese markets at Auto Shanghai in April 2019.
There are two versions of this large, luxurious MPV, the LM 350 (powered by a 3.5-litre petrol V6) and a hybrid, the LM 300h (2.5-litre four-cylinder petrol engine plus one motor). Each is available in four- or seven-seat forms. Unlike the 350, the hybrid's gearbox is a CVT and there is standard all-wheel drive.
All LMs are built in Japan at Toyota Auto Body's Inabe plant. The 350 is closely related to the Toyota Alphard and the 300h to the Alphard Hybrid. For this reason, the life cycle is not expected to be more than a few years: the Toyota originals date to 2015. The second generation LM will use the TNGA-K architecture.
Reports for many other manufacturers' future models are grouped in the OEM product strategy summaries section of Just Auto.
That includes Lexus models not detailed in this report.

Future platform intelligence
More detail on past, current and forthcoming models can be found in PLDB, the future vehicles database which is part of GlobalData's Automotive Intelligence Center.
This was the first of several reports looking into what's coming for TMC's brands as well as those controlled by DMC. Next will be a focus on Daihatsu and Perodua, then Toyota itself.