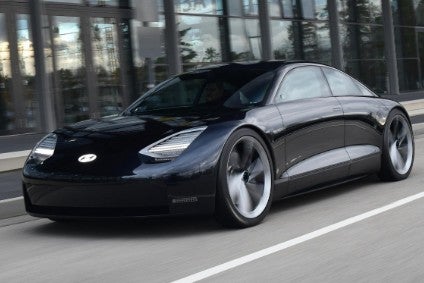 Blink and you risk missing a major shift in global car markets. As recently as February, Hyundai sold just 6,066 cars in China. This month, an accelerating recovery means the country will almost certainly displace the collapsing US as the brand's No.2 market behind Korea. With many new models headed for the launchpad in all regions, Hyundai is ready for all eventualities.
Hyundai Motor Company (HMC) – as opposed to Hyundai Motor Group (HMG) which includes KIA Motors – has seven plants in South Korea. These, plus the JV operations in China which it shares with BAIC, will be producing most of HMC's vehicles for the next few weeks; possibly longer.
Factories in the USA, Brazil, the Czech Republic, Russia, Turkey and India remain offline as at today (8 April). Which means that global capacity, which should be 5.5 million cars, is presently way down on normal levels with ten of seventeen fully owned or joint venture factories have been taken out of operation.
March was a long way from being a good month for Hyundai Motor Company. As a statement to the media noted, "With the spread of COVID-19, all major markets around the world showed weak demand. Coupled with temporary production disruption, overall sales declined".
Volume for last month fell by 21% to 308,503 units, one bright spot being South Korea, where sales made a 3% year-on-year gain to 72,180 units. There's no doubting the impact from a 43% plunge in the US though and that was doubly tough to the company after a record February. Month versus month Hyundai Motor America faced a drop from 53,013 to 35,118, ending the quarter on just 130,875 sales compared to 147,585 in Q1, 2019. Rubbing salt into that wound, Kia Motors America increased its sales for Q1 from 136,596 to 137,945 thanks to an especially strong March.
Before the Coronavirus crisis, the Beijing Hyundai JV was finally recovering from a terrible few years which also affected DYK, Kia's joint venture with Dongfeng Motor. It now seems that the trend has restarted, assisted by a programme of incentives from both ventures. In March, 34,890 Hyundais were sold, a drop of only 22%, while Dongfeng Yueda Kia delivered 13,537 Kia vehicles, a 38% decline. That compares to a combined 82% collapse in February.
If Hyundai really has started to make fresh progress in China, with the anti-Korean hysteria which began in 2017 over the US' THAAD missile system finally having passed, then the timing is especially handy. The South Korean market also appears to be gaining strength after a couple of poor months, so these two countries should at least help to offset some of the damage in the US and to a lesser extent, Europe (in that it's a smaller market for HMC).
Hyundai Motor America will need every new model it can muster in the coming months, and the mothership in Seoul will be less than delighted with it, even if Kia becoming the Group's US number one brand has a lot to do with vehicle life cycles and new product launches. Fresh SUVs, as discussed below, will be especially wanted by HMA's dealers once the US economy begins to expand again.
What few are seeing is how primed Hyundai now is globally and that applies to HMG too. Once North America and Europe recover, Hyundai (and Kia) will be at maximum strength, the enormous problems experienced in China probably finally in the past. Imagine too the extra profit to be made by HMG from a rise in market share should the parent firms of SsangYong, Renault Samsung and/or GM Korea decide to abandon their troubled South Korean operations or even just delay new models.
SUVs
Until the Indian market went into a downward spiral in March, the Venue, one of Hyundai's most recently launched SUVs, had been a major new success. And not just in that country either. This small SUV was a world debut at the New York motor show one year ago. It went on sale in the USA during the fourth quarter.
One of Hyundai Motor India's factories was the lead plant for worldwide Venue production with the only other factory being one of the several within HMC's Ulsan manufacturing base. After the launch in India last May, Venue sales commenced in South Korea in July. The model continues to be rolled out worldwide but it is not offered in European countries. There should be a facelift in 2022 and a successor in 2025.
The new Creta is another model which shows how important the Indian market is to Hyundai: the outgoing one is not even six years old. In fact, the company decided that the Chinese market would benefit from a fresh B segment SUV even before India did, so it debuted this model as the second generation ix25 at the Shanghai motor show in April 2019.
India's equivalent to Beijing Hyundai's ix25, the second generation Creta premiered at the New Delhi auto expo in February, going on sale locally during the following month. HMIL is likely to get a big boost from this vehicle once production restarts at the currently idled Chennai #2 in Tamil Nadu. Chinese build is at Beijing #2. Hyundai will switch its St Petersburg manufacturing base over to the new model later in 2020. The ix25/Creta will be facelifted in 2023 and replaced in 2026.
The NX4 series Tucson is due out later in 2020. That's for South Korea though: it won't be until 2021 in North America. The big news is that the fifth generation model will be manufactured in the USA for the first time. The Montgommery plant, which had a capacity of 390,000 on three shifts as at the end of 2018, is being expanded to 500,000 for this model and the Santa Cruz, a Tucson-based pick-up. The Tucson should take up some of the capacity freed by falling sales of the Sonata. The Santa Fe, which is also made in Alabama, is expected to have either stable or rising production once the COVID-19 crisis ends.
In July 2019 there were reports in the Czech media claiming that Hyundai would build a PHEV version of this model in the country. The Vision T Plug-in Hybrid SUV Concept, which was revealed at the LA auto show in November 2019, was expected to have had the general outline of the Tucson successor. There might also be a Tucson HEV for some markets. A production life cycle of five-six years is expected, so a facelift is due in 2023 for South Korea and CY2024 in North America.
LX2, the Palisade, is a front- and all-wheel drive SUV. It has eight seats and is aimed mainly at the US market where it is a rival for the Honda Pilot and others in that size class. This 4,981mm long vehicle is closely related to the Telluride, a big SUV for the Kia brand. Unlike that model, the Palisade is made in South Korea. The life cycle should extend into 2026 after a facelift towards the end of 2022.
Cars
The third generation i10 shares a platform and much else besides with the Santro. The world debut of India's Grand i10 Nios took place at an event in August 2019. A month later, the i10 for European countries premiered as the i10 at the Frankfurt motor show. Production commenced in Turkey and India during the fourth quarter of 2019. The previous shape model continues to be built in India (albeit there is a production hiatus just now due to COVID-19) and offered as a cheaper alternative called Grand i10.
In European countries, this 3,675mm long five-door hatchback offers the choice of two petrol engines: 1.0-litre MPi three-cylinder with 67 PS and 96 Nm or 1.2-litre MPi four-cylinder with 84 PS and 118 Nm of torque. The i10 N-Line, a sports version which will be added later in 2020, was revealed at the 2019 Frankfurt motor show. This has its own engine, a 100 PS and 172 Nm 1.0-litre three-cylinder turbo.
Hyundai Motor India announced the name of its i10 sedan in November 2019 and revealed the car itself to the media a few weeks later. This model, the Aura, is the eventual replacement for the Xcent. The older car remains in production, mainly for fleet operators: part of the decision to give the successor a different name was so as not to saddle it with the image of a cheap taxi. The Aura became available in January.
Facelifts for the i10 and Aura are scheduled for the second half of 2022 with the next generations due in 2025.
The second generation of Hyundai Motor's B segment model series for Brazil went on sale there in September 2019 exactly seven years after the arrival of the original. There are three cars and each replaced one of the same name. HB20 ('Hyundai Brasil') is the five-door hatchback, HB20S is the sedan and HB20X is the crossover.
The original HB20, a small five-door hatchback, was the first model to be built at Hyundai's Brazilian plant. The firm's manufacturing base is located in the city of Piracicaba in the state of Sao Paulo. All three cars will be facelifted in 2022 with the third generation is set to be launched in 2026.
While the Verna/Accent/Solaris is available in South Korea, Russia, North America, India and elsewhere (see PLDB), the i20 is the brand's main or alternative sub-Compact/B segment model for large parts of Eurasia. A newly announced model was due to roll off production lines in both Turkey and India from June but July or August now seems more likely. While images were published some weeks ago, the car is yet to make a public debut: that was supposed to happen at the Geneva motor show a month ago.
Europe and India will again be this new generation model's main markets, the latter being the larger of the two. The outgoing i20 was not available in South Korea and that should be the case with the new one too. Engines and other details such as HMC's plans for the life cycle can be found in PLDB.
CN7 (first letter is the size segment and the digit is the generation), the Elantra (Avante in South Korea) was revealed at an event in Hollywood in March. The two main plants announced at that time were Ulsan (Korea) and Montgommery (USA). The lead factory will begin ramping up in October, followed almost simultaneously by the one in Alabama. Production in China will surely be added in 2021. Further details can be found in PLDB (see link below).
MPV
The long overdue next generation Starex is set to be revealed in the second half of this year. The new model is codenamed US4. Eight, nine, 11 or 12-seater minivan variants should again feature in the range, and various alternate names such as H-1, i800 and Grand Starex may again be used in different countries.
Pick-ups
Hyundai and Kia are believed to be co-developing body-on-frame pick-ups. This would be in addition to the Hyundai Santa Cruz, which is a future monocoque architecture pick-up. Both vehicles would be around five metres long, with the ladder-frame vehicle aimed at the likes of the Ford Ranger. FCA has a similar strategy with the FULLBACK and Toro.
Speaking to the media in September 2019 at the Australian market media launch of the Venue SUV, local chief executive JV Lee claimed that a ute for the local market was at that point some years away. He added that neither the chassis type nor country of manufacture had been decided, let alone approved. When pressed, the CEO reportedly stated "2023" as the earliest such a model could appear.
Meanwhile, Hyundai Motor America stated in November last year that US$410m would be spent expanding and adapting the Montgomery plant in Alabama ahead of the Santa Cruz going into production there in 2021. There are many details of the monocoque pick-up in PLDB.
Electric
HMG stated in February that it would be collaborating with Canoo to bring EVs to market for its Hyundai and Kia brands. Other than these vehicles using the Los Angeles-based firm's skateboard architecture, no other specifics were given. it is believed that the first models will be small cars around the size of the Verna/Accent and Pride/Rio/K2. Further details are awaited. The provisional start date for production is 2023 but the vehicles in question could be launched before then.
A different model, this being a "mass market" electric SUV would be locally produced, Seon Seob Kim, the MD and CEO of Hyundai Motor India stated in March. He was speaking to the media at the launch of the second generation Creta. It is not clear if this will be a special EV for India or an adaptation of another, known vehicle, such as the one HMG is developing with Canoo. The Kona EV is available locally so it will not be that one.
"We will introduce the vehicle in the next two years. It will be a made-for-India and made-in-India product, which could be exported to other markets where it fits the requirements," Kim added. The range would be between 200 and 300 km.
NE is the internal code for an electric compact SUV which is due for sales release in early 2021. Kia Motors will also have a model based on the same bespoke architecture, which is called Electric-Global Modular Platform (E-GMP). There should also be a model for Genesis in the early 2020s. E-GMP is different to the Canoo skateboard platform which HMG told the media in February it would be co-developing with the American firm.
The '45' (probably not its name) will have angular lines, as Hyundai stated in September 2019 when revealing its 45 concept at the Frankfurt motor show that this design study heralded the look of the brand's future EVs. There was a totally different take on how a future Hyundai EV might look in the form of the Prophecy (see image), a concept announced in March 2020. This long, curvy car had been due to be revealed at that month's Geneva motor show but that event was cancelled due to the COVID-19 virus.
Hyundai Motor Group announced in May 2019 that Hyundai Motor and Kia Motors had entered into a 'strategic partnership' with Rimac Automobili, the Croatia-based maker of electric supercars and EV components.
According to HMG's statement, "Hyundai Motor Company and Kia Motors Corporation will each invest EUR 64 million and EUR 16 million, respectively, for a total combined investment of EUR 80 million in Rimac. The companies will work closely together to develop prototypes for an electric version of Hyundai Motor's N brand midship sports concept car and a high-performance fuel cell electric vehicle with the intent to bring them to market at a later time".
Hyundai has been rumoured for some time to be considering a low-volume run of an electric or electrified supercar for its N division.
The Hyundai RM19 prototype, a 4,319mm long Veloster-based but mid-engined sports car, was revealed at the LA auto show in November 2019. This was claimed to be a powered by a 390 horsepower 2.0-litre turbo engine.
Details of the many other Hyundai cars including the Santro, Verna, Veloster, Reina, Lafesta, i30, Sonata and Grandeur plus multiple current or yet to be launched HEVs and EVs can be found in PLDB.
Neptune (Hydrogen)
HMG is expected to add a second Hyundai fuel cell model to supplement the Nexo. In June 2018, Hyundai told the media that it would enter into a partnership with Audi AG for hydrogen fuel cell vehicles. Then in September last year, Hyundai heir Chung Euisun told the Korean media that he sees fuel cells as a good match to eventually power self-driving vehicles.
Hyundai has applied to trademark the word Neptune in relation to hydrogen fuel cell vehicles in certain countries, water being the only tailpipe emission from such vehicles. At the moment it isn't known whether Neptune will become an FCEV brand, a sub-brand or a model. The HDC-6 Neptune, a Class 8 heavy truck concept powered by a fuel cell, was announced by Hyundai in October 2019.
Reports for many other manufacturers' future models are grouped in the OEM product strategy summaries section of just-auto.com.
Future product program intelligence
More detail on past, current and forthcoming models can be found in PLDB, the future vehicles database. That includes past, present and future models which were not in the above report.
Following a focus on Genesis, this was the second of three future models reports for Hyundai Motor Group's brands. Next comes the final part, the subject of which is Kia Motors.