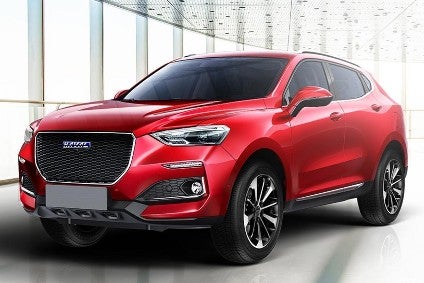 As buyers in China moved away from SUVs during 2018, Great Wall Motor's Haval division, which sells 12 such models, began to suffer more than most. Yet not only is GWM unruffled by the ongoing sales slide, it is ploughing on with investments in multiple future models.
Haval has had mixed results in countries outside China. In theory, it ought to do well in low to medium income countries in Asia as well as in Russia and South America yet the 'Have It All' brand has yet to capture too many hearts. The vehicles are well engineered, dependable and cheap. The issue is brand image or rather the absence of one.
Companies such as SsangYong have an almost identical problem. There again, so did Toyota fifty years ago. Word of mouth takes a long time to get around, especially when there is intense competition. GWM therefore has to play the long game with Haval.
There are signs that its owner wishes to see Haval eventually become a global equal to Jeep, Land Rover and the established 4×4 order, worldwide. To get there quickly, GWM seems willing to spend what it takes. Later this year, a plant in Chongqing with an initial annual capacity of 160,000 vehicles will be opened. The company stated in 2018 that it also wants to build factories in Rizhao and Pinghu, two cities in the country's east. The additional manufacturing locations won't be limited to China either, with Russia the latest country to see a targeted investment.
In January, GWM said it wants to lift its brands' deliveries by 14 per cent to 1,200,000 vehicles this year, the majority of which will of course be Haval vehicles. The company missed its goal in 2018, sales dipping by 1.6 per cent to a still impressive 1,053,039 in a year when the Chinese market declined for the first time since 1990.
H Series
The smallest of a dozen existing Haval crossover-SUVs is the H1. This model is four years old and should be built for another three. It offers the choice of normally aspirated and turbocharged 1.5-litre four cylinder petrol engines.
The larger H2 shares a platform and powertrains with the H1, the market launch of which it preceded by six months. This rival for Honda China's Vezel and HR-V went on sale in July 2014. A facelift was announced in August 2018, its public debut taking place during the following month at the Chengdu motor show. The second generation model should arrive in mid-2021.
There is no H3 (yet). GWM has been building the H4 since March last year yet already it is selling well.
This 4,410mm long crossover is closely linked to the production version of the Wey 02 concept. It was also previewed by the Haval HR-02, a concept revealed at AutoChina in Beijing in 2016 and then by a prototype which appeared at the Guangzhou motor show in November 2017. Chinese market sales commenced last April 2018 after a debut at AutoChina, the bienniel Beijing motor show, during the same month. The H4 should remain in production until 2025 after a facelift during the second half of 2021.
The H5 is easily the oldest Haval model. Nonetheless, it remains popular. This SUV, which originally looked a lot like the former Isuzu Axiom, appeared for the first time at the Beijing show in June 2004. For some years it was sold as the Great Wall Hover in some countries. After two facelifts in the intervening years, it became the Haval H5 in 2010 and there were further refreshes in 2013 and 2015. The replacement will be released later this year.
One of two models to be badged H6 (the other being the H6 Coupe) remains easily the brand's best seller. Last year, the H6 as a model name ended the year in fourth place overall, more than 475,000 examples having been delivered to buyers in China, with only the Wuling Hong Guang, Nissan Sylphy and VW Lavida outselling it.
The second generation of this C/D segment crossover was released in May 2017, initially supplementing the original and wildly successful H6. Interestingly, the 4.6m long replacement model is 40mm shorter than H6 number one. There will be a facelift next year and a successor in 2023 or 2024.
The H6 Coupé is older, having gone on sale during 2015 and therefore expected to undergo some styling changes later in 2019. A more expensive model than the H6, the five-door Coupé is due to be replaced in 2022.
A year after it released the H6 Coupe, GWM added the larger H7. Curiously, while the H7 and H7 L were revealed as prototypes at the Shanghai motor show in April 2015, only the standard wheelbase and five seats model – it is 4.7m long – made it to production. A facelifted H7 was displayed at the 2018 Beijing show exactly two years after its debut at the same event.
There should also be an H7 PHEV to come in 2019. The next H7 would then appear in 2023.
Like the H9, the H8 is not a big seller. With fewer than 8,000 home market deliveries for this model in 2018, GWM seems to be struggling with its plan to expand the Haval brand upwards into higher price and vehicle size classes. The production version of this ladder frame chassis 4×4 went on sale in China in March 2015. This was the first vehicle to be built at Great Wall's Xushui plant in Hebei.
The H8 will be facelifted this year but a direct replacement is by no means guaranteed. Production of the existing model is due to end in 2022. The successor will probably adopt a monocoque platform.
Currently the largest model in the H-vehicles range, the H9 is a 4,856mm long body-on-frame SUV. It can be thought of as a rival for the Toyota Land Cruiser Prado five-door. The production model had its world premiere at the Guangzhou motor show in November 2014 and went on sale in China days later. A V6 engine was added in 2016. No further changes are expected ahead of the arrival of the successor in 2021. This should retain its separate chassis design but become larger, aiming to better compete with models such as the Toyota Land Cruiser and Nissan Patrol.
The current H9 will be the first model for a new factory being erected in Yongchuan (it can also be spelt Yangchuan). The Chongqing province plant is to have annual capacity of 250,000 vehicles. Construction was announced in April 2018 and the first H9 is due to roll off the line later this quarter. Curiously, this was announced by the Australian importer rather than via the firm's China-based English language media portal.
M Series & F Series
The M6 is a curious model in so much as it remains the only one to have an M in its name. This 4,649mm long crossover was launched in China 18 months ago. It is a little longer than the H6 with which it shares both a platform and an identical interior. The only engine is a 1.5-litre four-cylinder petrol unit. The M6 hasn't sold too well so it's unlikely to have a direct replacement. Expect production to cease in 2022.
The two F models have proved to be far more in demand, especially the F7. Great Wall created this model by slightly altering the lines of the Wey VV6. The F7 is positioned above the F5 and also between the H6 and H6 Coupe. It was revealed at the Moscow motor show in August 2018, two days ahead of it then being exhibited at the Chengdu motor show.
There are conflicting reports over which model or models will be built at GWM's Russian plant, with the F7, H7 and H8 all named. Ground was broken in September 2015. The first vehicles are due to roll off the line at the Tula factory in March. Initial annual volume has been set at 150,000 vehicles/annum but the plant is expected to take some years to reach that level. Haval might have more than doubled its local market deliveries in 2018 but the total still only came in at 3,213 vehicles, placing it in 35th position.
The F5 is another model which was created by slightly modifying a Wey model, in this case the VV5. It turned up as a world debut in pre-production form at the Beijing motor show in April 2018. A 4,470mm long five-door crossover, the F5 went on sale in China four months ago. There should be a facelift in 2022 and a successor in 2025.
Recent reports for many other manufacturers' future models are grouped in the OEM product strategy summaries section of just-auto.com.
Future product program intelligence
More detail on past, current and forthcoming models can be found in PLDB, the future vehicles database which is part of QUBE.
This was the second of two reports covering current and future passenger vehicles made by Great Wall Motor. The first looked at the Great Wall, Ora and Wey brands.
The next OEM to be featured will be Fiat Chrysler Automobiles.