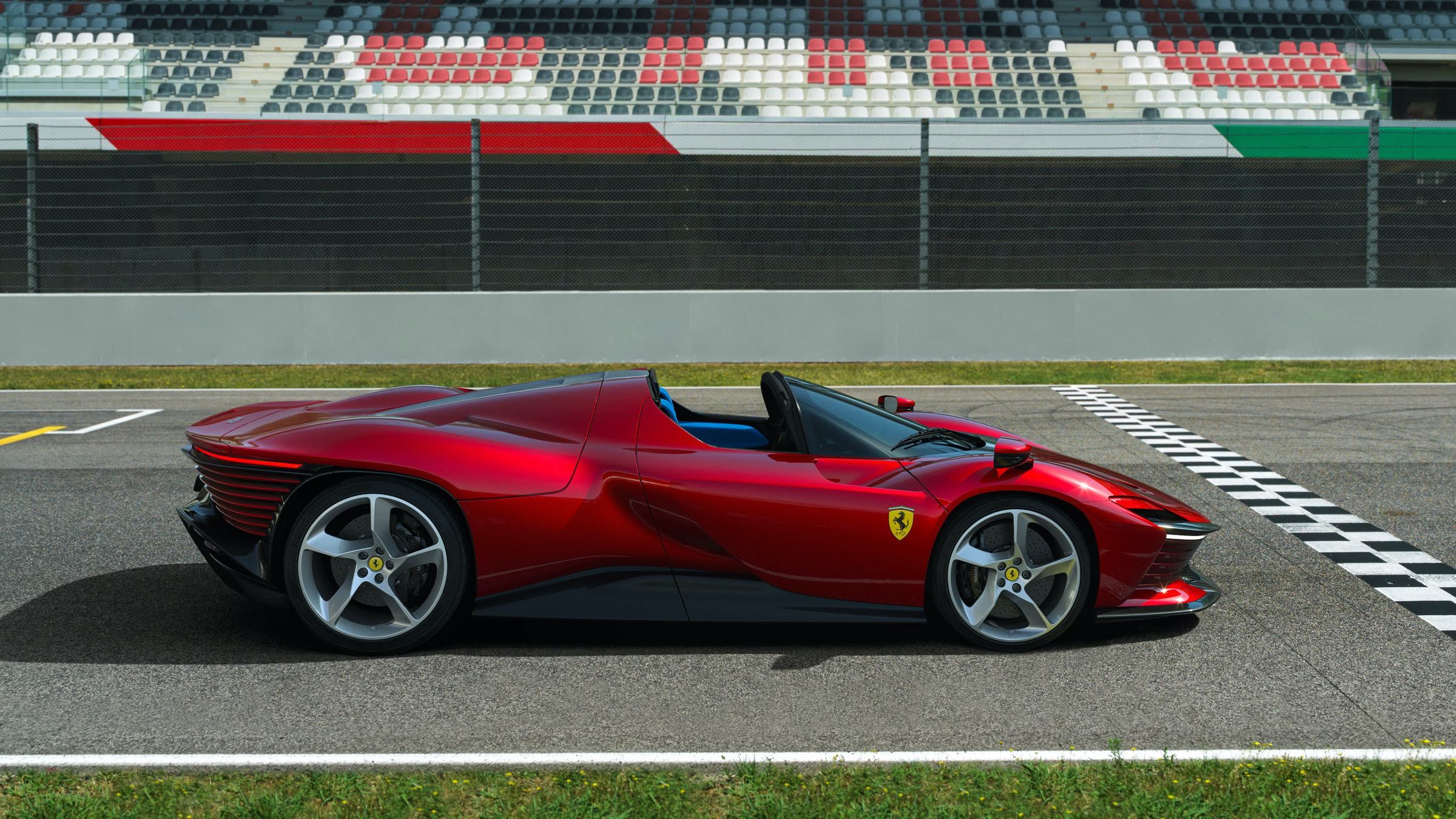 The challenges for Ferrari N.V.'s latest CEO are many. Benedetto Vigna, who joined the company six months ago, is due to reveal a new strategy in June.
The big shift will be into electric vehicles, something which appears to threaten Ferrari's very being. Not just in cars either, as the marque's image is also intrinsically linked to Formula 1, though the '20s so far haven't exactly been glory years.
Hybrids have already appeared and buyers have responded with enthusiasm, discovering that electrification doesn't have to mean the end of Ferrari's soul-stirring combustion engines. And yet these will eventually disappear.
The second half of this decade will be critical for the firm as it steadily brings in vehicles which rely on energy stored in batteries rather than a petrol tank. Minimising an inherent weight penalty could then become a major issue for Ferrari's own engineers as well as those of its suppliers.
Covering up the issue of mass by having huge packs is what the likes of Porsche, Pininfarina, Rimac and others are doing. Like these companies, the Italian OEM will be pushing hard for more advanced, lighter tech in a next generation of cells.
Fortunately, Ferrari's customer base shows seemingly never ending enthusiasm for sky-high prices, something which needs to be carefully nurtured as the latest new ICE-models are arriving. For these cars (and imminent SUVs) will be how the development and manufacturing costs of the super-fast and advanced EVs of tomorrow are funded.
Petrol, PHEV and electric cars – what's coming when?
Ferrari announced the model name of its F171 project in June last year, along with various details, revealing images at the same time. For several reasons, it took until January for the first examples to be manufactured.
The 296 GTB, a plug-in hybrid, is the company's first series production mid-engined model to be powered by a turbocharged V6. The turbos are positioned inside the 120° 2,992 cc engine's cylinder heads.
A motor produces 122 kW (166 PS) and when combined with the engine's power, the total is 610 kW (829 PS) plus 740 Nm of torque. Drive is to the rear axle via an eight-speed dual clutch gearbox.
Battery capacity is 7.4 kWh, the maximum electric-only range is 26 km (16 miles), top speed in EV mode is 135 km/h (84 mph), 0-62 mph takes a claimed 2.9 seconds and v-max is said to be 332 km/h (206 mph).
Home market pricing for this 4,565 mm long F8 Tributo replacement starts at €269,000 or €302,000 (£259,000) with the Assetto Fiorano pack.
A 296 GTS (targa or convertible) should follow in 2023. Major facelifts and new names for both are likely to take place in 2027 with electric successors arriving in 2032 and 2033.
The Daytona SP3 is another new car due on sale either later this year or during the first half of 2023. Following on from the Monza SP1 and Monza SP2, Ferrari announced this model for its so-called 'Icona' series in November 2021.
The two Monza supercars, which had the most powerful road car engine in Ferrari's history (a 603 kW/810 cv 6,496 cc V12), were the first for the Icona line.
The SP3 has power and torque outputs of 618 kW (840 cv) and 697 Nm. The 6,496 cc engine is redlined at 9,500 rpm. Drive goes to the rear wheels only via a seven-speed dual clutch transmission.
Ferrari chose the 812 Competizione's F140HB 65° V12 as its starting point, but relocated it to the mid-rear position. The Daytona SP3's F140HC engine is also naturally aspirated.
The company says the 4,686 mm long targa-top supercar is its most aerodynamic yet, some of that thanks to being only 1,142 mm high. Dry weight is a stated 1,485 kg thanks in part to a chassis built entirely from composites.
A production run of an eventual 599 examples should take around two years to complete. Of these, each of which was claimed to have been sold almost immediately after the car's announcement, 499 were allocated to Monza SP1 and Monza SP2 owners.
A fourth Icona model – which will have an SP4 suffix – is expected to be announced in 2023 or 2024.
SUVs – one, two or three?
Ferrari has never explained why its first SUV will be so late to the market. Only McLaren has held out longer against launching such a vehicle while other supercar makers have thrilled to earning the big profits which such models make.
Addressing shareholders in April 2021, Ferrari's chairman John Elkann stated that the Purosangue (that may not necessarily be the name) would be arriving in 2022. Recent reports claim however that while build is set to start in November or December, the first deliveries may not happen until 2023.
Images of what appeared to be pre-production examples appeared on the web in February. The five-door SUV should be launched with a V12 engine with a hybrid V8 to be added in 2024.
Two electric SUVs are expected to follow the arrival of the Purosangue in 2025 and 2027. They will reportedly share its platform. Codenames are F244 and F245. More news about these and other forthcoming vehicles may be revealed when the company's next strategic plan is presented to the media. That's due to happen in mid-June.
Reports for many other manufacturers' future models are grouped in the OEM product strategy summaries section of Just Auto.
Future platform intelligence
More detail on past, current and forthcoming models can be found in PLDB, the future vehicles database which is part of GlobalData's Automotive Intelligence Center. That includes Ferraris not featured in this report.
The next report will examine SsangYong.