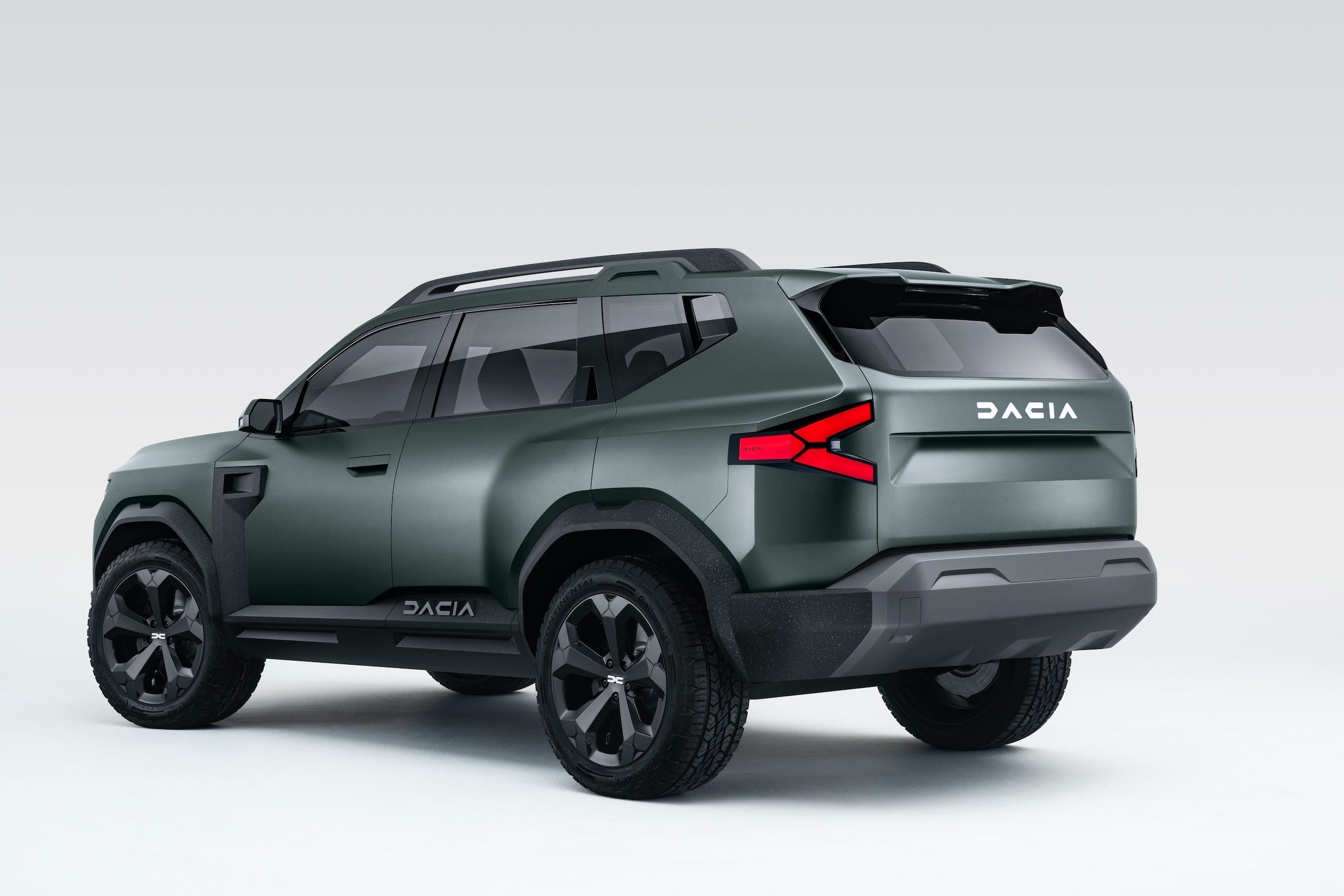 One of the best performing brands in Europe is Dacia. Its latest achievement is pushing Citroen down to fourth in France while setting a new sales record in June. The Romanian make also took more than 10 per cent of the French market for the first time last month.
What's driving this newfound success? In the French market and elsewhere, it's the affordability (and availability) of the Sandero, along with the evergreen Duster and the new Jogger.
Europe-wide sales rise
In the first half of 2022, registrations for all markets totalled 277,885 units with the Sandero the best selling model (close to 112,000) followed by the Duster (99,000), Jogger (21,700) and SPRING (20,000). The Logan, sold in selected markets such as Romania and Morocco, makes up the balance.
One of the most fascinating things about the return and rise of Dacia is a relative lack of electrification, Renault Group having decided to keep things simple when it comes to powertrains.
It seems there are a lot of customers who just want an affordable ICE car, although the Spring, a low-price EV imported from China, continues to meet with a modest level of success.
This report looks at certain future vehicles while also providing an update on Lada and the Russian market.
Cars and SUVs
Rolled out around 18 months ago, the third generation Logan sells well in many parts of Europe's east. In May 2021, Renault introduced the Taliant, a modified Logan sedan for the Turkish market which replaced the Symbol. Unlike the Dacia, the Taliant has tail lamps and C-shaped headlights which are very similar to other Renaults.
There are no mild hybrid, hybrid or diesel variants, all cars being powered by 1.0-litre three-cylinder engines: TCe 65 (65 PS naturally aspirated) with five-speed manual transmission, TCe 90 (90 PS turbo) with six-speed manual or CVT, or TCe 100 Eco-G (100 PS turbo) petrol-LPG with six-speed manual. This has a 50 litre gas tank in the spare tyre well. Combined with a petrol tank of the same capacity, this allows a claimed combined range of more than 1,300 km.
The Dacias went on sale from the end of 2020. They are manufactured in Romania (Pitesti) and Morocco (Tangier and Casablanca) with the Taliant built in Turkey (Bursa).
In July 2019, the Brazilian-built Renault Logan (and Sandero) had another facelift. That likely means that these previous generation cars will remain in production until the second half of 2022 before being replaced by equivalents of the new shape Dacias. In Europe, the Logan should be facelifted in 2024 and replaced at the end of 2028.
For details of the Sandero, click on the link to PLDB at the end of this report.
The Jogger, which is the latest addition to the range, can be ordered in five- or seven-seat form. As well as serving as a replacement for the Logan MCV, Lodgy and Dokker, it is more or less a lengthened (4,547 mm) estate version of the Sandero/Stepway.
Revealed at the Munich IAA motor show in September 2021, the Jogger is mainly for Europe, Israel and Turkey so it is both a Dacia and a Renault. Customer orders commenced in March 2022. Original plans called for the next generation of Lada's Universal model to be very closely based on the Jogger but that won't now happen (see below).
As is its habit, Renault Group has not stated the capacities of the two engines but each is a 1.0-litre, three-cylinder turbo, instead calling them only a "brand-new TCe 110 petrol engine" and an "ECO-G 100". The latter runs on petrol or LPG and the former is the same but with dual-fuel capablity. Power is close to 110 and 100 PS respectively. The sole transmission is a six-speed manual gearbox.
Unlike many rivals, weight starts at a low 1,200 kg. There is also far less standard equipment than on most other models in the segment, helping Renault Group to make the Jogger profitable. Examples include steel wheels styled to resemble alloy rims.
There are no official details yet but a Jogger Hybrid is due for launch in 2023. It might be a series hybrid like the Clio E-Tech Hybrid. The powertrain of this model, which also uses the CMF-B architecture, includes a 140 PS 1.6-litre engine and two small motors. One of the two is a starter-generator and this is connected to the gearbox, while the electrics are 12 V not 48 V.
We should expect an eight-year life cycle for the Jogger, meaning a facelift in early 2026.
Due to it having had yet another facelift (announced in June 2021), the aged Duster – it dates to early 2010 – seems unlikely to be replaced until late 2023 or early 2024.
There will likely be a Duster hybrid and/or Duster plug-in hybrid as part of the next generation. There have also been reports that a 'Grand Duster', i.e. a longer variant will be part of the line-up but that might instead refer to the Bigster.
The Bigster, expected to be around the same size as the former Lodgy, will offer seating for up to seven and be powered by petrol and petrol-electric hybrid powertrains. The architecture is the R-N-M Alliance's CMF-B and drive should be sent to the front axle only.
There was a mini-preview in January 2021, in the form of the Bigster concept. Renault Group won't add this SUV to Dacia's line-up until either 2024 or 2025.
Lada
Renault Group's logical move to effectively merge Dacia (including certain twinned Renaults for markets outside Europe) and Lada models has come unstuck due to the company's exit from Russia.
The French state-controlled OEM stated on 16 May that it would transfer its 67.79 per cent controlling interest in AvtoVAZ to the NAMI research institute, thus ending the planned twinning of Dacias and Ladas. Further, Renault Group stated an intention to sell 100 per cent of Renault Russia to the city of Moscow. However, as part of these agreements, the French firm is able to buy back its former holdings within six years.
Where does all this leave Lada? In short, not in a very good place. The Russian passenger vehicle market is in freefall, June sales plummeting by 82 per cent to fewer than 28,000 vehicles. Lada remains market leader with a 27 per cent share, although that equalled only 7,484 cars and SUVs during the most recent month.
Reports for many other manufacturers' future models are grouped in the OEM product strategy summaries section of Just Auto.
Future platform intelligence
More detail on past, current and forthcoming models can be found in PLDB, the future vehicles database which is part of GlobalData's Automotive Intelligence Center.
This report is the third in a series for the Renault-Nissan Alliance's divisions and brands. First came a feature on Renault, followed by Alpine. Next will be Mitsubishi Motors, then Infiniti, Venucia and Nissan.