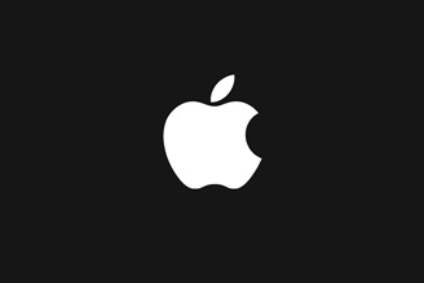 The news that Apple's Project Titan, the on then off again project for an Icar, was back on again has brought much discussion in the industry. Adapting the old adage, often applied to ownership of football clubs, that to be a millionaire owner you need to start with a billion could be applied to the automotive industry. Plenty have tried to enter the most capital intensive of industries in the past only to retreat with tails between legs.
However, the winds of change are blowing in the automotive sector and the business is changing like never before. Afterall, an upstart manufacturer is currently the most valuable automotive OEM, a state of affairs that would have been seen as inconceivable a few years ago. The winds of change mean that to be successful in the sector requires competencies that Apple has proved to be particularly adept at in the past few years.
Vehicles are increasingly 'software on wheels' – a glance at GlobalData's Thematic Scorecards for OEMs shows that half of the factors seen as most important for long-term success in vehicle manufacture are related to software themes and alone account for 55% of total weighting. The other important themes also see Apple well-placed. It's got great brand equity in both India and China, while in the latter it's also got deep knowledge of managing supply chains and manufacturing. If Apple is to enter the vehicle fray it's likely to do it without committing to its own capacity – it's rumoured it will sub-contract manufacture of its vehicle (Magna-Steyr and Foxconn look candidates here) – so won't suffer the drag on profitability that is overcapacity that stymies so many of the established players in the market. Indeed, it's not inconceivable that if Apple were added to the Automotive OEM scorecard it would sit near the top of the pile alongside BYD and Tesla.
One significant factor touted behind Apple's rumoured 2024 entry into the vehicle market is a breakthrough battery technology called Monocell.
One significant factor touted behind Apple's rumoured 2024 entry into the vehicle market is a breakthrough battery technology called Monocell. As could be decoded from the name, the technology apparently does away with current EV practice of arranging battery cells in modular pouches or prisms. Presumably the design does away with redundant space and allows for greater power density and capacity. However, a rearrangement of the battery cells is probably not enough to justify the 'breakthrough' moniker. GlobalData considers it possible that Apple's tech also incorporates solid-state lithium-ion technology.
Adding further substance to this angle is news earlier in the year that Foxconn, a long-time collaborator with Apple for manufacture of iPhones and iPads, had developed an open-source electric vehicle platform that uses solid-state battery technology. Apple's not believed to have developed its own proprietary battery technology – a quick search of GlobalData's patents database reveals that Apple's activity in this area is limited to patents for charging systems and thermal management – so it's possible that Apple will be partnering with Foxconn. Foxconn itself is understood to have tapped both CATL, the leading lithium-ion battery manufacturer, and SES a solid-state battery start-up for its solid-state technology.
While Apple's not been especially active in taking out patents in battery technology it has been busy in other pertinent fields. Its patent activity in connected cars and autonomous vehicles stretches back to 2010, with designs for V2X communication, autonomous vehicle decision control and autonomous navigation among many others.
Historically, Apple's not always been first to the market with an innovative product. The iPod was not the first MP3 player, the iPhone not the first touchscreen mobile nor the iPad the first tablet. Where Apple excels is in product design and system integration, both of the technology ecosystem and the supply chain. This puts Apple in a strong position to succeed with an iCar. After all, the traditional automotive OEM's strengths have always been in design and supply chain management. Where they are now scrabbling is to get a handle on, and owning, the integration of the technology ecosystem.
And that's exactly where Apple sits ready to pounce with its iOS ready to plug and play.
This article first appeared in GlobalData's Automotive Intelligence Center.