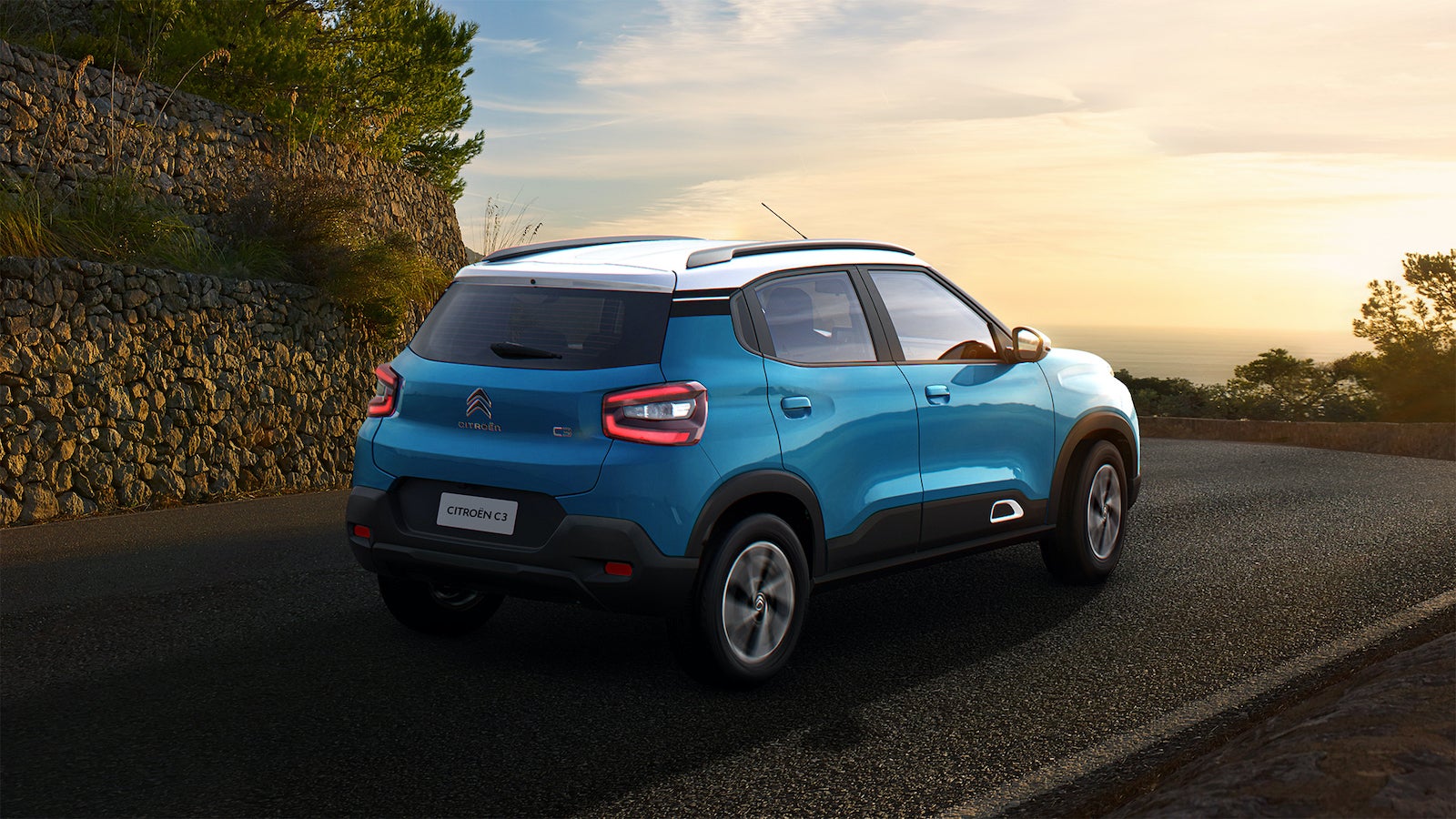 Citroën had a decent 2021, all things considered, ending the year with 3.3 percent of the European market. That translated to 445,650 passenger vehicle deliveries. Staying a mid-sized brand in this region with an emphasis on EVs and higher margins will remain the focus.
If the home region is recovering thanks in the main to new vehicles being eagerly accepted by buyers, China remains a big issue. That's despite the spin from the top of Stellantis that 2021 saw a recovery. This claim needs to be seen in the context of many years of steep decline under PSA. Not that the former FCA did any better, a near-identical policy of under-investment being mainly to blame.
Stellantis still has not explained how it intends to make this brand and others a success in the PRC, presuming that the existing ones will continue there. Fiat is gone, Citroën and Peugeot have long been reduced to niche player status, Opel is supposed to be returning and as is the case in Europe, DS may take five to ten more years to gain any traction, if it ever does.
Citroën, once strong in many markets – the collapse in China followed huge success there – is being pushed by its parent company to try a strategy of old-tech and therefore low-cost cars in certain markets. This has already failed in the PRC but Stellantis is hoping that it might work in South America and, in a soon-to-commence fresh start, in India too.
Might the best way of rebooting this once much-admired marque be to abolish DS and allow Citroën to cover segments from the basic and quirky (Ami) all the way up to sub-luxury with a series of beautiful hatchbacks and SUVs? That would surely be worth a try. After all, nobody knows what a DS is but the fabulous history of Citroën is being almost completely unexploited.
Global model highlights: now and next
The brand might need a lot of luck as it prepares to launch a special C3 for India and Brazil. In fact, the little car might do well in South America where the brand's name is well recognised. Yet the idea of using outdated platforms and technology which lags that of best-in-segment rivals cars reeks of a low-budget, short-term approach.
Th new hatchback, a different model to the one of the same name available in Europe, isn't on sale as yet, so nobody knows how it might do.
CK Birla Group is about to start manufacturing this special B segment car in India, while Stellantis' own Porto Real complex in Brazil will make a near-identical LHD version. In South America, the five-door hatchback replaces the C3 while India's new entry is aimed at the Maruti Suzuki Swift.
It's taken quite some time to get the project off the ground. The then Groupe PSA announced a deal with New Delhi-based CK Birla Group back in January 2017 for the return of Citroën to the Indian market via a JV.
C3 production is at Hindustan Motors' Thiruvallur plant in Chennai, this plant having formerly assembled Mitsubishi vehicles. Planned production is said to be 30,000 units a year while Porto Real is expected to produce some 70,000 examples per annum.
CC21 (project code) has the new-look front of the latest C4, plus roof bars, wheel-arch extensions and long-travel suspension with 180 mm of ground clearance. The last of these features is especially important for India, where some 40 per cent of the country's 5.5 million kilometres of roads are unsurfaced. There are as yet no details of engines and transmissions but these should become official very soon. And as for the life cycle, we should expect eight years with a facelift in 2026.
Europe's C3 is due to be replaced next year, the existing model having been around since 2016. The platform will be switched to STLA Small which means that for the first time, there can be an EV. We can expect this to be called ë-C3.
An electric version of the C4/C4 Cactus replacement was revealed in June 2020. Whereas the C4 has petrol and diesel engines, the ë-C4 is an EV. All are built at Villaverde.
The powertrain is shared with multiple other Stellantis electric vehicles. It consists of a single motor with outputs of 100 kW (136 PS) and 260 Nm, while the 400 V lithium-ion battery's capacity is 50 kWh. The maximum WLTP range is 350 km (217 miles), top speed is 150 km/h (93 mph) and 0-100 km/h takes a claimed 9.7 seconds.
These 1,525 mm high five-door crossover-hatchbacks are 4,360 mm long and aside from the propulsion systems, they share most components. The ë-C4's boot has a volume of 380 litres. Due to those dimensions as well as its pricing, the ë-C4 can be thought of as a direct rival for the Volkswagen ID.3, Nissan Leaf, Hyundai Ioniq, Kia Niro EV and others.
Facelifts for the C4 and ë-C4 should take place in the third quarter of 2024 with the latter's successor being due in July 2027.
A freshening for the C5 Aircross was announced during January although this will have been some six months before cars become available. That timing also means that the next generation should arrive in the third quarter of 2025.
The brand's newest model is called C5 X. This 4,805 mm long fastback-estate, revealed in April 2021, became available from the fourth quarter of last year, production having started in September.
This model is built solely in China. Exports to Europe commenced in late 2021 with the first examples delivered to customers in France from early 2022. The mid-life facelift is due in the fourth quarter of 2025 and the electric-only successor in late 2028. See link to PLDB below for powertrains, including ICE and PHEV alternatives.
The ë-Berlingo, new in September 2021, is scheduled to be given a minor restyle in 2023. That's because the ICE versions of this generation Berlingo date to 2018, although these were discontinued in all European markets at the start of 2022. They continue to be available in selected ones outside the region. The change is part of a new emphasis on Stellantis' electric MPVs, the shift also applying to relevant Opel, Vauxhall and Peugeot models. Next generation models should appear in 2028/2029.
Reports for many other manufacturers' future models are grouped in the OEM product strategy summaries section of Just Auto.
Future platform intelligence
More detail on past, current and forthcoming models can be found in PLDB, the future vehicles database which is part of GlobalData's Automotive Intelligence Center. That includes Citroën passenger vehicles not featured in this report.
The final two instalments in the focus on Stellantis future models will look at DS, then Opel and Vauxhall. Previously published articles for related brands include Fiat, Abarth and Lancia; Chrysler, Dodge and Ram; Alfa Romeo; Maserati; Jeep; and Peugeot.
Vehicle List
Search:
Not discontinued:
Search NA Name only:
Order results by:
Title
Group
Make
NA Name
Project Code
Wheelbase
Plants
Platform
Next Action
Last Updated
Citroën
Vehicle List
Search:
Not discontinued:
Search NA Name only:
Order results by:
Title
Group
Make
NA Name
Project Code
Wheelbase
Plants
Platform
Next Action
Last Updated
Citroën