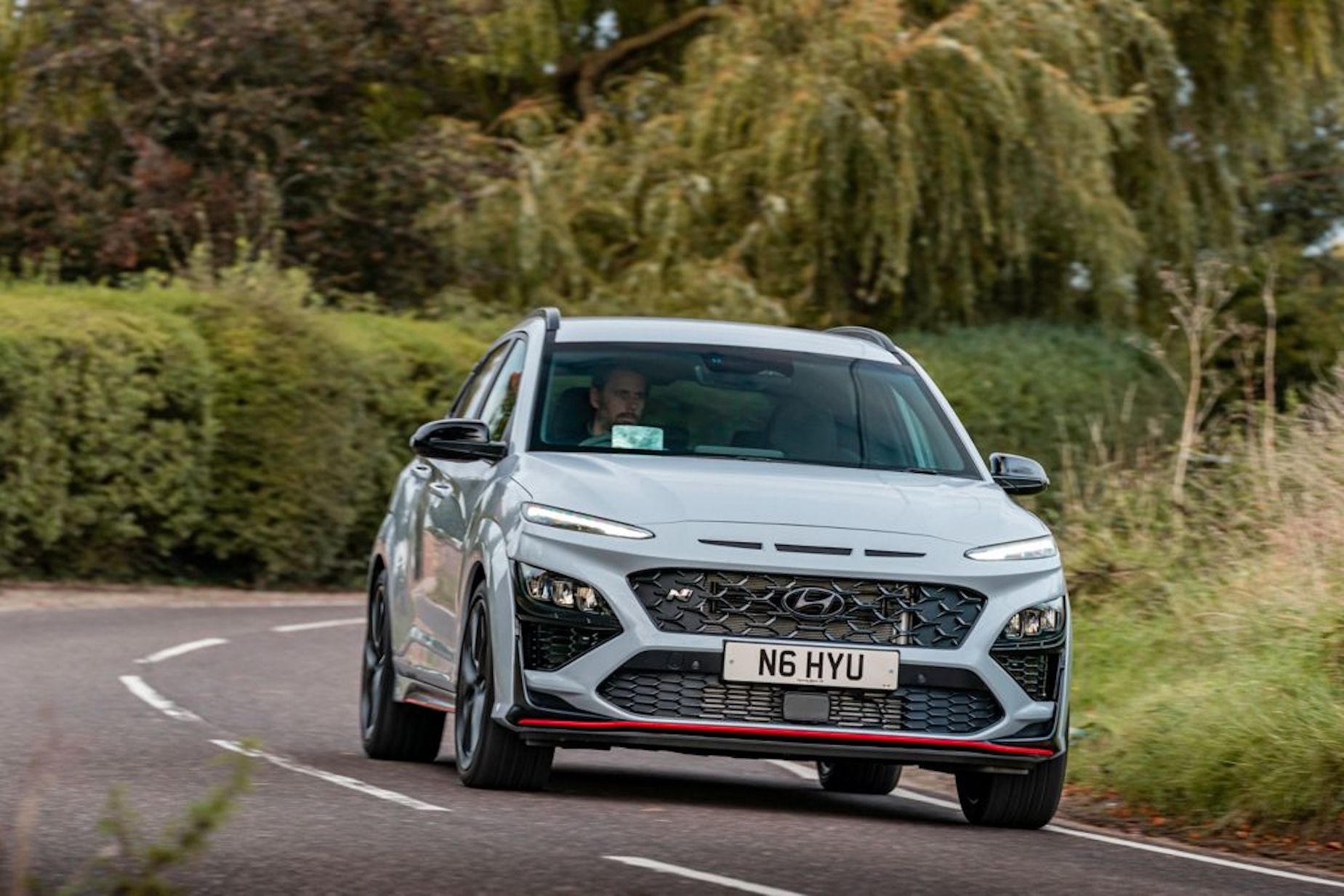 Domestic sales by South Korea's five main automakers combined rebounded 24% to 113,656 units in September 2022 from 91,790 units a year earlier, according to preliminary wholesale data released individually by the companies.
The data did not include sales by low volume commercial vehicle manufacturers such as Tata Daewoo and Edison Motors as well as sales of imported vehicles which will be covered by a separate report later.
The domestic vehicle market in September rebounded strongly from weak year earlier sales, helped by an easing of supply chain bottlenecks for all brands. The central bank has raised interest rates on several occasions over the last year in steps to 2.5% to help slow inflation, resulting in a steady slowdown in economic growth in this period to 2.9% year on year in the second quarter and to 2.6% over the full year.
All brands enjoyed stronger domestic sales last month, with market leader Hyundai reporting a 30% rise to 56,910 units; Kia 12% to 40,009; Renault Korea 5,050 (+15%); Ssangyong 7,675 (+99%) and GM Korea 4,012 units (+4%).
Year to date, combined domestic sales were down 6% at 1,009,767 units from 1,074,821 YTD 2021.
Global sales by the big five automakers, including vehicles produced overseas by Hyundai and Kia, increased 21% to 658,792 units in September from 544,242 units a year earlier, due to surging overseas sales, while cumulative YTD volume was up by just 1% to 5,467,822 from 5,415,267. Overseas sales increased 20% to 545,136 units last month from 453,346 a year earlier and were 3% higher at 4,458,055 units YTD from 4,340,446 units.
Hyundai Motor global sales rebounded 24% to 355,040 units in September from 285,438 a year earlier, reflecting sharply higher domestic and overseas deliveries as supply chain bottlenecks continued to ease. Global sales in the first nine months of the year were down just 1% at 2,901,535 units compared with 2,930,087.
Domestic sales jumped 30% to 56,910 units last month from 43,857 a year earlier, driven by strong demand for SUVs and for the upmarket Genesis brand. Nine month sales were still down 8% at 496,835 from 540,842 units, reflecting sharp decline earlier in the year.
Overseas sales increased 23% to 298,130 units in September from 241,581 units, helped by strong sales in the Americas, Europe and the Asia-Pacific region. Cumulative overseas sales were just slightly higher at 2,404,700 from 2,389,245 unitsm reflecting significant headwinds in the first half of the year including the suspension of operations in Russia and significant supply chain shortages.
Earlier this year, Hyundai forecast an 11% rise in full year global sales to 4,323,000 vehicles, driven by a 13% rise in overseas sales to 3,591,000 units and a slight rise in domestic sales to 732,000 units. In its latest statement the company said it expected the recent rebound to continue in the fourth quarter, helped by a strengthened product line which would include the Ioniq 6 and a new Grandeur sedan by the end of the year.
Kia global sales rose 11% to 249,146 vehicles in September from 224,357 a year earlier, driven by stronger domestic and overseas sales as supply chain bottlenecks continued to ease. YTD, global sales were up 2% at 2,171,274 units from 2,128,410.
Domestic sales rose by 12% to 40,009 units last month from 35,801 a year earlier, driven by strong demand for SUVs such as the Sorento and Sportage, but were still down 2% at 395,300 YTD from 403,348 due to tight component supplies. Overseas sales rose 11% to 209,137 units in September from 188,556, helped by strong demand in key markets such as the US, Europe and India, while YTD volume increased 3% to 1,770,078 from 1,725,062, underpinned by strong demand for the Sportage and Seltos SUVs.
Kia left unchanged its full year global sales forecast of 14% growth to 3.15m vehicles in 2022; 562,000 domestic sales and 2.59m overseas.
GM Korea global sales jumped 78% to 24,422 vehicles in September from 13,750 a year ago, driven mainly by a strong rebound in exports. YTD volume was noneytheless down 6% to 191,452 units from 204,364, with output affected significantly by the global shortage of semiconductors in the first half of the year.
Local sales rose 4% to 4,012 units in September from 3,872 a year earlier but were down 37% at 29,270 YTD from 46,741. The automaker continued to beef up its domestic range of US imports with the recent arrival of the upgraded Equinox and Tahoe SUVs. The company said it would launch GMC in the second half of the year with the Sierra Denali pickup truck set to lead the brand market entry.
Exports doubled to 20,410 units last month from 9,878 units, driven by strong deliveries of the Trailblazer SUV, while YTD volume was up 3% at 162,182 from 157,701 units.
Earlier this year GM Korea announced plans to cease operations at its Bupyeong 2 plant by the end of 2022 with production of the Trax compact SUV and Malibu midsize sedan to end in November. Production will be concentrated at the Bupyeong 1 and Changwon plants which have combined capacity of 500,000 annually on three shifts. They make the Chevy Trailblazer SUV and the Spark mini car respectively. A new crossover is scheduled for production in Changwon later this year.
Renault Korea saw global sales rise 28% to 18,922 units in September from 14,747 units a year earlier, driven by strong domestic and export sales. Overall sales YTD were up 36% at 123,373 from 90,552 units, reflecting mainly strong export growth throughout most of the year.
Domestic sales rose 15% to 5,050 units last month from 4,401 a year earlier but were still down 8% to 39,487 YTD from 42,893 units. Exports soared 34% to 13,872 units in September from 10,346 units a year earlier and were up 76% to 84,253 YTD from 47,749 units, as the company stepped up shipments of Renault branded XM3 and QM6 SUVs to Europe.
In July Renault Korea announced plans to produce its first EV model in 2026 by which time it expects the local EV market to have expanded to 20% of overall vehicle sales, rising further to between 30% and 40% by 2030.
Ssangyong Motor global sales jumped 89% to 11,262 vehicles in September from a depressed 5,950 units a year earlier, reflecting surging domestic and overseas sales. YTD volume was up 30% at 80,188 units from 61,854 units.
Domestic sales doubled to 7,675 units last month from 3,859 a year earlier while YTD deliveries were up 19% at 48,875 from 40,997. The company launched its first BEV SUV in March, the Korando e-Motion, to help strengthen its domestic sales.
Exports jumped 72% to 3,587 units in September from weak year earlier sales of 2,091, while cumulative volume was 50% higher at 31,463 from 21,007.
Earlier this month the company signed a deal to supply Saudi National Automobiles Manufacturing Company with some 170,000 semi-knocked down Rexton SUVs over a period of six years starting in 2023.
The acquisition of a majority stake in Ssangyong by a consortium led by local steel and chemicals company KG Group is scheduled to be completed this month which would remove the automaker from the supervision of the Seoul Bankruptcy Court.
| Brands | Domestic | Overseas | Global |
| --- | --- | --- | --- |
| Hyundai | 56,910 | 298,130 | 355,040 |
| Kia | 40,009 | 209,137 | 249,146 |
| GM Korea | 4,012 | 20,410 | 24,422 |
| Renault Korea | 5,050 | 13,872 | 18,922 |
| Ssangyong | 7,675 | 3,587 | 11,262 |
| Total | 113,656 | 545,136 | 658,792 |