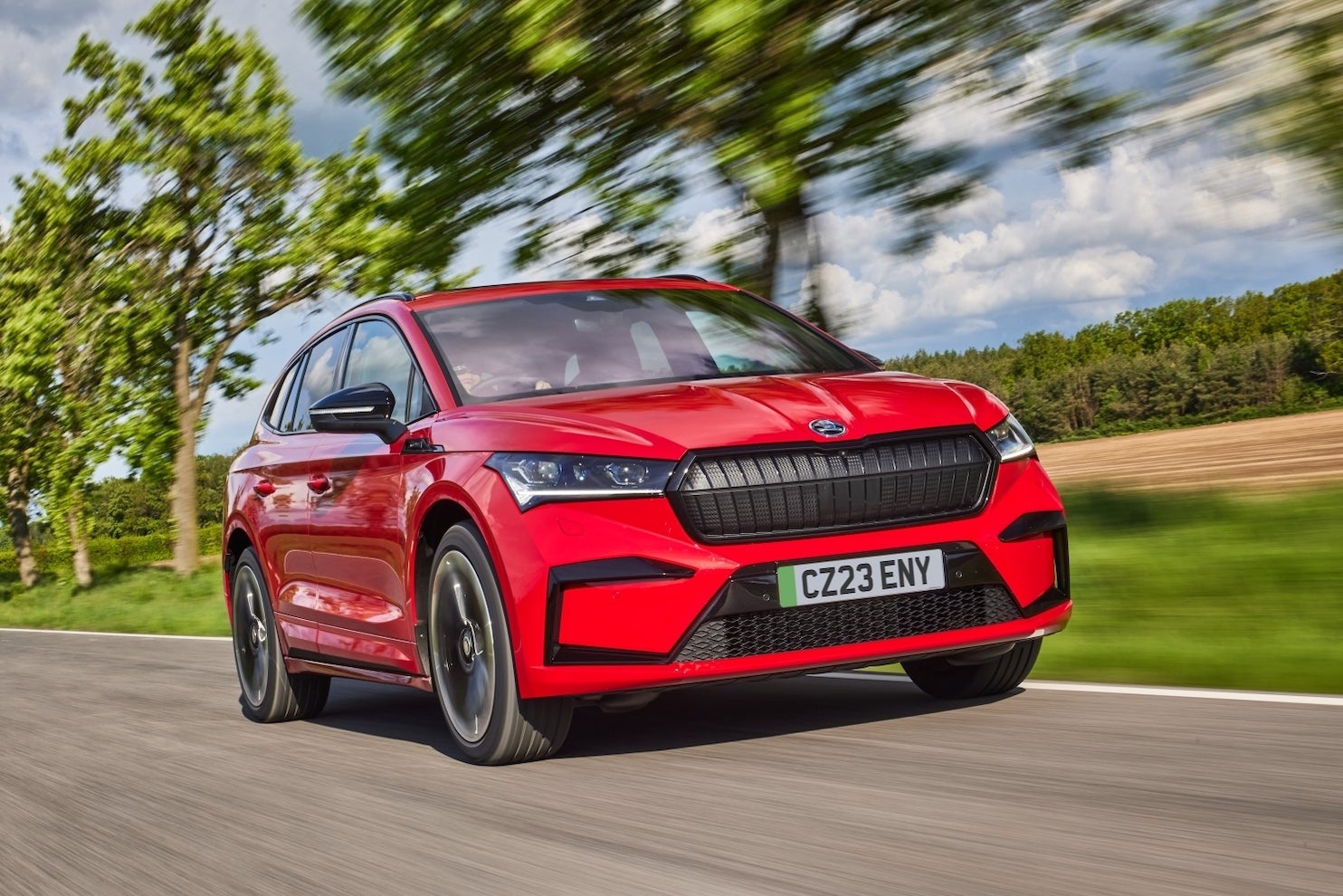 The lustre came off Skoda last year. Long the darling of the Volkswagen Group for its ability to sell ever more vehicles and deliver ever better profits, things didn't go so well in 2022.
Problems in the PRC…
China was and continues to be a source of woe for the company: this isn't even a top fifty brand there any more. February was yet another ghastly month, sales plunging by 49 per cent to just 1,732 locally made models.
Last year Europe wasn't the happiest place for the Czech make either. The chips crisis was the main reason why it ended up a long way behind Audi, the regional sales tally being only 538,623 cars.
…but outselling Audi in Europe
Now however, what had once been normal service has resumed. And that means battling it out with the four rings for the title of being the Volkswagen Group's second best selling division in the home region. In fact, Skoda beat Audi during the first two months, their market shares being 5.6 and 5.5 per cent in EU+EFTA+UK.
One of the main reasons behind the bounce-back has been the UK, and in particular, demand for electrified models, of which the brand offers many. Including its best selling EV, the Enyaq iV.
Crossover or Coupé-Crossover
The brand's first mainstream electric car was joined last year by a curvier alternative called Enyaq Coupé iV. That one is taking a little time to gain sales traction Europe-wide. However as a backlog of orders is worked through, resultant registrations will start to paint a more realistic picture of its real performance.
Even with all the difficulties endured in 2022, Skoda still managed to sell 47,475 units of the Enyaq iV (plus 2,430 Coupés). Not a bad result at all, that. And after recently having put many miles on a press tester, I can see why people have been prepared to join a long waiting list to own one.
What's the Czech for Modularer Elektrifizierungsbaukasten?
So what exactly is an Enyaq iV? You could say it's a lot like the Volkswagens ID.4 and ID.5 but really, the Skoda complements rather than competes with those two. One of the main differentiators is a third row of seating.
At launch there was a choice of three lithium-ion battery packs and five stated outputs (not all of these are available in every country):
50 iV: 55 kWh pack, 109 kW (148 PS) & 220 Nm (162 lb ft) rear-mounted motor, RWD, 0-100 km/h in 11.4 seconds, 340 km (211 miles) WLTP range
60 iV: 62 kWh pack, 132 kW (179 PS) & 310 Nm (229 lb ft) rear-mounted motor, RWD, 0-100 km/h in 8.7 seconds, 390 km (242 miles) WLTP range
80 iV: 82 kWh pack, 150 kW (204 PS) & 310 Nm (229 lb ft) rear-mounted motor, RWD, 0-100 km/h in 8.5 seconds, 510 km (317 miles) WLTP range
80x iV: 82 kWh pack, 195 kW (265 PS) & 425 Nm (313 lb ft), front- & rear-mounted motors, AWD, 0-100 km/h in 6.9 seconds, 460 km (286 miles) WLTP range
RS iV: 82 kWh pack, 225 kW (306 PS) & 460 Nm (339 lb ft ), front- & rear-mounted motors, AWD, 0-100 km/h in 6.2 seconds, 460 km (286 miles) WLTP range
RS iV: relaunched in October 2022 with power falling to 220 kW (torque remains at 460 Nm) 
Top speeds for the 50, 60, 80 and 80x are 160 km/h and 180 km/h for the RS (vRS in the UK market).
Almost 300 miles of range?
The test model came in 82 kWh (but 77 kWh net) 80 form, and that means an indicated 294 miles available from a full charge. Due to cold weather, that was really only 235 miles but I didn't find it too much of an issue. You can activate the seat and steering wheel heating and not lose much range either.
Due to a queue at a bank of chargers on one drive, the last part of the journey saw me decide to press on. That meant sitting behind HGVs on the M5 at 56 mph, arriving home with 33 miles or a stated 11 per cent remaining. The recharge alert is activated at 20 per cent, incidentally.
The family will be happy
Motorways are a good real world test of any EV and the Enyaq is a quiet, relaxing companion (as long as you have a lot of charge remaining). Everybody on board has great views out from the big glass areas, and what a bonus for any electric vehicle to have a back window wash and wipe. Skoda should be applauded for specifying this: a boon in mucky weather.
If you're not keen on the steering wheel 'Assist' (wrenching) which features in (afflicts) so many Volkswagen Group models, then that might put you off the Enyaq. And deactivating it is a multi-presses process which cancels the moment the car is switched off. Still, this is about the only major annoyance and not everybody hates it either.
Conclusion
Provided 220-250 miles is enough range, and for most of us, that tends to be, the Enyaq IV makes a convincing case for medium sized electric SUVs. Bargain-priced, like Skodas of not too long ago it certainly isn't. But then name an EV which is. So on balance, this capacious, easy to live with vehicle makes a great family car. And a cogent case for the decision to mandate a plug-in future for the Czech brand.
Enyaq iV pricing starts at GBP38,790 with the test vehicle costing GBP42,350
Registrations for China provided by Best Selling Car Blog, for Europe by ACEA, and Dataforce for Europe by model.