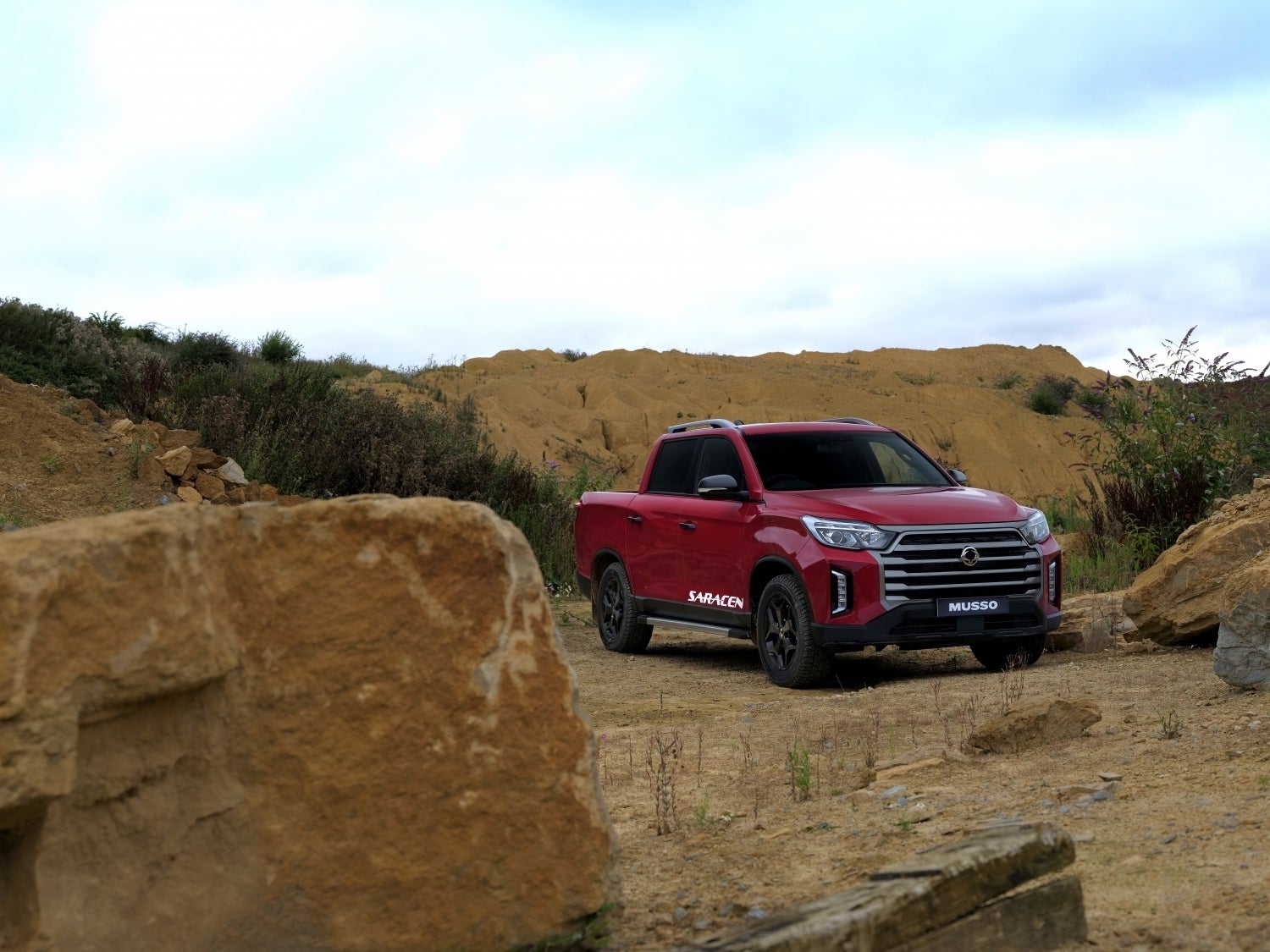 It might be one of the smallest brands in the British market but SsangYong has a strong following amongst customers who prioritise value for money and dependability. These people might have owned vehicles made by the big names such as Ford and Volkswagen in the past.
As MG continues to prove, constant expansion of a retail network with a good geographic spread, word of mouth endorsement and cars with the latest technology at fair prices can really add up for challenger brands.
SsangYong is nowhere near the size of SAIC's super-successful MG, although it certainly did well in 2021 – not something that many brands can say.
Sales rise above 2,000 vehicles in '21
Volume of 1,525 passenger vehicles was a 2.5 per cent improvement on the 1,488 registrations of 2020. Encouragingly, the December total of 93 units was a 43 per cent gain on December '20. Also, there's more.
Last month's light commercial tally was 88 vehicles, a year-on-year rise of 283 per cent with 570 SsangYongs classified as LCVs representing a 40 percent surge for CY2021 compared to 2020. A combined 2,095 PVs and LCVs is an excellent result considering everything that happened last year.
Four-model line-up with an EV to come
The range of vehicles consists of the Tivoli and Korando unibody SUVs, with an electric version of the latter launching soon, plus the separate chassis Rexton 4×4 and its related pick-up derivative, the Musso.
The UK importer keeps it simple when it comes to trim levels, these being EX, Rebel and Saracen, with the top-grade Musso Rhino reserved for a sole long-wheelbase body variant.
Only the base pick-up is available with manual transmission, all others coming with an Aisin six-speed torque converter automatic.
A 2,157 cc four-cylinder diesel is standard for the British market and this produces 133 kW (180 PS) along with 420 Nm (310 lb ft) of torque.
Four-wheel drive activation is via a dial on the central console: to engage the front axle it's as simple as selecting either High or Low range. An indicator light then appears in the gauge cluster. Switching the Musso to either of the two 4×4 modes can be done either at rest or on the move.
Economy and performance
Perhaps it's the kerb weight of 2,155 kg, the high stance, all that space for air to be trapped under the wheel-arches and a not especially aerodynamic shape (compared to so many of the latest electric sedans, at least) but for a diesel, economy isn't anything special. At least the tank holds 75 litres so refills don't need to be too often.
The Combined average is 29.4 mpg (WLTP) and CO2 is 250g/km. Top speeds vary between 107 and 121 mph (the base manual is fastest).
Big on the outside, same inside
The standard wheelbase trucks are 5,095 mm long which makes them somewhat handier than many other pick-ups such as the Ranger or Hilux which, like the Rhino, are around the 5.4 m mark. Parking an SWB Musso is simple, even if it usually extends beyond the length of the average British parking space (and sometimes, garage). Width-wise, it's OK though.
SsangYong has done a great job with the interior, specifying a full four-door body for all variants, which means a true abundance of space in all directions. The window line is low too and the floor in the back is flat, so the feel of the whole interior is roominess for each of up to five occupants.
Quality is first rate, the plastics are mostly all soft to the touch, the screen is large, while HVAC functions are done via physical controls. And unlike for example Ford with the far pricier Mustang, SsangYong switched the hand brake's position for RHD: a thoughtful touch.
Big on value too
I mentioned value for money and to be specific, the list of what you get, even on the base EX includes Hill Descent Control, dual and side airbags upfront plus curtain ones front and rear, electrically folding and heated mirrors, screen heating where the wipers park, rain-sensing wipers and a 12V outlet in the load bay.
Jump up two trims to the Saracen, which was the one I tested, and there's parking sensors at both ends, a reversing camera, heating for the steering wheel and all seats plus electric adjustment for the front ones, roof rails, side steps and 18-inch wheels.
Driving
In common with all its rivals, the Musso isn't quite the last word in on-road sophistication; how could it be with no air suspension and steering that's geared to minimise kick-back off-road?
On the bitumen, aside from having a large turning circle and a sometimes jittery ride (passengers in the back and and a load in the tray improve things), it's mostly a really good drive. There isn't much lean and even on wet surfaces, you don't need to engage 4×4 that often.
Summary
It isn't hard to see why word seems to be spreading about the Musso's talents, this translating into sales momentum. For what you pay, it offers a strong alternative to the big brand names in the pick-up class.
Ready for more growth
Having picked up 14 former Mitsubishi dealerships in 2021, SsangYong Motors UK now has 65 retail outlets in England, Wales, Scotland and Northern Ireland. David Rose, the compant's head of Franchising, stated on 5 January that he anticipates an increase to a 75 strong network by mid-2022.
Musso pricing starts at GBP22,355 (GBP26,760 including VAT), stretching to GBP30,355 (GBP36,360).