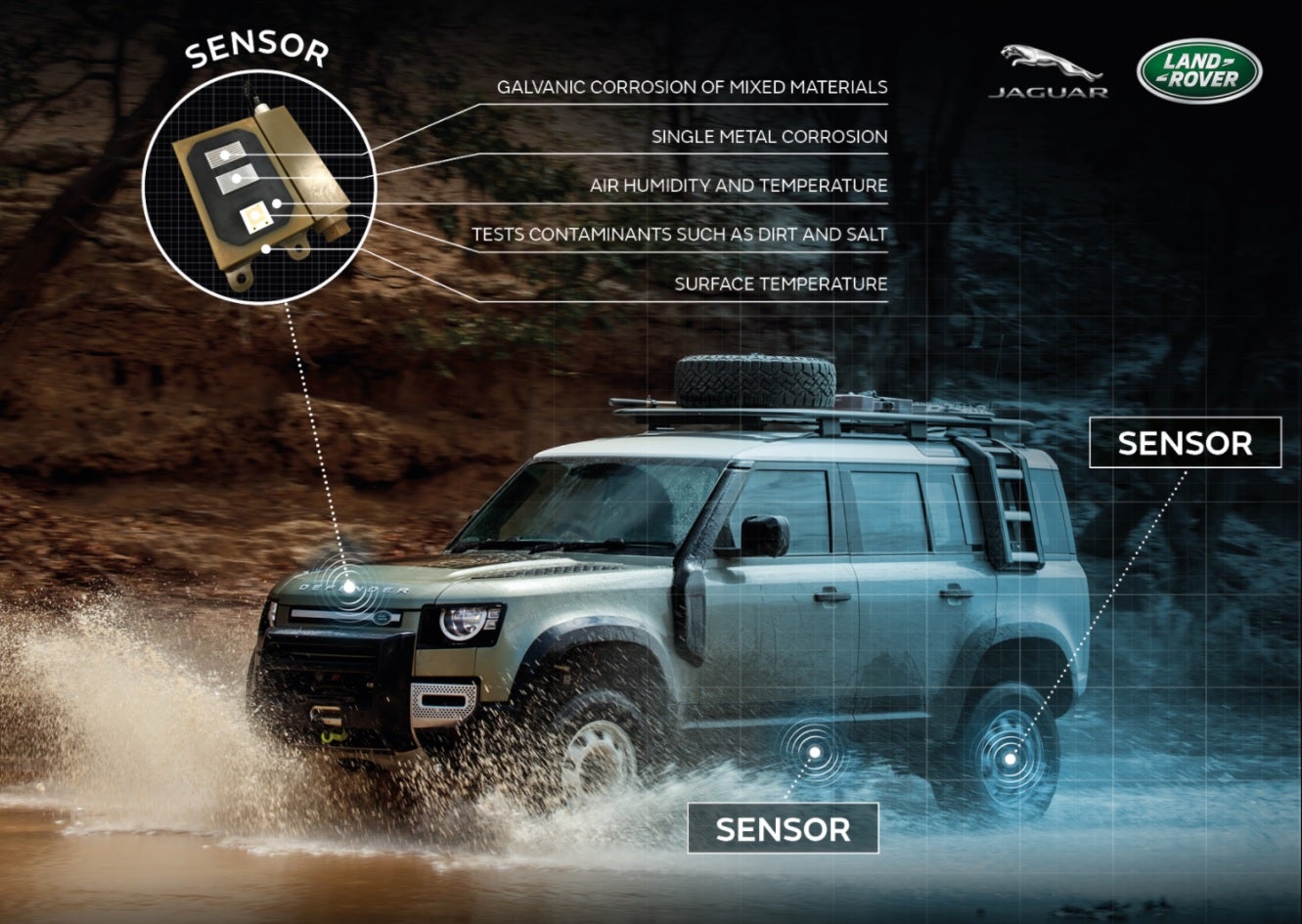 A 10 per cent reduction in vehicle weight can result in a 7 per cent improvement in fuel economy. While headlines are grabbed by the use of carbon-based materials, there have been noticeable advances in the use of high-strength steels and aluminium. Continuing our series of research snapshots, this one highlights some advances by automakers to make their cars ever lighter.
Material matters
For some time, the automotive industry has been under pressure to change the way it designs and builds vehicles, due to factors such as the increasing impact of passenger and pedestrian safety requirements and the competitive intensity caused by globalisation and manufacture in low-cost economies.
Governmental pressure worldwide to reduce the CO2 emissions has also prompted automakers and their supply base to develop automotive technology to meet those strict emission limits.  Consequently, more and more vehicles are incorporating components aimed at mass reduction, parts consolidation to reduce assembly costs and more efficient recycling. The automaker's need to improve overall fuel economy in vehicles has led to the trend toward minimising vehicle weight.  So here's a quick round-up of how some automakers have shed weight from their latest models.
With its sharp looks and muscular road stance, the Peugeot 508 further distinguishes itself with a finely fashioned radiator grill complete with chrome-plated chequerboard. The vertical visual signature of the blade-like LED daytime running lights also catches the eye, framing the car's front end.   It's also lighter than its predecessor. Explaining the technical challenges faced in designing the car, Pascal Delabarre, Project Director for the 508, said: "In terms of metal fitting, we introduced a technique for welding body parts that was strengthened with structural adhesive. Certain premium carmakers use this. The method reinforced the body's rigidity and ensured better acoustic insulation. We also had to systematically shed needless weight. By taking this approach, we got rid of 70 kilos from the car. This was especially challenging due to the heaviness of certain equipment, such as the tailgate motor and the frameless doors. This required radical solutions, for example, hot metal stamping and producing the boot and front wings in aluminium and the tailgate in thermoplastic."
Although aluminium content in cars is increasing, albeit slowly, we should expect to see significant inroads emerging over the next few years. The automotive market has lately become the largest and fastest-growing single market sector for aluminium producers. Made up of 53 per cent advanced high-strength steel, the Kia Niro's structure is particularly strong. It also has liberal doses of aluminium. Its bonnet, tailgate panel, front bumper back beam and several chassis elements, including the front knuckles, front lower arms and brake calipers are made of aluminium to further help reduce weight. Even the parking brake pedal, which is made of fibre-reinforced plastic, contributes to the weight savings.  The lightweighting theme spreads into the interior as the front powered seats save 1.3kg each thanks to their high-strength steel frames. The shapely front seats are also space-saving with special foam-backed covers and slim headrests.
The Kia Soul EV also makes good use of high-strength steels in critical areas. Its body is made up of a blend of steel and aluminium, maximising torsional rigidity while keeping body weight low. With a higher proportion of advanced high-strength steel and hot-stamped steel components than its predecessor, as well as new aluminium side-sill reinforcements, the more rigid body shell reduces road vibrations and enhances occupant safety in the event of a collision.
The third-generation Nissan Qashqai is set to go on sale this summer in Europe, marking the first model in Europe to use the Alliance CMF-C platform. In terms of construction, the body-in-white makes use of more lightweight material, advanced stamping processes and welding techniques to increase strength and reduce weight. For the first time, the rear hatchback door is now made of a composite material, which saves 2.6kg. This and additional advanced manufacturing techniques result in weight savings of 60kg and a 41% increase in structural rigidity when compared to the outgoing model.
Materials with various properties have also been used in different areas of the Lexus LC's construction, giving strength, rigidity and lightweight in appropriate measure. The application of these materials can be broken down into different functions. To create a strong frame that supports robust cabin integrity, the non-deforming parts comprising ultra-high-tensile strength steel, while high tensile steel with good elastic properties is adopted for elements that are designed to deform in an impact and dissipate energy. The rigidity of the frame is supported by general steel with a high degree of stiffness, and aluminium is used strategically for its excellent energy-absorbing performance and for external bodywork where its lightness and tensile rigidity are of value. Lightweight Carbon Fibre Reinforced Plastic (CFRP) is featured inside and out, e.g. a CFRP composite roof.
Meanwhile, Tata Motors' Jaguar Land Rover is taking part in pioneering research trials to test the capability of advanced lightweight metals and composites. As part of a two year project, the company will use technology developed for the aerospace industry to understand how materials respond to corrosive environments in global markets and over rigorous terrain. Samples of new metals and composites planned for use in future vehicles will be built into aerospace-grade sensors and tested in extreme physical conditions for over 400,000km (250,000 miles) across North America. The sensors will continuously measure the performance of the materials and share data with JLR product development engineers in the UK. With this information, they can accurately forecast the material's behaviour to ensure new, lightweight metals meet stringent standards, delivering a longer lasting, high quality finish. The research forms part of Gesamtverband der Aluminiumindustrie (GDA), a consortium of aluminium manufacturers and carmakers researching the longevity of materials and how they can be made lighter and more durable.
Sustainable tyres
With automakers under pressure to produce more fuel-efficient cars, it is hardly surprising to see them eliminating the spare wheel, thereby shedding up to 30 pounds in one stroke. Yet there are numerous other ways in which to reduce the weight of tyres.
The use of alternative renewable materials is increasingly being considered for tyre manufacture. For example, Pirelli is working on silica (an important component of the tyre compound) derived from rice husks. Rice husks are the outer shell of the grain and make up 20 per cent of the weight of raw rice. They are a by-product of this crop and available in large quantities in many parts of the world where they are not yet fully exploited.
For its part, Bridgestone has launched its Enliten, a lightweight tyre technology that reduces rolling resistance by about 20 per cent compared to a standard premium summer touring tyre. The supplier also claims improved handling and stability.
It is clear that ecological tyres with a focus on rolling resistance remain one of the key trends in tyre development.  Meanwhile, the search for renewable materials in tyre manufacture rolls on.  While achieving lightweighting used to be at odds with better tyre performance and rolling resistance, it is possible to achieve all three thanks to new materials and polymers.
Lightweight seating thanks to alternative, advanced and even organic materials
The three megatrends impacting the global automotive industry, namely fuel efficiency, individualisation and autonomous driving, strongly influence the shape and form of tomorrow's car seat. Fuel efficiency and CO2 requirements can only really be achieved with weight reduction. Hence the relentless push for lightweighting has led to the novel use of alternative, advanced and even organic materials in designing seats. Individuation of seating is another growing trend, keeping interior designers mindful of aspects such as customisation, x-covers and niche products but all based on global platforms.
BASF and Toyota Motor North America Research & Development say they have achieved lightweighting success with the new 2021 Toyota Sienna. The vehicle has won the Altair Enlighten Award for achievements in vehicle weight savings for reduced mass of the third row seat. In the previous model, the third-row seat was comprised of 15 different steel components, making it very heavy. Traditionally, resin components for seating have had metal reinforcement, which can add more cost to the process. Toyota also wanted an injection molding part that was a shoot-and-ship part – meaning it was made in one piece, without complex and costly post-processing. BASF used its 35 per cent glass-reinforced and impact-modified polyamide PA6 grade Ultramid B3ZG7 CR, and its computer-aided engineering (CAE) tool ULTRASIM which allowed for an accurate CAE simulations during the multiple phases of development efforts.
Stahl has launched a range of solutions that enable tanners to produce lightweight automotive leathers. Its Stahlite range is designed for use in the re-tanning and fatliquoring [re-greasing] stages of the wet-end leather production process and replaces conventional re-tanning and softening agents with speciality polymers. The supplier maintains these polymers penetrate more thoroughly into the leather fibre structure to coat the fibre bundles and fibrils with a smooth layer. The result is a lightweight automotive leather that, Stahl says, compared with traditional leather, delivers weight savings of 7kg to 8kg – or up to 30 per cent in a luxury car with a full leather interior.
Weighing it up
On balance, we can expect a mass-produced car's body panel and frame construction to continue to be dominated by steel and aluminium and await the gradual addition of even lighter metals/alloys.