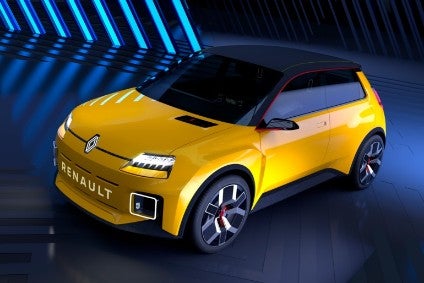 Groupe Renault is to be reinvented, yet again. The company uses the term 'Renaulution' to sum-up what's ahead for the Alpine, Dacia and Renault brands. There will be changes too for AvtoVAZ (Lada) but nothing has been said about Renault Samsung Motors (RSM).
Alpine
Earlier this week, Renault announced an expanded role for Laurent Rossi, the group's existing director of Strategy and Business Development. Now, he also becomes Alpine's CEO, responsible for the brand's cars as well as its motorsport activities, reporting directly to Luca De Meo.
Some potentially exciting news in Renaulution is an electric sports car which might be developed by Lotus. It is presumed that this would be the successor for the A110.
A statement to the press from Lotus notes: "Groupe Renault and Group Lotus have signed a memorandum of understanding (MOU) to study a number of areas of cooperation, including the joint development of an EV sportscar".
Also, all future Alpines will be EVS. The group has given Alpine until 2025 to become a profitable division.
In other developments, the Alliance's CMF-B EV platform will be the basis of a B-segment hot hatchback and there will be a crossover based on CMF-EV.
Dacia & Lada
The group's Romania-based division remains an "affordable" brand and is led by Denis Le Vot, the CEO of both Dacia and Lada. What is termed a "Dacia-Lada business partnership" will mean shared engineering and manufacturing. We'll also see a 4.6 m long Dacia SUV positioned above the Duster. This has been previewed by a concept called Bigster.
Both brands will see the basis of their models steadily moving from using a combined four platforms to one, while the existing 18 body types will be reduced to 11. Powertrains changes include more hybrids and "alternative energy" but there is no mention of PHEVs or EVs in Renaulution.
There will be four new Ladas launched between this year and 2025, including a successor for the 4×4/Taiga. This has been pushed back until 2024. In 2018, AvtoVAZ's CEO said the new model would hopefully arrive in 2022.
Along with today's statement comes news of some changes for the current model, which dates to 1977. The name changes from Lada 4×4 to Niva Legend and a preview of a concept called Niva Vision in teased in the same press release, along with this unexplained statement:"Work on [a] future generation of the iconic Niva has started. Niva in two sizes, compact and medium, [each] based on the same CMF-B platform".
Clarification is awaited on what "two sizes" means: two models, or one basic one but perhaps a three-door and longer five-door?
Renault
The big news is the reinvention of the Renault 5, a long-ago small hatchback. Unlike the original 5 and its Super-Cinq replacement, the next 5 will be electric and have five rather than three doors. The 'Renault 5 Prototype' shows some guidance for how a production model might look. For the moment, there are no details of what the group is thinking with a new 4 but there continue to be rumours concerning a revival of that model number too in electric form.
Overall, Renault is now tasked with becoming a bigger player in the C segment, which mainly means Europe. Other than in France, the Megane has never quite caught on and the Kadjar also under-performs. The first of the pair will be, as is already known, rethought as an EV.
Renault is due to have 14 so-called "core vehicles" by 2025, of which seven will be EVs, while the others will offer hybrid powertrains.
Mobilize
A new division specifically for EVs is called Mobilize and led by Clotilde Delbos. This will eventually have four vehicles. One of these will be for 'last mile' deliveries, with the others being a single model for ride-hailing/taxi customers and two for car sharing.
The EZ-1 Prototype was displayed at Renault's announcement event. Looking like a successor to the Renault Twizy, this is a preview of a 2.3 m long two-seat model for the brand. The production model's battery pack will be part of a battery-swap initiative.
There was no mention of RSM during today's announcement. This could signal the long-rumoured axing of the Samsung brand, its replacement being Renault in the South Korean market, a process which has already begun via the introduction of certain Renault models.
Renault unveils shift from volume to value plan
Reports for many other manufacturers' future models are grouped in the OEM product strategy summaries section of just-auto.com.
Future platform intelligence
More detail on past, current and forthcoming models can be found in PLDB, the future vehicles database which is part of GlobalData's Automotive Intelligence Center.