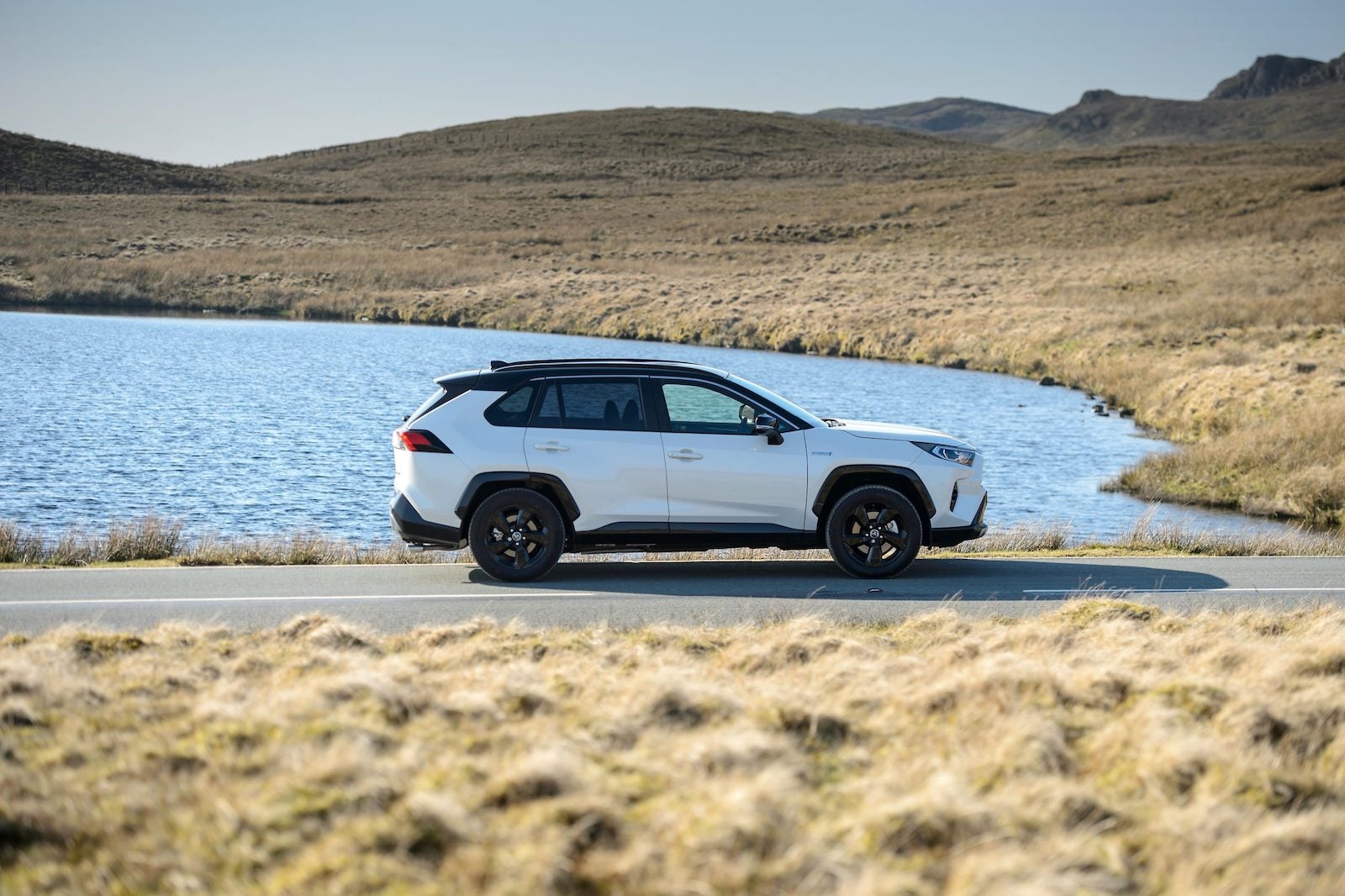 Many of the world's biggest selling passenger vehicles have unusual names. Sylphy, anyone? Or since we're talking Toyotas not Nissans, how about some smaller volume ones such as C+pod, Pixis Joy or Belta?
Corolla and Camry have been around a long time so here too we forget how novel those badges once were. And what about 'RAV4'? It's well known globally and like the two mega-popular cars, this SUV is way larger than it had been decades ago. And when generation six eventually arrives it could be bigger still.
The right size matters
The global sweet-spot for vehicles such as this is between 4.5 and 4.8 metres. Even OEMs which seem to be fiercely innovative conform to size when it comes to best sellers. Proving that general observation, the massively in demand Model Y is only a little larger than the 4.6 m long Toyota. And while we're on Tesla, Elon Musk's firm even has a history of involvement with the RAV4, albeit a previous shape one.
This front- and all-wheel SUV, which is especially strong in North America, also happens to be available in Hybrid and Plug-in Hybrid flavours. Obviously, neither of those options is the top selling powertrain in the US. In Europe though, tax systems mean both are especially attractive to those wanting this type of vehicle.
While there's no RAV4 EV, there once was, that being the model assembled by Tesla between 2012 and 2014. Developed to help Toyota meet California's zero-emissions vehicle mandate, fewer than 1,600 were sold. Soon, the bZ4X will be launched as a kind of latter day successor – it's roughly the same size as today's RAV4.
Generation five – available in Europe since '19
That imminent electric-only model has a new EV-specific platform whereas the RAV is on the GA-K architecture. Having premiered at the New York auto show in March 2018, generation five became available first in the US and Canada during the final month of that year, with the Hybrid added in early 2019.
The standard engine for North America is a 2.5-litre four-cylinder unit sending power to the front or both axles via an eight-speed automatic gearbox. That's sort of the basic building block for the HEV and PHEV.
HEV or PHEV but no diesel
The Hybrid is powered by what Toyota terms a 'Dynamic Force' engine and two motors. The sole transmission is an Electronically-Controlled Continuously-Variable Transmission (ECVT). The all-wheel drive system is branded 'AWD-i'.
Combined power varies depending on whether a customer chooses FWD or AWD, outputs being 160 kW (218 PS) or 163 kW (222 PS). The 2,487 cc engine on its own produces 131 kW and 231 Nm while the motors' equivalents are 88 kW and 202 Nm (front) and 40 kW plus 121 Nm (back axle).
The plug-in hybrid uses a differently tuned version of the Hybrid's naturally aspirated 2.5-litre four-cylinder Atkinson-cycle engine, the code of which is A25A-XFS. Total power from the engine and rear-mounted motor is 225 kW (306 PS) and the maximum range in EV mode is 95 km.
Multiple global production locations
Toyota Motor Manufacturing Canada (TMMC) produces the petrol-electric versions in Ontario whereas all previous generation hybrids had been built in Japan. Georgetown, the Japanese OEM's largest global plant, then came on line with additional production in January 2020. The annual capacity of RAV4 Hybrid build at the giant Kentucky site is 100,000 units.
TMMC is Toyota's North American hub for certain sports utility vehicles, with a line-up consisting of the Lexus RX at Cambridge and the RAV4 at both Cambridge and Woodstock.
In China, the old-shape RAV4 was part of the FAW Toyota joint venture and the current model is too. However, GAC Toyota has its own version, the Wildlander. This has slightly altered styling.
The RAV4 was not launched in the Japanese market until April 2019, at which point TMC also stated that production also takes place at two home market plants: Nagakusa and Takaoka. That pretty much summarises the global build footprint, illustrating how important a model this is.
Facelift on the way
The importer for Australia was first to announce a minor facelift in June last year, six months before production commenced. That likely means that a successor should be in production at the lead plant in late 2024. Other sites will likely build the current generation for perhaps a further six months though.
We are yet to officially hear about the mid-life freshening in any of Toyota Motor Europe's markets but the relevant update will be coming to the UK-EFTA-EU markets later in 2022.
Interior
The moment anyone opens a door or lifts the hatch, one of this vehicle's most attractive aspects is revealed, namely roominess. The boot's capacity is a worst case 580 litres, expanding to 1,690 with the back seats folded. A 29-inch mountain bike will fit inside without the need to take the front wheel off.
There's a terrific amount of room ahead of those sitting behind the front occupants and width is commodious too. Somehow, the vehicle itself isn't overly wide though, quite the achievement when the main market is the US. So unlike the Corolla, this is a genuine example of a one-size global mainstream Toyota.
Dynamics
Roadholding at least with electric all-wheel drive is excellent and the steering's precision while not in the Kuga or X1 and X3 class, is more than good enough for most would-be buyers. A little less lean would be appreciated but at least the long travel suspension gives an always fairly soft ride.
UK: Hybrid or PHEV
The British market RAV4 range consists solely of the hybrid and plug-in hybrid. That seems to work well for Toyota GB. Business is good for both and margins must also be strong with most examples retailing north of thirty five thousand pounds.
This D segment SUV is another example of how Toyota's quiet consistency pays off. In Europe, the giant company is a long way from being in every segment yet the ones in which it does compete offer a strong mix for consumers and company alike. The RAV4 Hybrid's sales performance also shows why TMC isn't in a great hurry to drop electrified models and go all-in on EVs just yet.
The Toyota RAV4 Hybrid is priced from GBP32,865 (front-wheel drive Icon trim) with the top-spec all-wheel drive Adventure costing £42,740. UK sales in 2021: 11,525 (all RAV4 variants).
Top speed is 112 mph and 0-62 mph takes 8.4 (FWD) or 8.1 seconds (AWD). Combined CO2 is 126-136 g/km and Combined fuel consumption is 47.9-50.4 mpg.