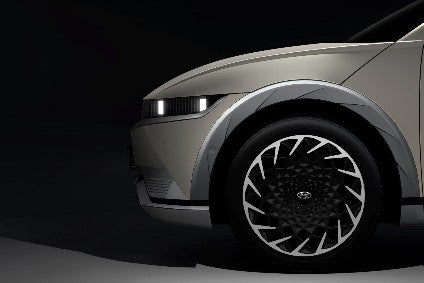 Strong in the USA, Europe, Russia and the Pacific Rim, as well as South Korea of course, Hyundai Motor Group still under-achieves in China. Even with that giant market expanding for many months now, neither KIA nor Hyundai has been able to make much headway. Might a raft of new vehicles change things? This first of three features on HMG considers the Hyundai brand's global next generation models.
Cars
In production for six months now, the i20 will soon be joined by the first N version in the model's history. Announced to the media in October, the i20 N goes on sale in most markets, including European ones, during March or April. Powered by a 1.6-litre four-cylinder turbo, outputs are 150 kW (204 PS) and 275 Nm. A six-speed manual gearbox is standard and drive goes to the front wheels only. As with other i20s, a mid-life facelift is due in 2023 and a successor in 2026.
China's Beijing Hyundai joint venture told the media about some of its future model plans in August last year. These mainly consist of local production for already launched Hyundai vehicles but one surprise was the statement that there would be not only a new Mistra but an EV variant. The launch of this 4,780 mm long sedan would take place before the end of 2021, the JV stated.
Prototypes of both petrol and electric models were revealed at the Guangzhou motor show in November. The piston-powered cars offer the choice of 1.8-litre normally aspirated and 1.5-litre turbocharged four-cylinder engines.
The previous Mistra – also known as Mingtu – sold well for a time but sales faded and the car went out of production in 2019. It was positioned between the Elantra and Sonata.
IONIQ = electric
Five months ago, Hyundai told us that many of its future electric models would be called Ioniq, starting with the Ioniq 5 which will be revealed very soon (see pic detail above).
Kia will also have a model based on the same bespoke architecture, which is called Electric-Global Modular Platform (E-GMP). The Ioniq 5 – formerly the NE project – will be the group's first model for E-GMP. There should also be a model for Genesis.
The Ioniq 5 will have angular lines, something Hyundai stated in September 2019 when revealing its 45 concept at the Frankfurt motor show. There was then a totally different take on how another future EVs might look in the form of the Prophecy, a concept announced in March 2020. This long, curvy car had been due to be revealed at that month's Geneva motor show before the event was cancelled.
There were reports out of Korea in October claiming that the Ioniq 5 will be 4,635 mm long and have a 72 kWh battery pack. However, in December came the news that a 'First Edition' would have a 58 kWh pack along with two motors and a maximum WLTP range of 450 km (280 miles). Combined power is said to be 230 kW. As for the more powerful variant, this is still said to be due for launch this year. It should be able to travel up to 550 km. Official information is awaited.
Expected to be called Ioniq 3, a 4.0-4.2 m long electric crossover due in 2022 or 2023 should be built not only in South Korea but also assembled at a plant which is under construction in Singapore. The factory was announced by Hyundai distributor Komoco Motors' executive chairman Teo Hock Seng speaking to the Straits Times in August 2020. The site is at Jurong on the west of the island city state. Hyundai is also expected to manufacture the Ioniq 5 there.
Meanwhile, sources report that the looks of the Ioniq 6, an electric car, will be heavily influenced by the Prophecy concept. The name, Ioniq 6, is as per Hyundai's August 2020 statement noting that each of the Ioniq sub-brand's future electric crossovers and SUVs would use an odd number while cars are to have an even one. The sales launch is expected to take place in 2022. The Ioniq 7, a large SUV, is set to arrive in 2024. The company should steadily fill out the 1-9 numbers with Ioniq 4 and possibly even Ioniq 8 sedans/hatchbacks potentially being added in or after 2025.
MPV
Beijing Hyundai is close to launching a special MPV/minivan for the Chinese market. The model name is said to be 'Custo' with this six/seven-seat vehicle set to share multiple components with the Sonata. The standard engine should be a turbo 2.0-litre and prototypes have been seen with sliding rear doors.
The long overdue next generation Starex is also due to be revealed later in 2021. The new model is codenamed US4. Eight, nine, 11 or 12-seater minivan variants should again feature in the range, and various names will exist worldwide ('Staria' is one such). As with the existing generation of the big van and MPV, the life cycle will likely exceed a decade.
Pick-ups
The Santa Cruz, a forthcoming crossover/pick-up mashup, was previewed by a concept of the same name revealed six years ago this month at the Detroit auto show. The production version, which will be aimed at the Honda Ridgeline, will use the same platform as the fifth generation Tucson. Build is due to commence in May.
There is still some uncertainty over the development code which was originally said to be TN before becoming NX4-OB. The next Tuscon is codenamed NX4.
Hyundai Motor America stated in November 2019 that US$410m would be spent expanding and adapting the Montgomery plant in Alabama ahead of the Santa Cruz going into production there "in 2021".
SUVs
AX1 is the code for a 3.6-3.8 m long crossover in the style of the Suzuki S-Presso. Mainly for the Indian market, it would be positioned between the smaller Santro and larger Venue. It could also be offered in relevant left-hand drive markets. Prototypes were most recently seen testing in January. Production will likely commence at year-end.
Hyundai Motor Europe announced in November that it would be adding another SUV to its line-up during the first half of 2021. Other than the fact that the name of this B segment model will be Bayon, no other details were divulged. The codename is in PLDB and the database is also being updated with further information (see link at end of this report). The Bayon can be thought of as the crossover version of the i20.
Hyundai announced initial details of the fourth generation Tucson in September (see link to PLDB for all details). Along with various other powertrains, there are HEV (hybrid) and PHEV (plug-in hybrid) variants. While there are two lengths and wheelbases for other Tucsons, it remains unclear whether this also applies to the HEV and PHEV.
The hybrid is powered by a 1.6-litre T-GDI (turbocharged gasoline direct injection) Smartstream engine and a 44.2 kW motor, with a 1.49 kWh lithium-ion polymer battery. It is paired with a six-speed automatic transmission and available with two-wheel or four-wheel drive. Combined power is 169 kW (230 PS).
As for the PHEV, Hyundai had only this to say in the preview information it released four months ago: "A plug-in hybrid version of the all-new Tucson with a 1.6-litre T-GDI engine and 265 PS will also be available to customers. More details will be revealed closer to the market launch in 2021".
In November, Hyundai Motor America noted that, "Tucson gasoline and hybrid models will begin availability for the U.S. market in spring 2021, with plug-in models available in summer 2021".
In December, Hyundai's Europe division made a further announcement about the PHEV's outputs. The motor produces 66.9 kW and 304 Nm, while the lithium polymer battery has a capacity of 13.8 kWh. Combined, the engine and motor produce 195 kW (265 PS) maximum power and 350 Nm maximum torque. All-wheel drive and a six-speed automatic transmission are standard. Sales in European markets will commence in the second quarter.
Hydrogen
HMG is expected to add a second Hyundai fuel cell model to supplement the Nexo. In June 2018, Hyundai told the media that it would enter into a partnership with Audi AG for such vehicles. Then in September 2019, Chung Euisun, the head of HMG, said he believes fuel cells will be a good match for future self-driving vehicles.
Hyundai had applied to trademark the word Neptune in relation to hydrogen fuel cell vehicles in certain countries, water being the only tailpipe emission from such vehicles. At the moment it isn't known whether Neptune will or was to become an FCEV brand, a sub-brand or a model. The Hyundai HDC-6 Neptune, a Class 8 heavy truck concept powered by a fuel cell, was announced in October 2019.
In December, HMG revealed that it would use 'HTWO' as a new brand for Hyundai, Kia and Genesis fuel cell vehicles. The first Hyundai HTWO model is probably 1-3 years away.
Reports for many other manufacturers' future models are grouped in the OEM product strategy summaries section of just-auto.com.
Future platform intelligence
More detail on past, current and forthcoming models can be found in PLDB, the future vehicles database which is part of GlobalData's Automotive Intelligence Center. That includes the many Hyundai vehicles not in this report.