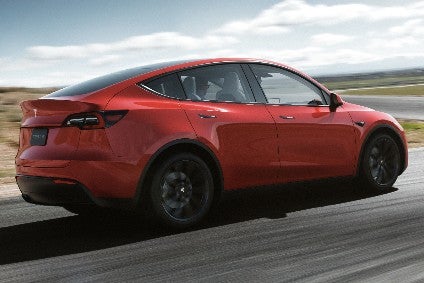 Following the presentation of the long-awaited Model Y, now is the perfect time to have a look at what Tesla Incorporated might be planning next.
The new crossover/SUV – what we now know
Let's take a closer look at the Model Y. It has been a long wait for this first prototype and series production is still 18 months away. The company also hasn't told us where – other than in Shanghai – it will make its new crossover but pricing at least has been revealed.
The Standard Range version of Model Y is about two years away, Elon Musk announced at the vehicle's presentation on 14 March. The line-up shall be:
Standard (US$39,000, 230 miles/370km, 120mph top speed)
Long Range (US$47,000, 300 miles/483km, 130mph)
Dual-Motor All-Wheel Drive (US$51,000, 280 miles, 135mph)
Performance (US$60,000, 280 miles, 150mph)
As well as the US$4,000 additional cost over the Model 3 upon which it is based, the Y has two key differences – it is a hatchback and can be ordered with a third row of seats. Unlike the Model X, there are conventional rear passenger doors. The extra two seats will cost US$3,000.
US deliveries are expected to begin "in fall 2020 for Model Y Performance, Long Range Rear-Wheel Drive, and Dual-Motor All-Wheel Drive variants, and spring 2021 for the Standard Range," the company's CEO stated.
All being well, the just-revealed second crossover for this all-electric brand should hit the market around the same time as a vehicle which the Volkswagen Group is aiming right at it, the 4.6m long Audi Q4 e-tron – the same size as the existing Jaguar I-Pace. Audi also has the big (4.9m) e-tron as an alternative, and there are a lot of other electric 4.5-5.0m long crossovers and SUVs due out during 2019 and 2020.
With the arrival of the Audi e-tron this month, Tesla finds itself in a position it has no experience with: aggressive, direct competition from an established premium brand which has virtually unlimited cash. Some would insist that Tesla has nothing to fear as many people buy the Model 3, Model S and Model X for one main and often overlooked reason: access to the company's Superchargers.
As long as Tesla keeps spending to improve and extend its network in multiple countries, it may well keep challenger brands at bay. In the medium term though, as Electrify America expands – funded by Volkswagen as part of a forced financial humiliation following the years of TDI emissions lies – Elon Musk's firm may find that its current advantage in the USA begins to fall away.
Model Y – the history
Elon Musk first told the world about his plans for a second crossover/SUV in July 2016, going on to state at an event in June 2017 that the Fremont plant would not have the capacity to manufacture it. Model Y, he said, would be manufactured 'elsewhere'. Musk reiterated this during a May 2018 update on the company's ongoing losses, further noting that, "We will not be starting production of Model Y next year. I would say it's probably closer to 24 months from now… [early] 2020 is a more likely prospect," he said. One month later, speaking at Tesla Inc.'s annual shareholders' meeting, Tesla's CEO told us a Model Y prototype would be revealed in March 2019 to be followed by series production during the first half of 2020.
In July 2018, the governing authority of Shanghai issued a media release stating that Tesla had been granted permission to have a factory erected in the city. The plant's initial eventual annual capacity will be 250,000 vehicles and double that in a planned second phase. The Model 3, Model Y and the Compact EV are all expected to be built there. There was a ground-breaking ceremony for what Tesla terms its 'Gigafactory 3' in January 2019. Gigafactory 1 is the battery cell packs and Model 3 motor assembly facility outside Sparks in Nevada. It is co-owned by Panasonic and Tesla.
As for Europe, Elon Musk continues to say that he has plans for a car plant and a battery factory to be located in the region. The company already has one site in The Netherlands but Tilburg is merely an SKD operation which fits batteries so as to avoid EU import duty. Any manufacturing operation will likely be called Gigafactory 4. As for Gigafactory 2, that's the name of a solar panel and solar roof factory in Buffalo, New York which recent reports say is operating well below its capacity.
Earlier in March, there were media reports stating that the company was yet to give suppliers key dates for the start of Model Y production. Nor, supposedly, has a production location been confirmed. This could be at an expanded Giga 1 in Nevada. As of now, there is no paint shop, nor are there operations for stamping, glass and seat installation or end-of-line quality control so Tesla has much work to do.
The Y is the next big leap for this company, which even with all the publicity and brand awareness it is so clever at creating and maintaining, is still a very small player in the USA. Last year, its sales represented around one per cent of the total market, about the same as Honda or Land Rover in Europe.
Roadster then S3XY – what's next?
Now that the fourth and final vehicle in the S3XY series has appeared, the company must next come up with names for its additional models. As an aside, Tesla gave the 3 a badge which has three horizontal lines. Why? Because Ford would not give permission for the car to be called Model E.
Projects which the company has announced include a 'roadster' (it has shown a targa-roof coupe prototype preview), a 'Semi' truck, a pick-up and a rival for the Nissan Leaf.
The eventual range could look like this:
Compact/C-segment car (expected to be 4.3-4.5m long)
Model 3 (4.7m, D segment sedan)
Model Y (D segment crossover/SUV)
Model S and a potential replacement (5.0m, E segment hatchback)
Model X and a potential replacement (5.1m, E segment crossover/SUV)
'Model Z' large pick-up
'Semi' commercial truck
Cars
There isn't yet an official name for what is proposed to be a 4.3-4.5m long hatchback or sedan. Such a car might become available by 2023, in time to be a threat to the second generation Nissan Leaf ahead of its expected replacement in 2024 (the VW ID. Neo will have the interior space of a Compact but its length will be 4.1m). According to Musk, who was replying to a question at the annual shareholders' meeting in June 2018: "I think we'll do a compact car in less than five years."
The biggest question surrounding this vehicle is where it will be manufactured. It could be either in the USA, China or Europe. The production plant in San Francisco's Bay Area is said to be ruled out as it is already beyond capacity and would require a lot of money and complicated effort were it to be greatly expanded.
Tesla may not bring this car to the series production level until perhaps 2024 or 2025. There is always a chance though that the company might begin being able to stick to the stated dates by which its boss says various models will become available for mass customer delivery.
Model 3
After a long and bumpy production ramp-up, build of the Model 3 is now well established at the Fremont factory. Even though the car looks like a hatchback, unlike the larger Model S, it is a sedan. US sales keep rising, while the roll-out of made-in-California cars to China as well as to LHD and RHD European markets is underway at last.
It's worth nothing that in its first full month in Europe's biggest vehicle market, the Model 3 found 959 buyers, helping the brand to a total of 1,092 cars. Finally, Germans have found an EV that they want to buy. And even the Italians have fallen for this electric vehicle: 96 Teslas were delivered in February, which is about 50-80 more than the combined total of the Model S and Model X during most months of last year. Yes, until now, Tesla registrations really have been close to a rounding error in the official data for this market of roughly 175,000 passenger vehicle sales each month. Lamborghinis have been way more popular. No longer.
There will be ever more derivatives to come, especially as Tesla satisfies its waiting lists in the USA and needs to find fresh ways of maintaining sales momentum over what should be an eight-year life cycle.
The under-construction Shanghai plant is due to be largely completed in May and to start making this car, its first vehicle, from the end of the year. Even though there will be a temptation to ramp-up as quickly as possible, Tesla may instead take its time and increase build slowly so as to ensure quality levels are high and warranty costs are low.
The Model 3 will likely have a minor restyle inside and out during 2021 although with everything else that the company is planning, a refresh might not happen until 2022. Deliveries of a second generation Model 3 will probably commence during the second half of 2025.
The Model S, which is now coming up for six and a half years old, is due for a facelift later in 2019. Not much has changed for this large hatchback since the previous in-depth look at Tesla's current and future models was published in February 2018. The most recent news was in January, when Elon Musk tweeted the statement that "Tesla will no longer be taking orders for the 75 kWh version of the Model S & X".
Along with the styling adjustments for what is still a strikingly aerodynamic looking car, the S will be given an interior which resembles that of the Model 3. In particular, the portrait screen will become either a landscape one or it may be able to swivel into either position, an innovation which several cars, including the BYD Tang already have.
The facelift means that the Model S will have a longer life cycle than previously thought. Should it be built into the fourth quarter of 2022, which is entirely possible, that would mark a decade of manufacture. The company is yet to state whether or not the S will be replaced. The decision could be made to instead direct resources towards a potentially more lucrative and better selling SUV of around the same size; possibly even larger.
The other car in the company's line-up isn't yet on sale but is promised for next year. A prototype of the so-called Roadster shown in November 2017 didn't match the definition of such a body style but no matter. Targa, roadster, call it what you will, this ludicrously fast sports car is to have a top speed of over 400km/h (250mph) and reach 60 mph in 1.9 seconds, and 0-100 mph in 4.2 seconds, Elon Musk told the world 16 months ago.
The company began taking deposits of US$50,000 immediately after the Roadster was revealed. The price of the base variant would be US$200,000, although a 'Founder's Series' will see 1,000 cars released first, each one priced at US$250,000. For these cars, the entire price had to be, or has to be, paid in advance.
The powertrain of this 2+2 hypercar will consist of three motors and a 200kWh battery pack, with the range at normal speeds being up to 1,000km or 620 miles. Expect a six to ten-year production life.
Other crossovers
The Model X is more or less a taller version of the Model S equipped with top-hinged 'falcon wing' rear passenger doors. As such, its powertrains mimic those of the hatchback, which is why the cheapest 75D variant has also been axed, that announcement being made for both cars in January.
There will be a facelift for the X during the third or fourth quarters as well as an updated interior. It should then be replaced in 2022 or 2023 by a more aggressively styled SUV. Expect a less weighty overall construction and battery pack: a lot of mass is one of the lesser known things about both the Model S and Model X.
Truck
The tentatively named Model Z (it might have a different name) is to be the "different kind of pick-up truck" which Elon Musk mentioned in an announcement he made on 20 July 2016.
The firm's CEO revealed a sketch of a giant pick-up at the unveiling of two prototypes in November 2017. The prototypes were two examples of a proposed 'Semi' which is to be an electric Class 8 truck and one example of a sports car. The sketch of the pick-up showed a vehicle which looked a lot like the Semi but obviously with a load bay. Being carried in this tray was a conventional-looking pick-up along the lines of the Toyota Tacoma or VW Amarok.
The proposed 'Model Z' pick-up will likely not appear until perhaps 2021 or 2022.
Elon Musk tweeted new thoughts on the pick-up in December 2017, stating that it would be larger than a Ford F-150. Six months later, in another series of tweets, Musk said the truck would have dual motors and all-wheel drive as standard, 'crazy torque,' a suspension system which dynamically adjusts for the load, that it would be able to parallel park itself, have 360-degree cameras and sonar. No production date was announced. Earlier this month, Musk announced via Twitter that the truck would be shown later in 2019.
Reports for many other manufacturers' future models are grouped in the OEM product strategy summaries section of just-auto.com.
Future product program intelligence
More detail on past, current and forthcoming models can be found in PLDB, the future vehicles database which is part of QUBE.
The next OEM to be looked at will be M&M, including not only the Mahindra passenger cars division but SsangYong Motor too.