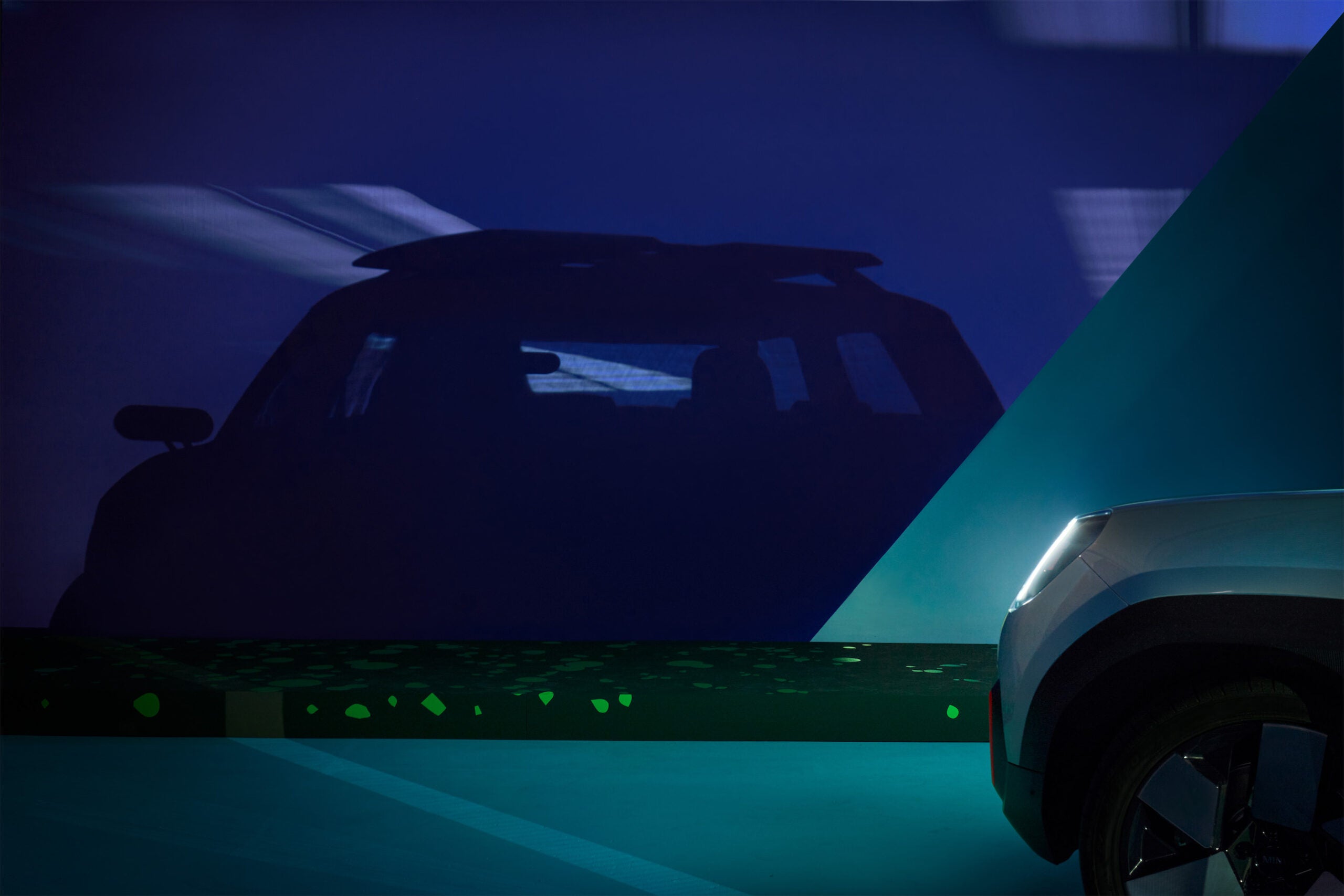 A series of recent future models reports on various BMW vehicle categories and sub-brands is now joined by a focus on Mini and Rolls-Royce.
Mini
Small cars traditionally mean similarly sized margins yet in the case of Mini, that clearly doesn't apply. The brand just keeps on growing, its success being well spread the world over, although China isn't as big a market as it could be. That may change soon enough, once locally built EVs arrive as part of an alliance with Great Wall Motor.
Spotlight Automotive, a JV shared by BMW AG and GWM, will produce several Mini models in Jiangsu province's Zhangjiagang Economic & Technological Development Zone.
The first vehicle for Spotlight Automotive should be a Mini EV positioned below the BMW X1. This B-crossover will be the effective replacement for the BMW i3. A concept preview will be revealed during July (see above). The production model is said to be a year away.
BMW has delayed the arrival of the next generation Mini three-door hatchback until late 2023. The company stated three months ago that it would 'reveal' the three-door then, so production might not even commence until 2024.
The next five-door Mini likely won't arrive until the second quarter of 2024 and as for the Convertible, the current generation should remain in production until February 2024 with no successor until 2025.
It was confirmed in March that the next generation three-door would be available with ICE and EV-power. There has been no official statement about powertrains for the five-door and convertible.
The Electric three-door (Hardtop 2-door in North America) will be a separate model with the next generation series and there should be a John Cooper Works 'GPE' variant too. The car itself will be shorter than the existing model but with a longer wheelbase. The so-called 'clamshell' bonnet and dark plastic wheelarch flares will reportedly no longer feature.
Further details are expected later this year. It is presumed that BMW won't offer the next EV Mini as a five-door or a convertible, at least not initially. All production should be in China.
The ICE-powered three-door and five-door Minis, along with the Convertible, will use BMW AG's FAAR WE (architecture), while the electric three-door will use a different platform. This is said to be based on a Great Wall Motor architecture.
There are differing assumptions on how BMW will replace the Clubman. On the one hand, it could have a direct successor, although the business case seems marginal given that the current model has never been a big seller.
What might instead happen is the evolution of this estate into a larger model with a different body and available with electric as well as petrol power. As for timing, the Clubman is now seven years old so any successor would be due either later in 2022 or during 2023.
Images of the Vision Urbanaut, a concept, were made public in November 2020. These were likely to have been a signal that an MPV-SUV crossover around the same size (4,460 mm long) is coming.
The third generation Countryman, due in 2023 or 2024, will be built by BMW at the Leipzig plant in Germany. There will also be a replacement for the Cooper S E Countryman ALL4 (plug-in hybrid) and an EV seems highly likely too. The platform should be FAAR.
Rolls Royce
In production since October 2017, it took Rolls-Royce until last month to facelift the Phantom. The life cycle is probably a decade long. As for electrification, so far nothing has happened, but an electric Phantom will follow, Rolls-Royce says. In fact, by 2030, only electric models will exist.
BMW might also adapt the Ghost for battery power but that wouldn't happen until at least 2024. As with other models, this one is already a very heavy and not especially aerodynamic car plus today's cell technology isn't ideal for any vehicle with these inherent hindrances, i.e. an electric Ghost would likely have a limited range.
The next Ghost would be an EV, Rolls-Royce's CEO confirmed in February 2022. That car likely won't arrive until 2030.
The first Rolls-Royce to be designed expressly as an electric model is under development. As with the brand's other models, the Spectre will be put together at the company's assembly facility in England.
The Spectre name was announced in September 2021. This big coupe will effectively replace the Wraith although it will be even larger and heavier. There may also eventually be a closely related electric convertible to succeed the Dawn.
What of the Cullinan's future? It's possible that the current model, launched in late 2018 and due for a facelift in about 18 months' time, will gain an electric variant later in the 2020s. However, the e-Cullinan probably won't happen until the arrival of a new model, that being expected around 2028.
Reports for many other manufacturers' future models are grouped in the OEM product strategy summaries section of Just Auto.
Future platform intelligence
More detail on past, current and forthcoming models can be found in PLDB, the future vehicles database which is part of Global Data's Automotive Intelligence Center.
This was the fifth of five reports which form a series exploring selected future models for BMW AG's brands. The first concerned BMW cars and was followed by another on SUVs, another still looking at BMW i models and a further one with BMW M as its focus.