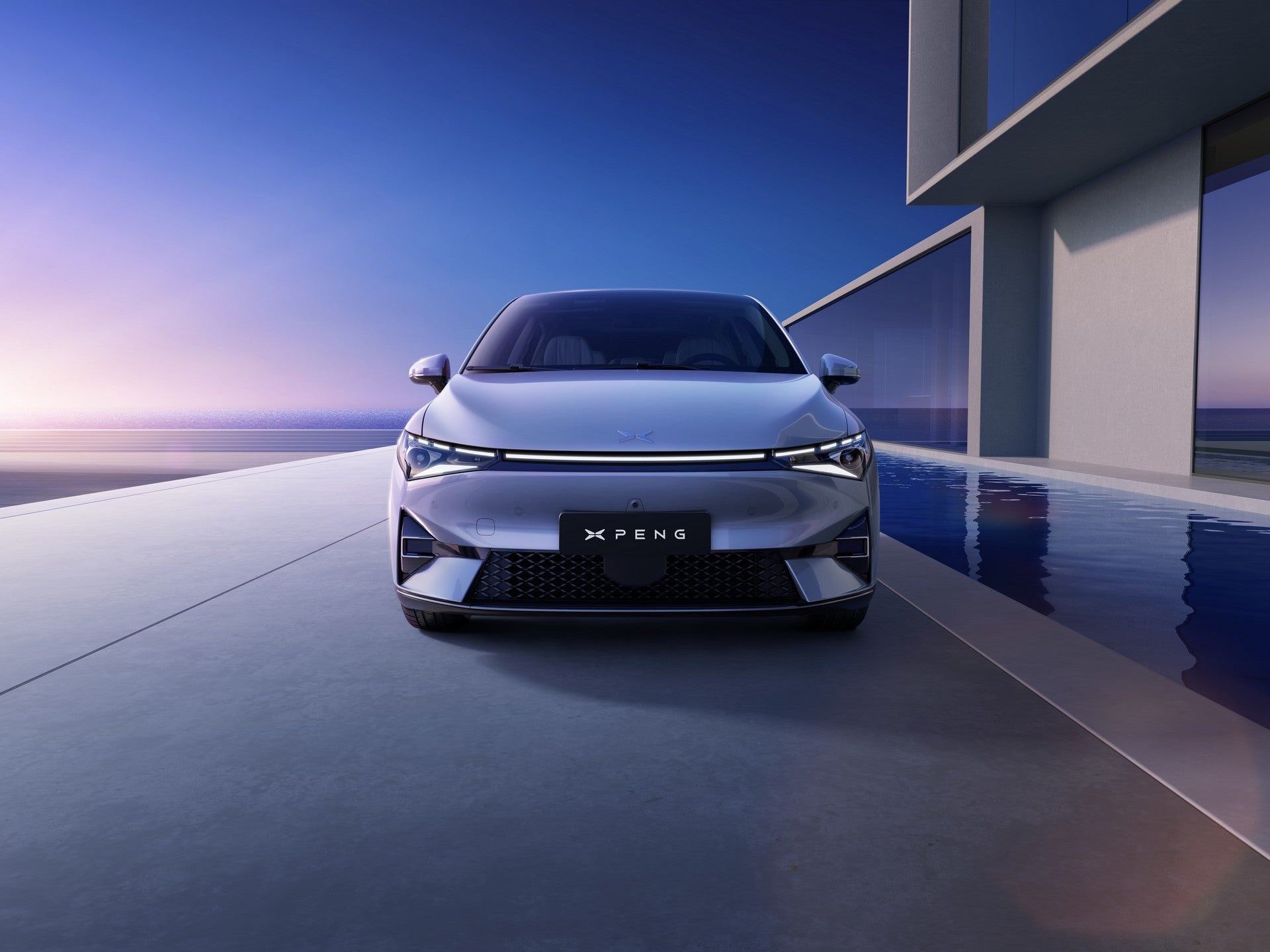 One of the issues for both these companies is making sure that they have adequate manufacturing capacity. Xpeng informed investors in August of an intention to double annual capacity at its Zhaoqing plant in Guangdong and to have overall capacity of 600,000 units per annum. 
As for Li Xiang, it will surely outgrow its own base in Changzhou within a few years if sales keep expanding at their recent rate.
These two OEMs differ in one important way: Xpeng makes EVs while Li Xiang has just the one vehicle, called…One, and while it's also electric, there's an onboard petrol engine acting as a range extender. Chinese consumers seem to like both companies' products and their success underlines how the market continues to make room for all manner of technologies. 
Earlier in December, Li Auto announced a 190 per cent year-on-year sales gain, deliveries for the eleven months ending 30 November reaching 76,404 cars. Cumulative deliveries now stand at 110,001 units.
"We set a new monthly record with over 13,000 deliveries of Li Ones in November, making Li One the first domestic branded premium model priced above RMB300,000 in China to achieve the 10,000 monthly deliveries milestone," said Yanan Shen, the co-founder and president of Li Auto.
For Xpeng, the sales total was even higher, although it was spread across several models. In November, the brand was ranked at position 28 (34 for Li Auto), selling 15,613 vehicles. And in the year to the end of November, the number was 82,155, a year-on-year surge of 236 per cent. 
Let's take a look at these companies' vehicles, along with certain details of their proposed next models.
Li Auto
The One has been in production since November 2019 although this 5,020 mm long SUV was first shown to the press in October 2018. Its maker has at different times called it a Plug-in Hybrid Electric Vehicle and a Range Extending Electric Vehicle.
The powertrain comprises a dual-motor system which allows a claimed range of up to 700 km. This sees a 1.2-litre three-cylinder turbocharged petrol engine sending energy to a large capacity battery. Combined stated outputs are 240 kW (326 PS) and 530 Nm (390 lb-ft).
Six months ago, the company said that it had been able to increase the maximum range to 1,080 km (NEDC) of which 188 km can be achieved running in EV mode. Another tweak was the ability for the One to power external items.
A facelift for the One should arrive in the third quarter of 2023 and a replacement in late 2026.
Potentially a year ahead of the mid-cycle update for the One, Li Auto should launch its second model. And there will be others. 
According to a July 2021 filing listed with HKEK (Hong Kong Exchanges and Clearing Ltd), Li Auto will add three models in 2022 and 2023. The first of these will be another large SUV, the key difference between this and the One being electric-only propulsion (i.e. no back-up engine). The other two will be REEVs.
The big E-SUV's name will be either X01 or X0 One. In November, the company stated that it intended to launch the XO One during the third quarter of 2022. 
The same platform ('X Architecture') as the One will feature for the next models, and each will be made in Changzhou.
Xpeng
The P7 is Xpeng's best seller and one of three current models. This four-door coupe debuted at the Shanghai motor show in April 2019 but production didn't start until April 2020.
HaiMa Motor told the media in October 2017 that it would be assembling the first of 50,000 electric crossovers for Xiaopeng Automotive Technology. That supply deal had a life of four years. 
Xiaopeng also builds its own vehicles. As noted above, a plant, with an annual capacity of 200,000 vehicles, was erected in Zhaoqing and the P7 was this factory's first model.
The top-spec P7 has an NEDC range of up to 706 km, outputs of 196 kW and 390 Nm (288 lb ft) plus an 80.1 kWh battery pack. Less expensive variants have ranges of up to 480, 550 and 650 km. The 480 km version, which has a 60.2 kWh lithium iron phosphate battery, was added in May this year.
The Wing Limited Edition, a modified P7, was revealed at the Guangzhou motor show in November 2020. The main change was scissor doors for the driver and front passenger.
While the company initially called the P7's platform 'SEPA' (Xpeng Smart Electric Platform Architecture) it subsequently changed the name to 'Edward'.
There should be a facelift in the third of fourth quarters of 2023 and new model in early 2027.
The G3i (originally G3), which was the brand's first vehicle, is now its second best seller. Three years old this month, this SUV's base variant is called 400 and has an NEDC range of up to 401 km, while up to 520 km is claimed for the 520.
The first customer deliveries for the Norwegian market commenced in December 2020, the model's local name being G3i. This turned out to be a preview of the G3's name changing in China to coincide with a facelift for the Chinese market in July. At the same time, production by HaiMa ceased, Zhaoqing becoming the car's sole plant.
Production is due to run until the end of 2023 although it could be extended. 
The brand's third vehicle had its public premiere at the Shanghai motor show in April, Chinese market deliveries of the P5 commencing in October. 
This 4,808 mm long sedan was the world's first mass-produced electric car to be equipped with LiDAR. The top spec 600P version features what is called a 'Navigation Guided Pilot system'. As part of that system, there are 12 ultrasonic, five millimetre-wave and 13 high-resolution cameras plus a pair of double-prism LiDAR in the front bumper.
The motor of all versions produces 155 kW and 310 Nm. There are, however, three battery choices: 55.9, 66.2 or 71.4 kWh.
Just after the P5 went into production, Xiaopeng Automotive Technology (Xpeng) announced China's first mass-produced 800V high-voltage SiC platform, along with a 480 kW charger which can supply up to 670A. The main benefit is a relevant EV's battery being able to be charged with up to 200 km of range in just five minutes or from 10-80 per cent in only twelve minutes.
The P5 should be facelifted in 2025. A successor is due in 2028.
A fourth model would be added to the Chinese market line-up in 2022, Xpeng's president and vice chairman Brian Gu stated in a January 2021 interview.
The large electric SUV will be manufactured in Guangzhou. It might also be made in Wuhan: Xpeng stated in April that its third factory would be erected in the city. The facility's annual capacity would be 100,000 but these were the only stated details.
The G9 was revealed in prototype form at the Guangzhou motor show in November, with He Xiaopeng, the company's CEO and chairman stating that Chinese market deliveries should commence "in the second half of 2022".
Reports for many other manufacturers' future models are grouped in the OEM product strategy summaries section of Just Auto.

Future platform intelligence
More detail on past, current and forthcoming models can be found in PLDB, the future vehicles database which is part of GlobalData's Automotive Intelligence Center.
The next OEM to have its vehicle plans examined will be FAW.