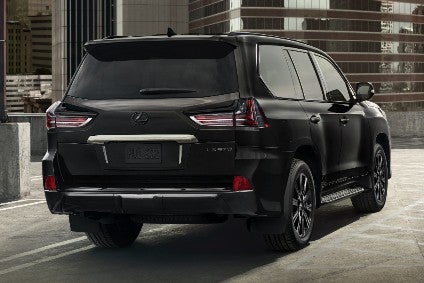 Having invested so much to develop and market what it calls 'self-charging' hybrids for Lexus, Toyota has taken its time to give the division EVS. That's finally changing albeit in limited form and there's still not even one PHEV. So just how electric will the brand be come 2030 or even 2025?
Crossovers & SUVs
There are unconfirmed reports that a 4.2 m long crossover might be coming in 2021/2022. It would not be for North America, the main markets being Japan and Europe and potentially, as an import, China too. The so-called BX would likely come as standard with a petrol-electric powertrain. This, as well as much else besides, would be shared with the Toyota Yaris Cross Hybrid.
The lead plant for production would be Toyota Motor East Japan's Iwate but in theory, Onnaing in northern France could also build this model. The Yaris Cross Hybrid's powertrain consists of TMC's M15A-FXE 1,490 cc three-cylinder petrol engine (outputs: 91 PS and 120 Nm) plus a front-mounted 80 PS and 141 Nm motor. The sole transmission is an e-CVT.
The replacement for the NX 300h, which is the petrol-electric hybrid version of the NX C segment/Compact SUV, will also be built in Canada. This was announced in April 2019. The current one is made solely in Japan. Production in Ontario will not commence until 2022 and both petrol and petrol-electric versions will be made at the Cambridge plant.
Although Toyota is yet to reveal the badging system for Lexus plug-in hybrids, trademark filings in European countries include 'NX 450+'. The division uses h for petrol-electric hybrids, e for fully electric and d for the LX diesel, so + for PHEVs seems likely.
The NX 450+ will more than likely feature the same powertrain as the RAV4 Prime/RAV4 Plug-In Hybrid. This uses a differently tuned version of the RAV4 Hybrid's 2.5-litre four-cylinder Atkinson-cycle gasoline engine. It produces the same 176 hp as in the hybrid, but with 168 lb-ft of peak torque at 2,800 rpm vs. the RAV4 Hybrid's 163 lb ft at 3,600-5,200 rpm.
Due out in the second half of 2022, the fifth generation RX should again be built in Canada and Japan. There will be standard and long-wheelbase bodies, and there will probably also be a plug-in hybrid or even a fully electric variant in addition to or in place of a petrol-electric hybrid.
The model name isn't confirmed but sources claim that Toyota is planning to give Lexus a large electric crossover. The market launch is expected to be in 2022, with the speculatively named RZ 450e to be based on TMC's e-TNGA, an EV-specific platform.
It would be breaking with the current naming convention for its crossovers and SUVs but Toyota is said to be planning a Lexus called LQ. Such a model would be a large crossover in the style of the Audi Q8.
The brand's intentions to enter this segment were signalled by the debut of the LF-1 Limitless concept at the 2018 Detroit auto show. Even though 'KX' or 'MX' would be a more logical name given this model's presumed positioning just above or below the next generation LX, LQ is the hot tip. This, after Toyota Motor Sales USA applied for a trademark for those letters in May 2018. The likely market release could be as soon as 2021.
The platform is not yet known. It could be either GA-K, which is front- and all-wheel drive or GA-L, which is rear- and all-wheel drive. There will also be some form of electrified version; either a hybrid or a plug-in hybrid.
The next generation GX, one of two Lexus body-on-frame SUVs, has reportedly been delayed until – almost unbelievably – 2023. It should be based on Toyota's new frame platform. There could well be a hybrid variant too. The current model has been in production since January 2009.
TMC has developed a habit of keeping its body-on-frame Lexus SUVs in production for more than a decade. The existing LX is even older than the GX, having just turned thirteen. Still, it sells in reasonable volume in the key markets of North America, the Middle East and Russia.
Toyota has applied to register LX 600 as a trademark in the USA, it was discovered in October 2019. This long overdue model is due for launch in 2022. It isn't yet known what the engine line-up will be but a turbo petrol turbo is rumoured, plus a hybrid. As production of the V8 which powers the existing LX 450d will come to an end in four months' time, that might also mean no more diesel engines for Lexus.
Cars
Please see the link to PLDB below for details of past, present and next generation Lexus cars.
MPV/minivan
Toyota revealed the Lexus LM as an addition to its model range for the Chinese and Taiwanese markets at Auto Shanghai in April 2019. There are two versions of this large, luxurious MPV, the LM 350 (powered by a 3.5-litre petrol V6) and a hybrid, the LM 300h (2.5-litre four-cylinder petrol engine plus one motor). Each is available in four- or seven-seat forms.
Production takes place at Toyota Auto Body's Inabe plant in Japan. The LM 350 is closely related to the Toyota Alphard and the LM 300h to the Alphard Hybrid. For this reason, the LM's life cycle is not expected to be more than a few years as the Toyota originals date to 2015. The second generation LM will use the TNGA-K architecture.
Reports for many other manufacturers' future models are grouped in the OEM product strategy summaries section of just-auto.com.
Future platform intelligence
More detail on former, current and forthcoming models can be found in PLDB, the future vehicles database which is part of GlobalData's Automotive Intelligence Center. That includes existing and next generation Lexus vehicles not covered in this feature.
This was the fourth of four features in a series highlighting selected current and future models from TMC's passenger vehicle divisions. The first two chapters concentrated on Toyota's crossovers, SUVs, MPVs/minivans and EVs, as well as cars and pick-ups. These were followed by a look at Daihatsu and its Malaysia-based subsidiary, Perodua. The next car maker to be reported on will be Rivian.