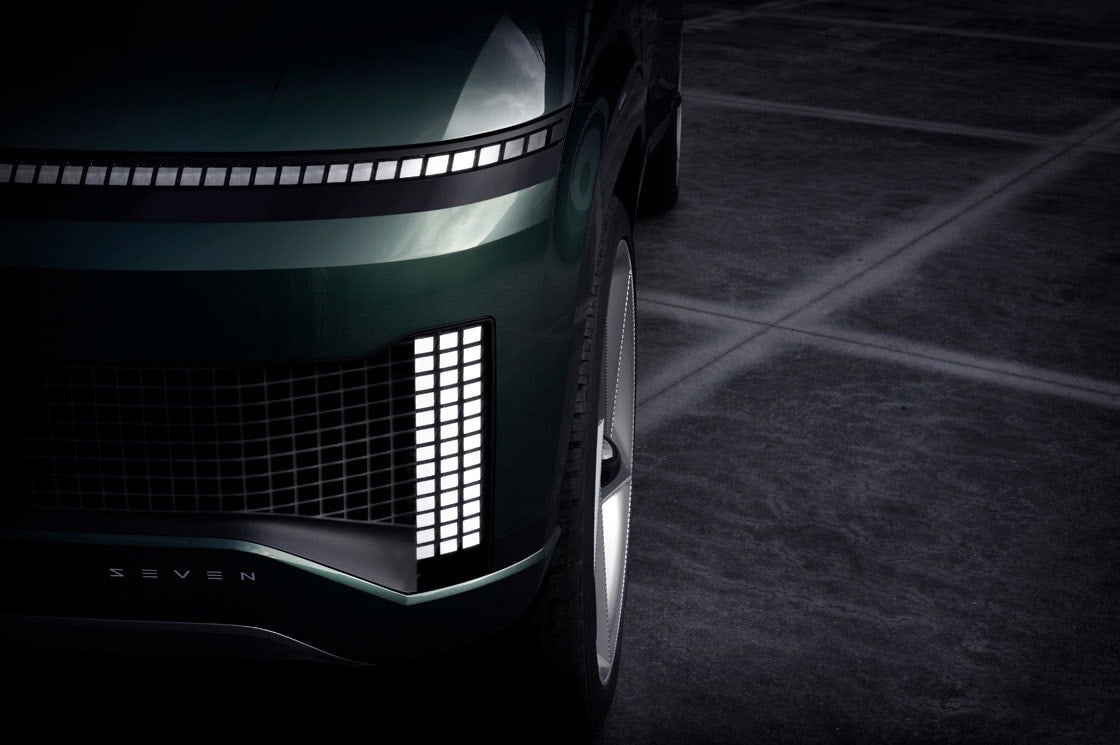 Cars & SUVs
The Casper, a new model which uses the K1 architecture, is a 3,595 mm long crossover. Similar in concept to the Suzuki S-Presso, it has been developed for the South Korean and Indian markets. In the latter country, the vehicle is to be positioned above the Santro and below the Venue. The codename is AX1.
Revealed to the media in September, the Casper is so far built only in Korea. This is by Gwangju Global Motors, a joint venture between Gwangju's local government and Hyundai Motor. Build in Hyundai's home market got underway during October, with production in India due to follow in 2022.
The life cycle should be seven years with a facelift in 2025. Neither the 1.0-litre non-turbo nor 1.0-litre Smartstream petrol turbo launch line-up engines has electrification but that should change by mid-decade.
Hyundai told the media in August 2020 that future electric models would be called Ioniq and have a number to identify each. Starting with the Ioniq 5 in early 2021, crossovers and SUVs would use odd numbers, while cars would have an even digit.
The Ioniq 7, a large SUV, is to be launched in 2024. It should have a 100 kWh battery pack and be available with the choice of six or seven seats. The SEVEN concept is expected to be a preview.
This time next year is when we should be seeing the Ioniq 6. The looks of this electric car will be heavily influenced by the Prophecy concept. As with other EVs in the series, the Ioniq 6 will use a new platform: Hyundai Motor Group's E-GMP.
The company should steadily fill out the 1-9 numbers with Ioniq 4 and possibly even Ioniq 8 sedans/hatchbacks potentially being added in or after 2025. Each of these vehicles should be in production for six/seven years.
Hyundai continues to invest in multiple ICE-powered cars, one of its potential next best sellers in the home market being due soon. The GN7 series Grandeur (Azera in some countries) should on sale in South Korea in early 2022. The platform will be N3.
In contrast to how the current Grandeur has performed in the company's home market is the slightly smaller Sonata. The DN8 series model, launched in 2019, may not be replaced in some of today's key markets, the Ioniq 6 potentially being the effective successor. There have however been reports that DN9, a next generation Sonata, could be arriving as soon as 2022 or 2023.
MPVs
'KS' is the internal code for a model which might be called Stargazer. This is one of two MPVs of a similar size for lower income markets. This vehicle will be the twin of Kia's KY. The Stargazer should be mainly for Indonesia and India, arriving there in 2022.
The Staria is one of the brand's newest models. Available with up to four rows of seating and room for as many as eleven occupants, it is 5,253 mm long. There are two- or three-seat van versions too, which have up to 5,000 cubic litres of cargo space. In some markets, the van is called Staria-load.
In the South Korean market, this much-admired (for both its exterior and interior) model can be ordered with either a 177 PS 2.2-litre four-cylinder diesel engine or a 272 PS 3.5-litre V6.
The life cycle for US4 (the Staria's internal code) is likely to be a decade, possibly longer, so a facelift probably won't happen until 2026. There will inevitably be electrification in a few years' time if not sooner.
The Custo is another new MPV, the Beijing Hyundai joint venture having launched this 4,950 mm long model in August. Developed expressly for the Chinese market, it shares multiple components with the Sonata. The standard engine is a 170 hp 1.5-litre turbo with the alternative a 236 hp 2.0-litre turbo, each linked to an eight-speed automatic transmission. The life cycle should be six-seven years with a refresh in 2024 or 2025.
FCEVs
At the Munich IAA in September, Hyundai told the media in a statement that it plans "to launch a large SUV powered by [a] fuel cell after 2025″. There were no other details. The company also stated that it also noted the need for "green" hydrogen production.
The company held a presentation called Hydrogen Wave Forum during the same month, announcing all manner of fuel cell innovations and hinting at future models. One of the vehicles teased there was a sports car concept called Vision FK. Whether or not a production model will follow isn't known but there is a chance it could be on sale by mid-decade.
Autonomous
The future Ioniq 5 robotaxi was announced in August a few days ahead of prototypes premiering at the Munich IAA motor show. The company says the SAE Level 4 production version, a JV with Motional, will be launched in 2023.
Supernal
Hyundai wants to be an early mover in so-called flying cars. Last year, the company said it hoped to bring the first model to market in 2028. Both passenger and cargo-only models are envisaged.
Earlier in November, the company announced the creation of Supernal, which it terms "an evolution of the Group's Urban Air Mobility Division", confirming that it still intended to launch an eVTOL (Electric Vertical Take-off and Landing) vehicle in 2028. Should this be a success, a family of models could follow in the 2030s.
Reports for many other manufacturers' future models are grouped in the OEM product strategy summaries section of Just Auto.

Future platform intelligence
More detail on past, current and forthcoming models can be found in PLDB, the future vehicles database which is part of GlobalData's Automotive Intelligence Center. That includes Hyundai passenger vehicles not covered in this report.
The is the first of three reports looking at what's likely to be launched later in the 2020s for each of Hyundai Motor Group's passenger vehicle brands. Next comes Genesis, then Kia.