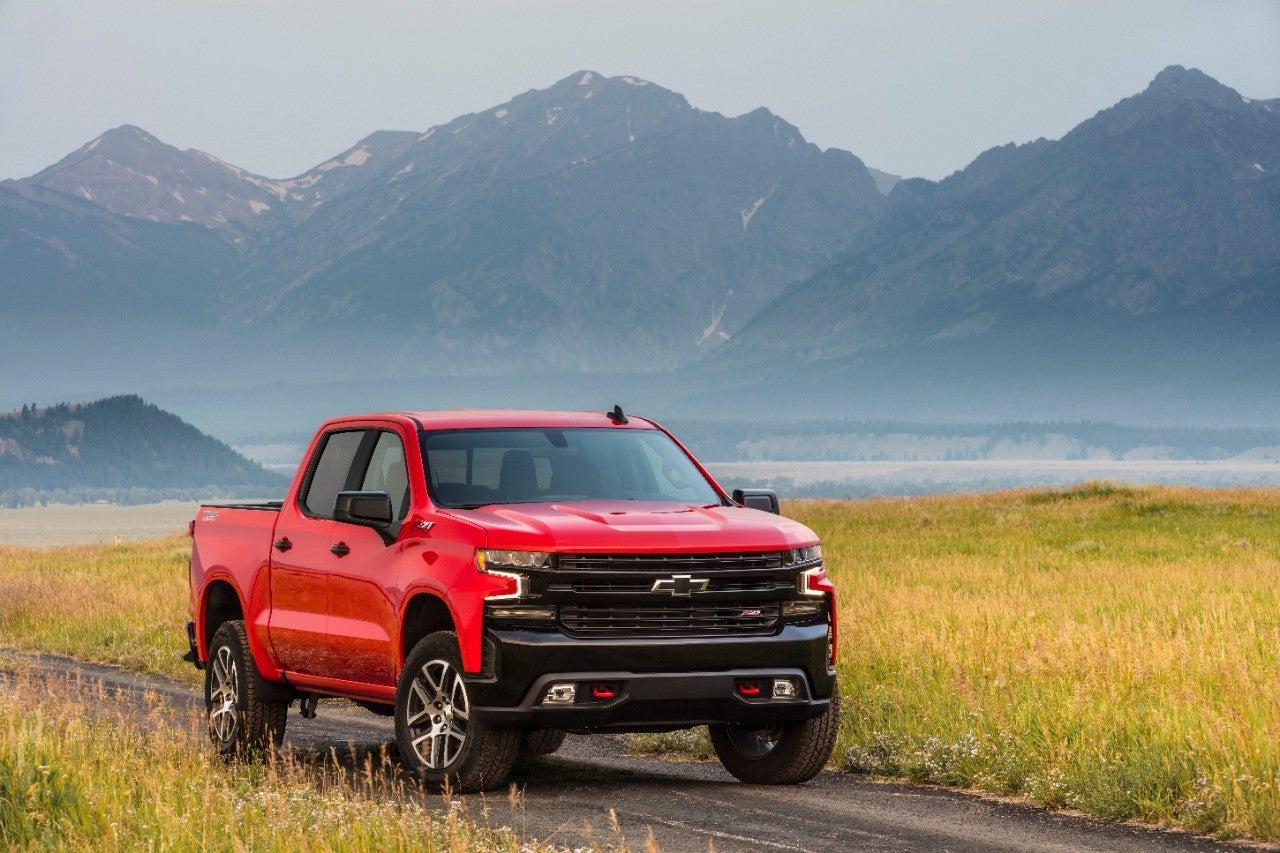 Cars
The next Sail will be one of many models for GEM, a GM-SAIC low-cost, relatively low-tech architecture.
The small sedan is part of a new range of vehicles for China, Brazil and Mexico, manufactured in each of those countries and exported to what GM terms 'growth' markets. The company has stated that it could eventually be building up to two million vehicles a year based on the architecture.
Coming up for its second year of production, the current Onix has been or still is a major model for the brand, China having become its best market.
Has been refers to what's happening in Brazil. Due to Covid and the semi-conductor supply crisis, GM's Gravataí plant went offline in early March and isn't due to restart until mid-August. Even then, it will resume with a single shift.
The Onix had been the country's best seller so GM do Brasil will have a battle on its hands to claw back market share. Not to mention a major financial hit for the parent company.
The next life cycle news should be a facelift in 2023. The Onix's successor is due in 2026 or 2027.
GM China revealed the Monza at the Guangzhou motor show in November 2018. This 4,614 mm long sedan is closely related to the Buick Excelle GT. Production started in February 2019. There are 1.0-, 1.3- and 1.5-litre three-cylinder petrol engines with mild hybrid variants added in May 2020.
Exports to Mexico will start later in 2021. There, the car will be sold as the Cavalier Turbo, replacing the Cavalier, another import from China. That sedan is the Delta platform Cruze from 2008.
No longer a major seller in North America, the Malibu remains big in China (where it's called, appropriately, Malibu XL. The current E2SC generation of this sedan has been in production since November 2015 so a successor isn't too far away. Build takes place in Kansas, Shanghai and Korea.
The most recent news was in August 2020, GM China announcing the addition of LFV, a 1.5-litre turbocharged engine for Malibu XL. This four-cylinder unit has outputs of 124 kW and 250 Nm, drive going to the front wheels via a nine-speed automatic gearbox. Four months later, LSY, a 2.0-litre turbo was added. This produces 177 kW and 350 Nm and is a different 2.0-litre unit to the one in North America's Malibu, the GM code of which is LTG.
The next Malibu's code is 9DSC and the architecture should be VSS-F, GM's next generation platform for larger FWD and AWD cars.
A new Camaro is some years off still. It should be based on GM's VSS-R, although that name is said to be changing. This will be an architecture for all global RWD-AWD models. The current model's life cycle had been expected to be seven years but now it could be extended until 2025/2026.
GM may be planning to launch an e-Camaro too, a teaser video released in February 2020 seemed to suggest. Some believe that Lansing (Michigan), which is where the existing model is manufactured, may be retooled in 2023/2024 to become an EV-capable plant.
The C8 Corvette, production of which commenced in February 2020, remains two or more calendar years away from an exterior refresh. For the 2022 model year, there are emissions-related changes for the 6.2-litre pushrod V8 as well as a Stingray IMSA GTLM Championship Edition. The sole engine for the '22 line-up continues to produce 490 horsepower or 495 with an optional performance exhaust system.
Additions to come in future model years could be:
5.5-litre LT6 32v dohc biturbo V8, circa 650 hp and 600 lb-ft, dual clutch Tremec transmission – Z06
6.2-litre LT2 16v V8, circa 600 hp and 500 lb-ft hybrid – Gran Sport
5.5-litre LT7 32c dohc biturbo V8, circa 850 hp and 825 lb-ft – ZR1
5.5-litre LT7 HP1 biturbo V8 + front-mounted motor, circa 1,000 hp & 975 lb-ft combined, all-wheel drive, hybrid – Zora
While there have been claims that GM had intended to use the name Manta Ray for an electrified Corvette derivative, these plans reportedly changed to e-Ray.
The C9 series Corvette isn't due until the 2028 model year so it's too early to talk about definitive specifications. Nonetheless, gasoline engines shouldn't be ruled out even if they might only be for high-priced, low volume editions, something Aston Martin, for example, is already planning to do.
Pick-ups
Even though the previous model went out of production in April, the third generation Montana isn't due to arrive until mid-2022. Brazil will again be the main market for this small pick-up with the Fiat Strada and Volkswagen Saveiro the models it has to beat.
Mexico will likely have a successor for today's soon to vanish Chevy Tornado. Sources indicate that the only body, at least initially, will have four full sized doors with the standard engine being GM's 1.2-litre three-cylinder turbo. Montana 3/Tornado, previewed via a silhouette image earlier on 29 June, will be larger and based upon GEM.
GM stated in December 2019 that it would manufacture the next generation of its mid-sized pick-ups for North American markets at Wentzville. No start date for production was given.
As build of the current model in Thailand would end there later in 2020, GM stated in February 2020, the next Colorado will be mainly for the Americas. The company sold its Rayong plant to Great Wall Motor, pulling Chevrolet from Thailand and also closed the Holden brand (the Colorado, built at Rayong, had been Holden's best seller).
North America's future Colorado will potentially come solely with GM's L3B engine. This is a 2.7-litre four-cylinder gasoline turbo.
The architecture will either be GM's VSS-T or else an evolution of the existing Colorado's 31xx which some sources say will be known as 31xx-2. This is also used for the GMC Canyon, the Chevy's twin.
Earlier in June, the main union representing workers at GM do Brasil's São José dos Campos plant announced the news that a new S10 would be in production there during 2023, followed by a new TrailBlazer. The first of those two will be more or less the same model as the next Colorado.
A battery version of the Silverado was confirmed by General Motors in April. It will be manufactured at the plant formerly known as D-HAM (Detroit-Hamtramck), rebranded Factory Zero in 2020. It isn't yet known if there will be an equivalent to the US and Canada's Silverado EV for Mexico (the combustion engine variants are sold there as the Chevy Cheyenne).
No indication of when the truck will enter production has been given. If it arrives in 2023, that could mean a short life cycle, as the existing Silverado is due to be replaced in 2025.
While the name might be consistent with Chevrolet's mass market truck, that could be one of the few things it shares. That's if GM has decided to base the EV on the same electric-only BT1 architecture as the GMC Hummer EV and Hummer EV SUV. This would be a logical move as the giant Hummer pick-up and SUV will be made at the same plant.
General Motors has suggested that it wants to see the electric Silverado having a maximum range in excess of 400 miles. The Ultium-branded battery pack will have LG Chem cells. There might also be a hybrid or plug-in hybrid Silverado.
Reports for many other manufacturers' future models are grouped in the OEM product strategy summaries section of Just Auto.
Future platform intelligence
More detail on past, current and forthcoming models can be found in PLDB, the future vehicles database which is part of GlobalData's Automotive Intelligence Center.
This is the third in a series of reports examining all of General Motors' brands' current and future models, Baojun having been the first and Wuling the second. Next comes more on Chevrolet's vast number of vehicles, then GMC & Hummer, Buick and Cadillac.