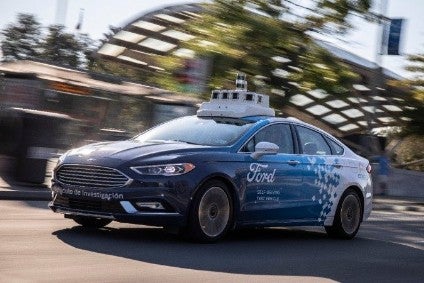 Ford has been telling anyone who will listen that it believes its US market future lies with SUVs, pick-ups, EVs and autonomous vehicles. Outside North America though, there is a big future for a wide variety of Ford cars.
Seeking to make itself 'fit', Ford seems to believe that exiting both of the US market segments where the Civic and Corolla and the Accord and Camry – Compact and Midsize – sell in vast numbers is one of the ways to do that. To be polite, this seems a curious decision. It's surely also one which will delight not only Honda and Toyota but also GM, Hyundai-Kia, Nissan, Subaru and Volkswagen. Each does much business in either or all of the sub-compact, compact, mid-size and large car classes. More importantly, most of these rivals makes a lot of money in the process.
The Focus stopped being a strong seller because it was allowed to become old, and the same thing is happening to the Fusion. Honda and TMS USA facelift their big sellers after three years and replace them after five to six as does Subaru of America with the Impreza and Legacy.
Nissan, Hyundai and Kia too, and now even VW of America are mostly doing the same: in contrast to how things once had been, the Jetta, Passat and Tiguan are no longer being allowed to wither away as they become seven, eight or more years old. Old cars need ever larger incentives to keep them selling – is it any coincidence that American Honda and Subaru of America are so profitable and famous for not having to put much cash on the hood?
It will take some years to see if Ford's current thinking was correct or instead, that it was hasty to believe that Americans would not be interested in new generations of sedans and hatchbacks with the blue oval on their trunks.
The gamble to shift out of cars might pay off, and certainly the argument that the company owes it to its shareholders to pursue the strategy of the highest possible profits is a worthy one. We just don't know if it's going to work. Nor has any company yet seen a solid path to high returns from building and selling vast numbers of electric and/or autonomous vehicles but Ford is betting big on these too.
As the transition to multiple new models which will share little with most of today's Ford models begins to accelerate, Ford must spend heavily on refitting plants worldwide to build these vehicles. In doing so, it plans to discontinue several older architectures and eventually be making all models on one of five modular platforms.
The quintet of flexible architectures will comprise one of each of the following: body-on-frame, front- and all-wheel drive unibody, rear- and all-wheel drive unibody, light commercial unibody, and battery-electric.
The front-drive platform is understood to be C2, which debuted with the fourth generation Focus, while the RWD/AWD one ('D6' for Lincoln and 'CD6' for Ford) is reported to be highly modular and in fact also able to support FWD/AWD applications plus transverse and longitudinal engines.
Ford might also link up with the Volkswagen Group to share certain future vehicle projects and also gain access to the German firm's MEB electric vehicles platform.
A segment
The Ka is Ford's smallest car, with the current model dating to July 2014, which is when it entered production in Brazil as a five-door hatchback (Ka) and a four-door sedan (Ka+). In European markets, the Ka+ is a five-door hatchback although there is also a Ka+ Active variant, which is a crossover. Ford's Sanand plant (India) builds the Ka+ and Active, each being based on India's Figo and Freestyle but with modifications.
The Aspire (also Figo Aspire and more or less the same vehicle as Brazil's Ka+) is a four-door sedan variant. This has been in production at Sanand since June 2015.
Ford do Brasil premiered the Ka Trail at November 2016's Sao Paulo auto show. It has raised suspension and other modifications and can be thought of as the same model as India's Freestyle and Ford of Europe's Ka+ Active.
A facelifted Ka+ was revealed to the public at the Geneva motor show in March (alongside the debut of the Ka+ Active). The 1.2-litre petrol engine was updated at the same time, while the 1.5-litre diesel became available in Ford of Europe's Ka+ for the first time.
A new generation is expected to be rolled out globally from 2021/2022. It will most likely use a low cost version of the C2 platform.
As for small battery electric cars, the Aspire EV is to be one of the models which Ford is developing with input from Mahindra. This electric version of Ford's existing small sedan will go on sale in 2019 but likely be restricted to the Indian market. A second generation model due in 2021/2022 might be exported too.
B segment
The eighth generation Fiesta is now eighteen months old and selling well in Europe, its main market. The range includes the Active, a crossver, as well as ST-Line, Titanium and Vignale model grades. The ST had its global debut at the Geneva show in March 2017, the Active going on sale across Europe from May (2018).
Some sources believe that a Fiesta-based model for North America, to be made in Mexico at Cuautitlán, might be a crossover or SUV. The C484 codename has been mentioned. However, Ford might instead phase out the Fiesta name in North America, with the EcoSport to be its effective replacement.
The ninth generation Fiesta will be based on C2, the transverse-engined FWD and AWD architecture which debuted with the fourth generation Ford Focus in 2018. The seventh and eighth generation models used/use a platform originally developed by Mazda and first seen way back in 2007.
Ford is expected to introduce the ninth generation Fiesta in 2023, thus ensuring that the current model isn't in production for more than six years in its main markets: the seventh generation model will have been built for more than a decade by the time production ends next year. In the years preceding the arrival of the Fiesta 8 in many European countries, sales declined noticeably due to intense competition from younger rivals. Many believe the reason for the car having gone into such a steep decline in the US was changes in buyer sentiment towards sub-compacts. That isn't the full picture though: the car's age is another major factor.
One other B segment model as yet has no confirmed model name, only a project code: B563. This is a small car specific to India as the Fiesta is not available in that market. Insiders say while it is being developed from the existing Figo it will be larger than that model. Ford sees it as a competitor for the Hyundai i20. The market launch is due to take place in 2020.
C segment
The fourth generation of Ford's C segment/Compact Focus was revealed to the media in April as a sedan, five-door hatchback and wagon. It brought with it a new architecture, C2, which has both front- and all-wheel drive capabilities, plus EV/PHEV compatibility. The third generation Focus' platform was Global C, also known as C-Car.
The Focus Active, a crossover, and the Focus Vignale, are two additional variants.
There should eventually be a long-wheelbase sedan for China to replace the Escort. There will not be a replacement for the slow selling Focus Electric. However, Ford of Europe will give the Focus a mild hybrid powertrain in 2020. This will mate the existing 1.0-litre three-cylinder engine with a 48V battery, the idea being to provide additional power and lower emissions and fuel economy.
Ford was to shift North American production of the next Focus out of Michigan Assembly and into Mexico (Hermosillo). This was confirmed on 3 January 2017. However, these plans changed and new ones were announced on 20 June 2017. The Focus for North America was to come in two forms: the Active from China and, it was believed, the RS from Germany.
In August (2018), Ford stated that it had changed its mind and that the Active would no longer be offered in the North American region. Just four months earlier, Ford had stated that the Active would be the only version of the Focus to be sold in North America. Where that left the previous announcement concerning cars also coming from Europe was not explained. It could well be that an as yet unannounced RS will be the Focus which will be built in Germany and sent to North America.
Focus production at the Changan Ford JV plant in Chongqing commenced in September, one month ahead of the start of sales. Ford's fifth vehicle plant in China might also manufacture the new Focus. A joint venture with Changan Auto, the factory in Harbin will have an initial capacity of 200,000 vehicles.
It isn't only North America where Ford will no longer build the Focus: there is no production in Thailand or South America either.
The Focus' platform will steadily become arguably Ford's most important architecture, given that it will be the basis of so many cars, crossovers and SUVs. It should be built in standard and evolved form for more than 15 years.
Saarlouis in Germany was the lead plant for the Focus. Deliveries for the UK, which should be the largest European market for the Focus IV, commenced in September.
Ford will facelift the Focus in 2022 and replace it in 2026. The fifth generation model should be based on an evolved version of the C2 platform.
The Escort, a special model for China, is basically an extended wheelbase third generation Focus sedan. The now four-year old car is Ford China's best seller. It is manufactured alongside the Focus by CAF, the company's joint venture with Changan Auto. A facelifted model was revealed to the media in April at an event which also introduced the fourth generation Focus.
The next Escort should again be a stretched Focus-based sedan. The car is due to be on sale in China in 2021.
D segment
The Fusion (North America, mostly) and Mondeo (Europe and Asia-Pacific) are the same model. The Fusion was the first vehicle on Ford's then-new C/D platform, CD4, when it was launched in North America during 2012. In that region, the car is sold only as a sedan.
Unlike the Fusion, the Spanish-made Mondeo is offered in most European countries as a wagon and five-door as well as a sedan. There is also build in Russia, with the localised sedan sitting 12mm higher than the rest of Europe's Mondeo.
The Changan-Ford joint venture (CAF) began manufacturing this generation Mondeo in China during June 2013, with cars in showrooms two months later. A facelift had its world premiere at the Shanghai motor show in April 2015 with the same changes for North America's Fusion applied for the 2017 model year.
There are changes to the Fusion for North America's 2019 model year. As well as adjustments to model grades, there is a facelift for all cars. The equivalent update for the Mondeos that are built in Spain and China should take place during the first quarter of next year.
The Fusion/Mondeo Hybrid and Energi are the petrol-electric and PHEV variants. The second of the two has just gained some changes for North America's 2019 model year in addition to the facelift. Available now only in Titanium trim, a more powerful 9kWh lithium-ion battery enables the revised sedan to travel up to 25 miles (40km) on electricity alone.
There is a cloud over the future Mondeo and Fusion. Ford told suppliers in late 2017 that it had cancelled plans to manufacture a new generation of these cars at plants in Valencia and Hermosillo. However, production of the CD542N project is scheduled to still go ahead in China. This will be via the Changan joint venture, CAF already building the Mondeo at a plant in Chongqing.
Ford says it will update the media later in 2018 over what it intends to do with the Mondeo and Fusion but notes that the current models will continue to be built in Spain, Mexico and China for some years yet.
The next Fusion for North America is expected to become a direct rival for the Subaru Outback. That means it is likely to be a version of a Mondeo Active estate/wagon. Such a model will likely be built in Spain. What becomes of the Hybrid (petrol-electric) and Energi (EV) is not yet clear.
E segment
There are two large sedans called Taurus: one built in the US and the other in China. The older of the two dates to early 2009. Ford will stop building North America's Taurus in March 2019 and there will be no direct successor.
The other Taurus is also an E segment sedan. This one, which is 4,996mm long, is specific to China. Available there since November 2015 and due for a facelift in 2019, its local name is Jinniuzuo. Some had expected that there would be exports to North America to replace the older Taurus made there but this has not happened. As this model hasn't been as popular as was hoped, it will probably not be replaced, production being likely to cease in or by 2022.
Sports
S550, the current Mustang, continues to be a strong seller and money spinner, even as it enters the final furlong of its production life. Introduced in 2014 for North America's 2015 model year, the car had a facelift for MY2018.
The Bullitt Mustang is a new variant for the 2019 model year, having premiered at the Detroit auto show in January. Its 5.0-litre V8 produces 480hp and 420 lb-ft (570Nm) of torque. Top speed rose by 8mph to 163mph (263km/h). The power output is a 5hp boost over the Mustang GT. There will likely be a few more tweaks to the line-up and possible additional variants for the 2020 and 2021 model years but no major changes.
The next Mustang is due to go into production during 2021. For reasons which are not clear, Ford is said to have delayed production from the original May 2020 date for Job 1. There will be a hybrid too. It is also rumoured that there could also be a five-door fastback in the style of the Porsche Panamera in addition to the three-door fastback and convertible. The architecture will be CD6, a rear-wheel drive and all-wheel drive platform.
The GT, Ford's most expensive model, has just had its life cycle extended into 2022. This mid-engined supercar is built in Canada by Multimatic, a specialist firm.
Around 1,000 cars had been scheduled to be built but in October, Ford suddenly announced that it would increase this to 1,350. Production commenced in December 2016 and the first car was delivered to its buyer later that month.
A successor to the GT is said to be planned for release in 2023. Sources claim that it will be fully electric.
MPVs/Minivans
There are now very few such Ford models and each seems unlikely to have a direct replacement. The C-Max is one example, and the far larger Flex is another. Both have been in production for many years and due to be phased out in 2019. The same fate likely awaits the S-Max and Galaxy, although they might be built until 2020. Ford's own cost-cutting and the shrinking of these models' segments are behind the decision not to invest in replacements.
Robotaxi
In August 2016, Ford announced its intention to have a fully autonomous vehicle in commercial operation in 2021. The model in question is being designed for use as a taxi. The company's first fully autonomous car will be a Society of Automotive Engineers-rated level 4-capable vehicle without a steering wheel or throttle/gas and brake pedals. According to the company, it is being specifically designed "for commercial mobility services, such as ride sharing and ride hailing, and will be available in high volumes".
Ford revealed the Fusion Hybrid AD prototype at CES 2017 (see pic). The future taxi is expected to use evolutions of the technology in this car.
There were further developments in August 2017, when Ford announced an experimental automated drive pizza delivery vehicle in partnership with Domino's. Again, the test car was a Fusion Hybrid fitted with cameras, sensors, radar and LiDaR (light detection and ranging) but the vehicle had two engineers on board.
According to Ford, the market for delivery services will expand from being a US$13bn industry in 2017 to one worth US$31bn by 2021.
In September 2017, Ford announced a partnership with Lyft. It is presumed that the company sees this collaboration as a way to put fleets of self-driving vehicles on US roads from 2021.
Ford-Zotye electric model(s)
Ford Motor Company and Anhui Zotye Automobile Co., Ltd. told the media about a new JV in November 2017. Named Zotye Ford Automobile Co. Ltd., the 50-50 venture will see the partners manufacture a range of electric vehicles in China. The brand will be a new one and is yet to be named. As for the location, this will be at a plant which will be erected in the province of Zhejiang. As of now, it is not known what body types these EVs will have but Ford may hedge its bets, offering a car as well as an SUV. The first vehicle is likely to appear in 2020.
Recent reports for many other manufacturers' future models are grouped in the OEM product strategy summaries section of just-auto.com.
Future product program intelligence
More detail on the past, current and forthcoming models can be found in PLDB, the future vehicles database which is part of QUBE.