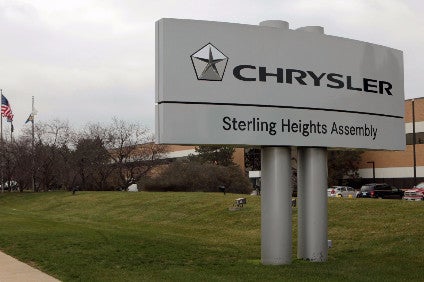 One of the busiest manufacturers in terms of re-aligning its global manufacturing footprint is FCA. Some extraordinary developments are said to be taking place, and this includes an apparent decision to shift two future crossovers out of Mexico and into Italy. These are Project JD and JG, the replacements for the Dodge Journey and Fiat Freemont. Each will reportedly switch to a RWD/AWD architecture, and be built at Cassino alongside the Alfa Romeo Giulia.
FCA now has some additional capacity at another of its European plants, with the end of Ford Ka production noted. The Ka+ replacement is to be initially sourced from India – it's a modified Figo – but if it sells strongly in Europe, build should switch to Craiova in Romania.
There are also developments in the long running saga of how the Jeeps Compass and Patriot will be replaced. While we have known for some time that they will be succeeded by one model, this SUV has been delayed yet again, meaning that the current vehicles will remain in production for another six months.
On the topic of Jeeps which are yet to be revealed, there is news on a secret engine for the 2018 Wrangler, as well as the ZF-engineered transmission which this four-cylinder petrol turbo will be matched to.
Back in North America, questions are being asking about the next Chrysler 300 and its derivatives. The suggestion is that successor models will move from Brampton to Windsor (also in Ontario) and be based on the same platform as the Chrysler Pacifica. Should that eventuate, will Brampton be closed? And can FCA really be planning to base the follow ups to its Dodge Charger and Challenger muscle cars on a front-wheel drive (and AWD) platform?
FCA chief executive Sergio Marchionne has said a rearrangement of North American factories to favour truck and Jeep production over car output will be completed by early 2018. As the shift away from cars to higher margin trucks continues, FCA US has said it will spend US$1.48bn at its Sterling Heights Assembly Plant in Michigan to retool for the redesigned Ram 1500 pickup truck "and support the future growth of the Ram brand". Production of the Chrysler 200 will end in December 2016 in order to begin the "transformation of the plant".
Future plans for Warren Truck Assembly, also in Michigan and which currently builds the Ram 1500, will be announced later.
Elsewhere in the Americas but still with FCA, there is another new model coming. This will be a Toro-based SUV for the Fiat brand, to be made in Brazil.
See also:
FCA US to spend $1.5bn at Sterling Heights assembly plant