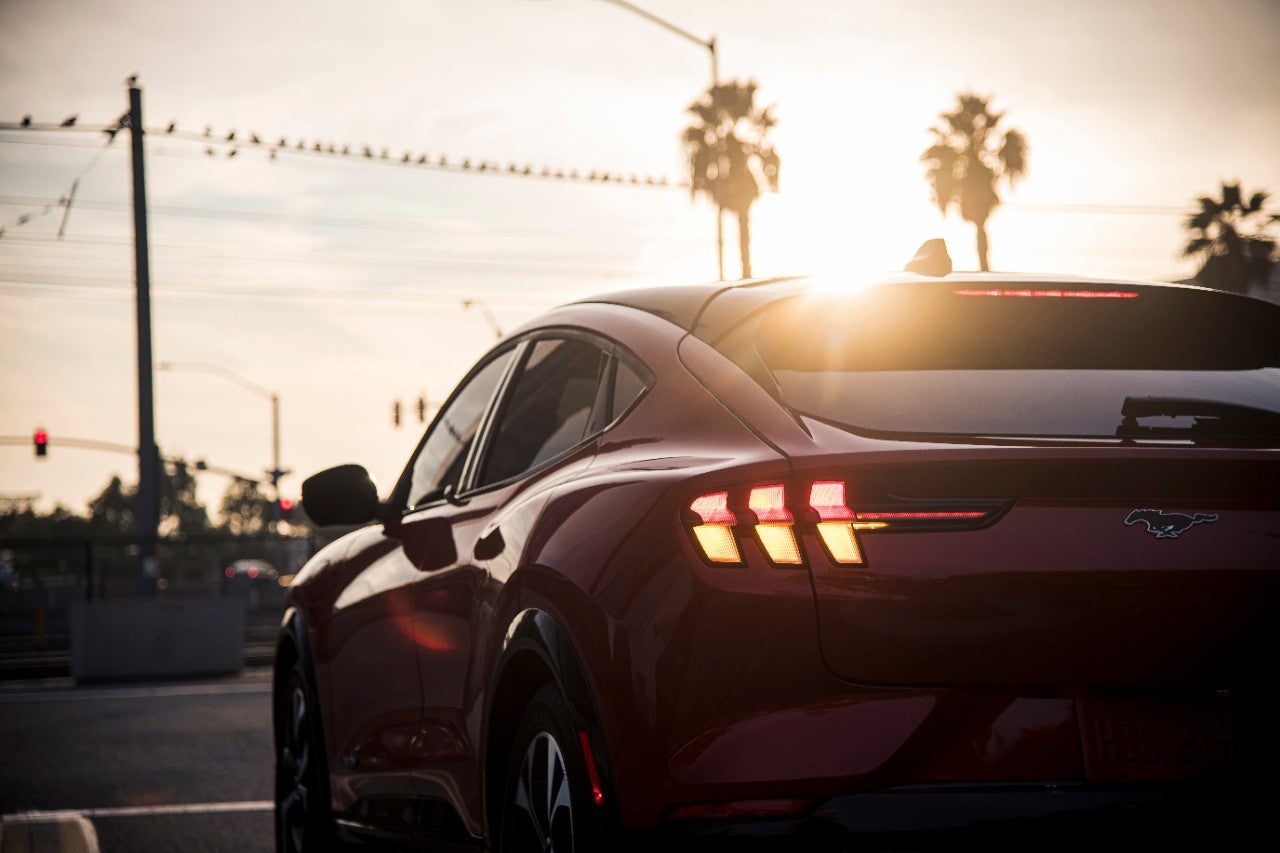 It won't be easy for the blue oval brand to accept second place once the sales totals for 2021 are totted up in five months' time. The UK is one of those rare countries where Ford is top dog. Losing that status to Volkswagen after decades will be hard to take.
Has Ford lost UK leadership forever?
Unless something drastic happens, the gap between Ford (74,698) and VW (85,409) looks unbridgeable. June was an especially poor month with Audi also in front of the American brand and Bmw only seven cars behind.
At least the Puma is proving to be a major hit not just in Britain but pretty much everywhere in the European region. The Fiesta and Focus have faded due to various reasons. Facelifts haven't happened, nor are there series hybrids, EVs and/or PHEVs, while Focus production has been idled for many months.
Black ink over high volume
Ford of Britain and Ford of Europe insist that the days of chasing volume are in the past and that now it's all about sustainable returns. That's laudable as the brand might not always have been making much if any money in Europe and the countries to its east.
Lifting margins has got to be the name of the game if Ford is to have as bright a future in the EU-EFTA-UK region as its past has been. Which is where the Mustang Mach-e comes in.
Mach-E: a proper Mustang?
There is genuine excitement around this big hatchback and I can understand why the company decided to exploit the equity of the pony car name. After all, EVs are everywhere, many look generic or have generic names: KIA EV6, Honda e, Audi e-tron are just three which come to mind.
"At the first-ever Detroit auto show, Henry Ford said he was working on something that would strike like forked lightning," said Bill Ford, introducing the Mach-E in 2020. "That was the Model T. Today, the Ford Motor Company is proud to unveil a car that strikes like forked lightning all over again. The all-new, all-electric Mustang Mach-E. It's fast. It's fun. It's freedom. For a new generation of Mustang owners."
Unpacking those claims, they do more or less stand up. As much as a 5.0-litre V8 does it for me personally, petrol power is on the way out. Better to see the Mustang name evolved for a new era than to let it die.
Silence or the sound of Sainsbury's
The first and only real disappointment is how the Mach-E sounds. Because it hardly makes any noise. I wish that was the case when you press R, as the first thing which comes to mind is a supermarket delivery van: yes, it beeps.
There are a couple of other disappointments, such as the US-spec orange light on each wheelarch. In fact it's not even that, the originals being replaced by reflectors. Would it really cost that much for mouldings which omit the four filled-in holes?
A more serious issue is back seat headroom due to how high passengers are forced to sit. Along with obstructed sight lines, this isn't something OEMs mention when gushing about 'bespoke' EV architectures which usually include a big battery below the floor.
About the only other thing which could cause a potential buyer to think twice is a manual tailgate. Which is fine but when the test car is listed at GBP46,650 that's not surprising. I found it light and easy, plus Ford has the intelligence to fit a wiper and washer when others don't in the alleged interests of low drag (it saves them money too).
Big boot(s) to fill
The boot has loads of room with the only disappointment being no spare tyre, not even a space saver.
There's another luggage compartment up front, or rather it's a place to store both sets of cables and a few other things. Ford gives you two nylon zip-bags for the charging leads and these slot in vertically between plastic dividers.
There's a drain should you wish to fill the front boot with ice. My inner Aussie thinks this is a terrific idea. Yet also wonders if it might be lost in cultural translation from the US. Let's instead agree that in the UK it's for bathing and hosing off an Olive or a Mabel.
With the exception of back seat headroom for 6+-footers, interior space is generous too. Ford has also included multiple places to stash odds and sods throughout the cabin, particularly upfront, and even the glovebox is a good size.
What's on the big screen?
Giant screens are not for everyone so it's at least a blessing to have a dial for the volume. If no other physical controllers. Adjusting HVAC preferences is as fiddly and often inaccurate as in other cars which lack buttons for such functions. You can of course just interrupt a passenger or the music by using voice controls.
The instrument pack ahead of the driver is a fairly minimalist rectangle and about the same size as two iPhones placed on their sides. You see large digits for speed; P, R, N, D or L; the odometer; and some warning lights plus the claimed percentage of energy stored in the battery as well as estimated miles until empty.
The standard range AWD version that Ford lent me had a pleasantly grey interior theme with red stitching breaking that up on the seats, dashboard and central console. The cubby box is also helpfully deep and its cover as soft as the steering wheel's padded leather.
Steering, ride and handling
If you don't like the tiresome tugging which bedevils cars made by OEMs which aggressively comply with an EC directive, the news here is OK to good.
Unlike, say, most BMWs or a Suzuki I've also been driving, deactivating Lane Keep Assist has to be done every time the power is switched on. That means two presses of buttons on the steering wheel which is at least so much better than stabbing at a screen.
Whereas the Puma, Focus and Fiesta were wholly engineered in Britain and Germany, much of the Mach-E's development took place in North America. Which means the Ford of Europe standard of dynamics isn't present. That's not to say the driving experience is soggy; more that it's just not best in the business. Think Kia rather than to the usual FoE level of precision.
The wheelbase is long in this car and of course being an EV it's very heavy, these things helping greatly to ensure a very comfortable ride. There's no air suspension but that's OK.
Where's it built?
Later this year, a lengthier (4,739 mm) Mach-E will also be made in China but for now, Mexico is the only country where this 4,712 mm fastback is built. Incidentally, Ford calls it a SUV. At a push, I'd say crossover but some might disagree.
Cuautitlán was expensively retooled before the electric Mustang could be put into production there, the car sitting on the new GE2 architecture. And as well as rear- or all-wheel drive, there are two battery pack options:
68 kWh useable (75.7 kWh installed), 288 Li Ion cells
88 kWh useable (98.8 kWh installed), 376 Li Ion cells
Ford sources the packs from the same LG factory in Poland which will produce them for the electric Transit.
Power and torque vary depending on each of these versions, not all of which are available in all countries:
198 kW (266 horsepower) and 430 Nm (317 lb ft) Standard Range RWD
198 kW (266 horsepower) and 580 Nm (428 lb ft) Standard Range AWD
216 kW (290 horsepower) and 430 Nm (317 lb ft) Extended Range RWD
258 kW (346 horsepower) and 580 Nm (428 lb ft) Extended Range AWD
342 kW (359 horsepower) and 830 Nm (612 lb ft) Extended Range AWD
The GT (new in the USA from next month) comes only in extended range form, while also having an illuminated pony badge. Its top speed is limited to 200 km/h (124 mph) and 0-100 km/h is said to take 3.7 seconds.
There is also a GT Performance Edition which has outputs of 480 horsepower and 634 lb ft, with 0-60 mph in 3.5 seconds and a targeted range of up to 235 miles.
How far off is a mid-life update?
Those readers interested in likely life cycle data should note that CX727's scheduled facelift is expected for the 2025 model year, so CY2026 in countries outside North America. And the provisional code for a second generation Mustang Mach-E is said to be CX733. That car will probably arrive in 2027 or 2028 and have a tweaked version of the same platform.
Conclusion
It's a good car, the new Mach-E4, even if I did find myself wondering would it be more fun as an E (i.e. with rear-wheel drive rather than the test vehicle's four).
Ford's decision to put Mustang logos – but not the word, it's only in the door sills – all over this electric hatchback and in its model name will remain controversial. What matters more is the real reason for doing so, which is to offer a stand-out EV in a class of high priced clones. That might just work.
The Ford Mustang Mach-E costs from GBP40,350 with AWD adding GBP6,300 to that. Claimed range varies between 248 and 379 miles depending on the version.